Top Mines Moments of 2022: R1 designation, record-breaking wins and more
Get up to speed on all things Colorado School of Mines with our top moments of the year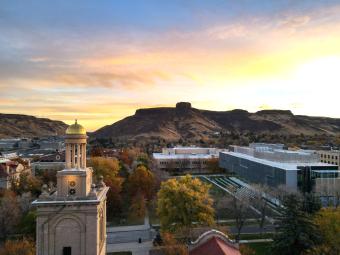 It's been a big year at Colorado School of Mines.  
Whether you're new to Mines or a long-time member of the Oredigger community, here are some of the Mines moments from 2022 we think are worth remembering. 
---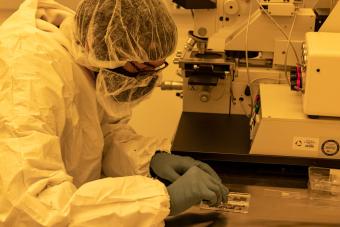 1. Mines recognized as R1 "Very High Activity" Research University  
Only 146 universities in the U.S. are classified as R1 "Very High Activity" research institutions by Carnegie. As of 2022, Mines is one of them.  
Read more: Colorado School of Mines recognized with R1 research university classification >>
---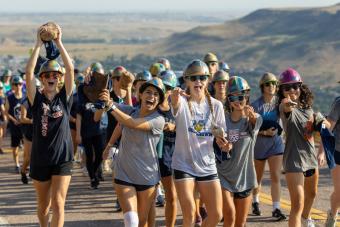 2. Mines welcomes largest incoming class in university history 
How many first-year and transfer students chose Mines to continue their education this fall? A total of 1,665 students, the largest incoming class in Mines' history.  
Read more: New Mines students, grab your 10-pound rock. It's time for the 2022 M Climb >>
---
3. Construction begins on 31,000-square-foot Beck Venture Center to support innovative ideas 
The final piece of Mines' Entrepreneurship & Innovation Ecosystem will combine unique spaces, supportive programming and rich resources to help Mines students, faculty and alumni successfully launch companies based on their breakthrough ideas, solutions and technologies. 
Read more: Construction begins this week on Beck Venture Center >>
---
4. Orediggers advance to first NCAA Division II Football Championship Game 
Mines played Ferris State for the national title Dec. 17 in McKinney, Texas. And while the Orediggers fell to the defending champions 41-14, they were not only the first Mines football team to reach the national championship game but also the first Mines team in any sport to reach the national finals in a bracketed tournament. Talk about #helluvaengineer.
Read more: Mines' postseason journey ends in title game >>
---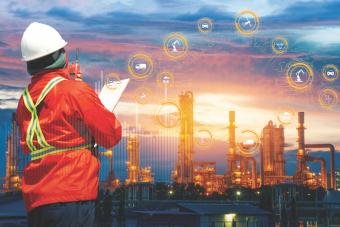 5. Petroleum Engineering Department celebrates 100th anniversary  
Over the last 100 years, nearly 5,000 students have come to Mines from around the world to earn hands-on, interdisciplinary applied science undergraduate and graduate degrees in petroleum engineering and related fields.  
Read more: Oil and gas engineers are the key to the energy transition >>
---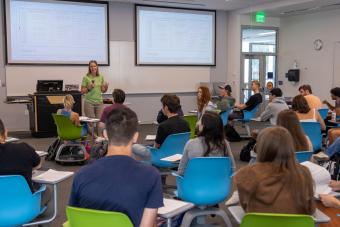 6. Mines remains top-ranked national university in Colorado: U.S. News and World Report 
Mines was also recognized in the 2023 rankings for its innovation (No. 20), undergraduate teaching (No. 41) and support of student veterans (No. 56). 
Read more: Mines is the top national university, public school in Colorado >>
---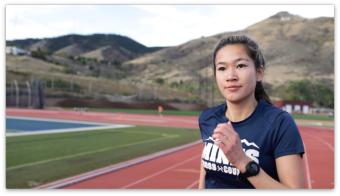 7. Zoe Baker named Top 9 finalist for NCAA Woman of the Year 
The decorated distance runner and student researcher is the first Mines student-athlete to reach the final round for the prestigious national award.
Read more: Mines' Zoe Baker is in Top 9 for NCAA Woman of the Year >>
---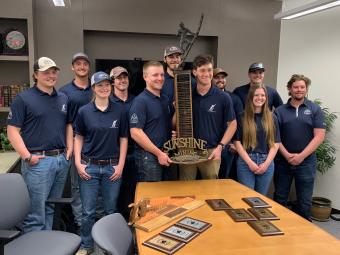 8. Mines teams excel at international student competitions 
Where Mines students go, success follows. Just ask our Men's Mining Competition Team, which mucked, swede sawed and jack legged their way to the title of world champions at the 44th Intercollegiate Mining Competition. Or our surveying squad, which bested 12 teams from the U.S. and India to win the American Society for Civil Engineers collegiate championship.  
Read more: Colorado School of Mines team wins top honors at 44th Intercollegiate Mining Competition and Mines team places first at American Society of Civil Engineers' national competition >>
---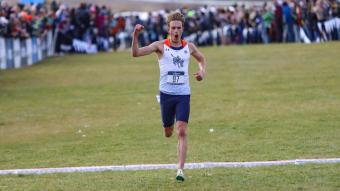 9. Mines men win third NCAA DII Cross Country Championship since 2015 
Dillon Powell led the way, becoming the first runner in program history to win an individual gold at nationals. The Mines women finished third in the nation.
Read more: National champs! Mines wins NCAA Division II Men's Cross Country Championship >>
---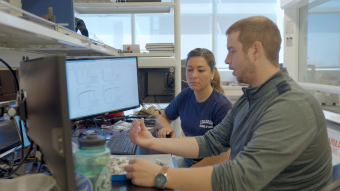 10. "The College Tour" showcases Mines campus 
Colorado School of Mines was featured in the fourth season of The College Tour, a TV series that gives an in-depth, insider look at colleges and universities around the world. 
Read more: Spotlight on Mines: University featured on 'The College Tour' >>