Mines professor selected as 2022 ASCE Region 7 Outstanding Faculty Advisor
Teaching associate professor Jeff Holley was honored for his service and commitment to ASCE and his students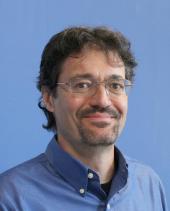 Jeff Holley, teaching associate professor of civil and environmental engineering at Colorado School of Mines, has been named the 2022 Region 7 Outstanding Faculty Advisor by the American Society of Civil Engineers (ASCE).
Holley has been advising the Mines student chapter of ASCE since 2013 and has been the chapter's primary advisor since 2014. Under his advising, the chapter has been one of the strongest in the society, both in Region 7 and nationally. In April, the Mines chapter won the ASCE Rocky Mountain Student Symposium, qualifying four teams – steel bridge, concrete canoe, surveying and sustainable solutions – for society-wide competitions. In June, the Mines chapter won the surveying competition at the national collegiate competition.
Holley, who joined the Mines faculty in 2012, has a bachelor's degree in engineering and a master's degree in environmental science and engineering from Mines. He also holds an MBA from the University of Colorado Denver. Holley has been a fellow of ASCE since 2017 and was previously named Region 7 Outstanding Faculty Advisor by ASCE in 2017.
ASCE advances civil engineering technical specialties through nine dynamic institutes and leads many professional- and public-focused programs. ASCE Region 7 includes Colorado, Wyoming, South Dakota, Nebraska, Iowa, Kansas and Missouri.