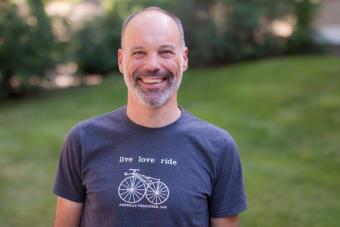 The National Ground Water Association's Groundwater Foundation has named Reed Maxwell, Professor of Hydrology at Colorado School of Mines, its 2020 Henry Darcy Distinguished Lecturer in Groundwater Science.
The lecture series was established in 1986 to foster interest and excellence in groundwater science and technology. Each year, a panel of scientists and engineers invites an outstanding groundwater professional to share his or her work with their peers and students.
Maxwell will offer a choice of three lectures to participating universities and professional associations:
Hydrology from the bottom up: How groundwater shapes the water cycle
Hydrology in the supercomputing age: How computational advances have revolutionized our field, and what big data and massively parallel simulations mean for the future of hydrologic discovery
Killer beetles, naked trees and dirty water: Understanding hydrology and water quality impacts from the Mountain Pine Beetle infestation in the Rocky Mountain West
Maxwell joined the Mines faculty in 2009 and conducts research focused on understanding connections within the hydrologic cycle and how they relate to water quantity and quality under anthropogenic stresses. He has authored more than 120 peer-reviewed journal articles and teaches classes on integrated hydrology, fluid mechanics and modeling terrestrial water flow. He holds a Ph.D. degree in environmental water resources from the University of California, Berkeley, and was recently elected a fellow of the American Geophysical Union. 
The second Mines faculty member chosen for the NGWA honor in the last four years, Maxwell joins Kamini Singha, professor and Ben Fryrear Endowed Chair for Innovation and Excellence, who served as the 2017 Darcy Lecturer. 
The lecture is named in honor of Henry Darcy, the French engineer who in 1856 established the physical basis upon which groundwater hydrogeology has been studied ever since. Requests to host Dr. Maxwell in 2020 are now being accepted. Submit the Presentation Request Form to 2020DarcyGWF@ngwa.org by October 15.