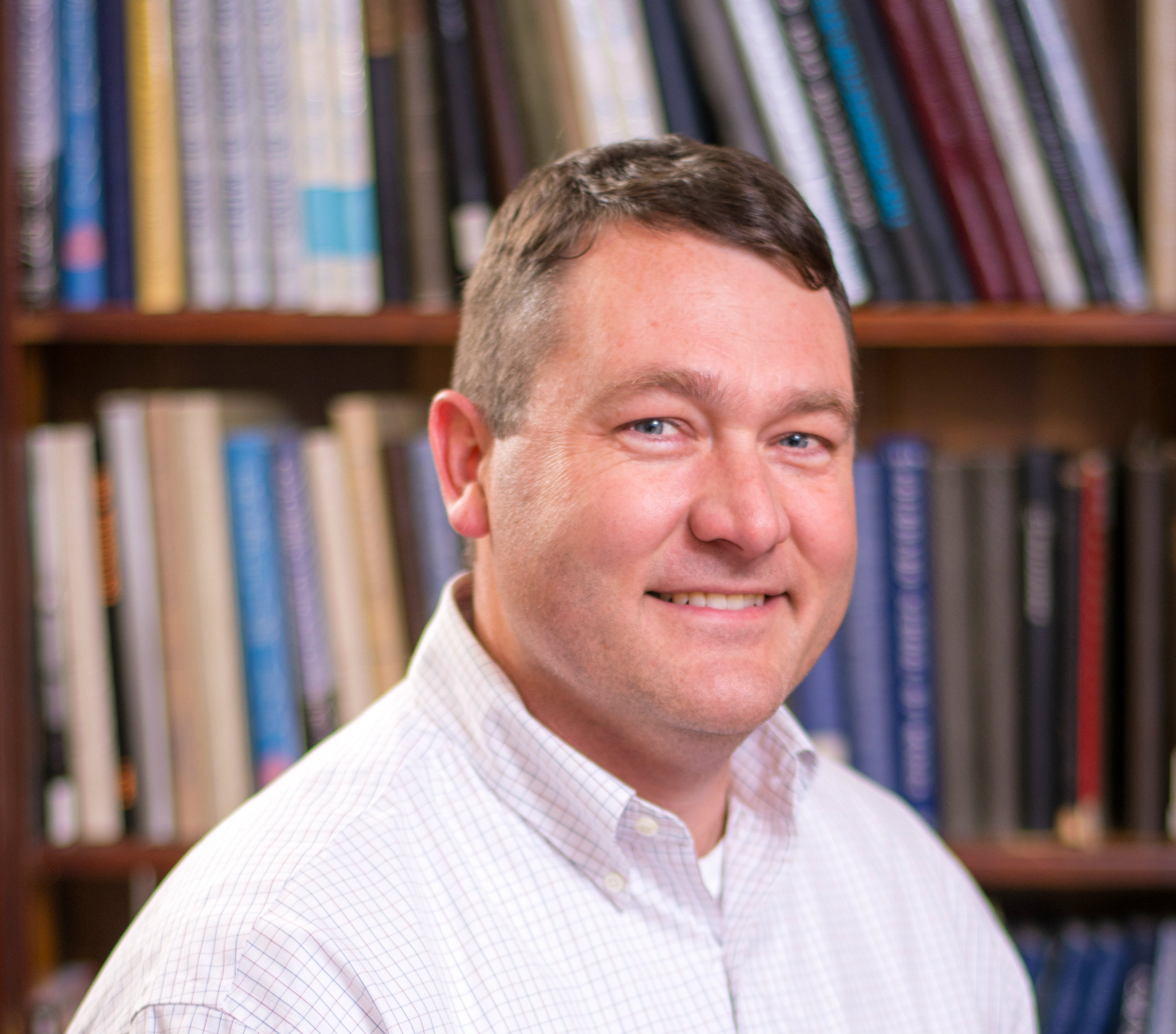 Creating and advancing a distinctive graduate student experience at Colorado School of Mines will be the focus of the 2018 awardee of the Ben L. Fryrear Endowed Chair for Innovation and Excellence.
Geoff Brennecka, associate professor of metallurgical and materials engineering, is the third Mines faculty member to be named a Fryrear Chair since the chairship was endowed by Mines alumnus Ben Fryrear '62 to recognize and support highly accomplished faculty members driving institutional change.
He joins Kamini Singha, professor of geology and geological engineering, and Eric Toberer, associate professor of physics, the inaugural chairs who were appointed in 2017. Each Fryrear Chair receives $25,000 in discretionary funds each year for three years, in exchange for driving a strategic initiative or program during that time that furthers the vision and mission of Mines. A fourth Fryrear Chair will be named in 2019. 
"Geoff has a passion and energy for engaging students in ways that will help us build a stronger graduate community while also strengthening and broadening the skills we impart on our graduate students. His efforts to build programs around competitive fellowship opportunities dovetail and complement nicely synergistic efforts to enhance our overall graduate experience being led by Roel Snieder and Wendy Zhou," Interim Provost Tom Boyd said. "The opportunity to build a team around this topic allows us, by leveraging the skills and passions of these three highly effective faculty members, to more effectively advance our goal of creating a signature graduate experience consistent with President Johnson's MINES@150 goals."  
Brennecka joined Mines in 2014 after spending eight years as technical staff at Sandia National Laboratories. He earned his PhD in materials science and engineering from the University of Illinois and holds bachelor's and master's degrees in ceramic engineering from the University of Missouri-Rolla, now Missouri University of Science and Technology.
Brennecka is a Fellow of the American Ceramic Society and the recipient of numerous awards, including the Mines Dean's Excellence Award. He previously served on the Board of Directors for the American Ceramic Society and IEEE-UFFC and is currently on the Board of Directors of the Ceramics and Glass Industry Foundation, as well as editor of the Journal of the American Ceramic Society.
During his Fryrear term, Brennecka will work closely with Graduate Dean Wendy Zhou and Roel Snieder, the W. M. Keck Distinguished Professor and Director of Professional Enhancement and Innovation, on improving the graduate student experience. More specifically, he plans to focus on creating and supporting activities and opportunities for incoming graduate student cohorts that position them better for success while at Mines and beyond. 
As part of these efforts, he will develop an active program that engages, encourages and assists first-year PhD students in applying for national and internationally competitive fellowships, with a MINES@150 goal of having 10 percent of the incoming PhD class supported by prestigious external awards by 2024. 
"Graduate school is about more than just classes and a thesis. We also want our grad students to learn from and support each other as part of a richer graduate experience," Brennecka said. "While the initial focus will be on increasing fellowship success, the broader goal is all about accumulating small changes to make our graduate student community happier, more productive and to help position them even better for success in grad school and beyond."
Fryrear, who graduated from Mines in 1962 with a professional degree in metallurgical engineering, was awarded Mines' Distinguished Achievement Medal in 1989 and a Colorado School of Mines Alumni Association Honorary Membership in 2006. In 2016, Fryrear was appointed to the Mines Foundation Board of Governors. During his professional career, he held positions at Alcoa Research Labs, Firestone Tire and Rubber Company, McCall Publishing and Conti Engravers before taking on the leadership of a startup company, Aerospace Optics, Inc., where he served as president and chairman until his retirement in 2000.
CONTACT
Emilie Rusch, Public Information Specialist, Communications and Marketing | 303-273-3361 | erusch@mines.edu
Ashley Spurgeon, Editor, Mines Magazine | 303-273-3959 | aspurgeon@mines.edu