Terri Hogue named Dean of Earth Resources and Environmental Programs
Former head of Civil and Environmental Engineering Department has served as interim dean since July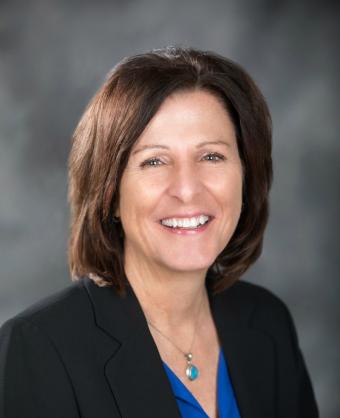 Terri Hogue has been named dean of Earth Resource and Environmental Programs at Colorado School of Mines. Hogue has served as the interim dean of EREP since July, and after an internal search, will now take on the role permanently.
As dean, Hogue will oversee an academic portfolio that includes Applied Math and Statistics, Civil and Environmental Engineering, Geology and Geological Engineering, Geophysics, Mining Engineering, Petroleum Engineering and the Colorado Geological Survey — as well as three departments that have been newly integrated into this group, Economics and Business; Engineering, Design and Society; and Humanities, Arts and Social Sciences.
"I am thrilled to have Terri join the Office of Academic Affairs leadership team as the dean of EREP," said Rick Holz, provost and professor at Colorado School of Mines. "Terri will play a key role in leading her portfolio in the Mines@150 goals and growing the strong reputation we have in earth resource and environmental programs at Mines."
Hogue holds an MS and PhD in hydrology and water resource engineering from the University of Arizona. After obtaining her PhD, she held assistant and associate professor positions at UCLA in the Civil and Environmental Engineering Department. Since joining Mines in 2012, she has served as director of the Hydrologic Science and Engineering program and since 2018, as department head of the Civil and Environmental Engineering Department.
Hogue has an active research program that includes extensive work in urban hydrology and the impacts of wildfire on mountain watersheds.  She is well funded and previously received a prestigious NSF CAREER award. She has served on numerous national and international organizations, including as secretary of the hydrology section of the American Geophysical Union, and as a member on the Board of Atmospheric Sciences and Climate of the National Academies.
"I am excited to take on this leadership role and support the outstanding faculty, staff and students in the EREP portfolio," Hogue said. "I hope to build upon the strengths and reputation in the EREP departments, while also facilitating growth and diversity in our research and curriculum."