Professor Jenifer Shafer named ACS Fellow
Fellowship in the American Chemical Society recognizes those who have made exceptional contributions to the science, profession of chemistry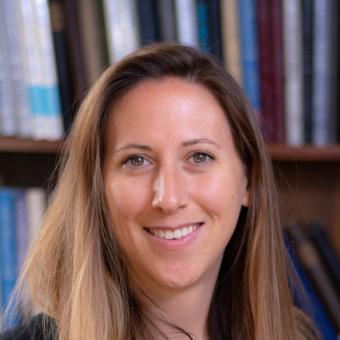 Jenifer C. Shafer, professor of chemistry at Colorado School of Mines, has been named a fellow of the American Chemical Society (ACS).
Fellowship recognizes members of ACS who have made exceptional contributions to the science or profession, in addition to providing excellent volunteer service to the ACS community.
Shafer, who joined the Mines faculty in 2012, is a full professor in the Chemistry Department and Nuclear Science & Engineering Program and directs the Fundamental & Applied f-Element Research Group.  She also currently serves as a program director for the U.S. Department of Energy's Advanced Research Projects Agency-Energy (ARPA-E), managing research portfolios relevant to advanced nuclear energy.
Shafer's research is focused on developing next-generation f-element separations to support advanced nuclear fuel cycles, national security, and renewable technologies. Current areas of particular interest include the use of new materials, supramolecular assembly, unique oxidation states, and controlling electronic structure. She holds a PhD from Washington State University and a B.S. from Colorado State University.