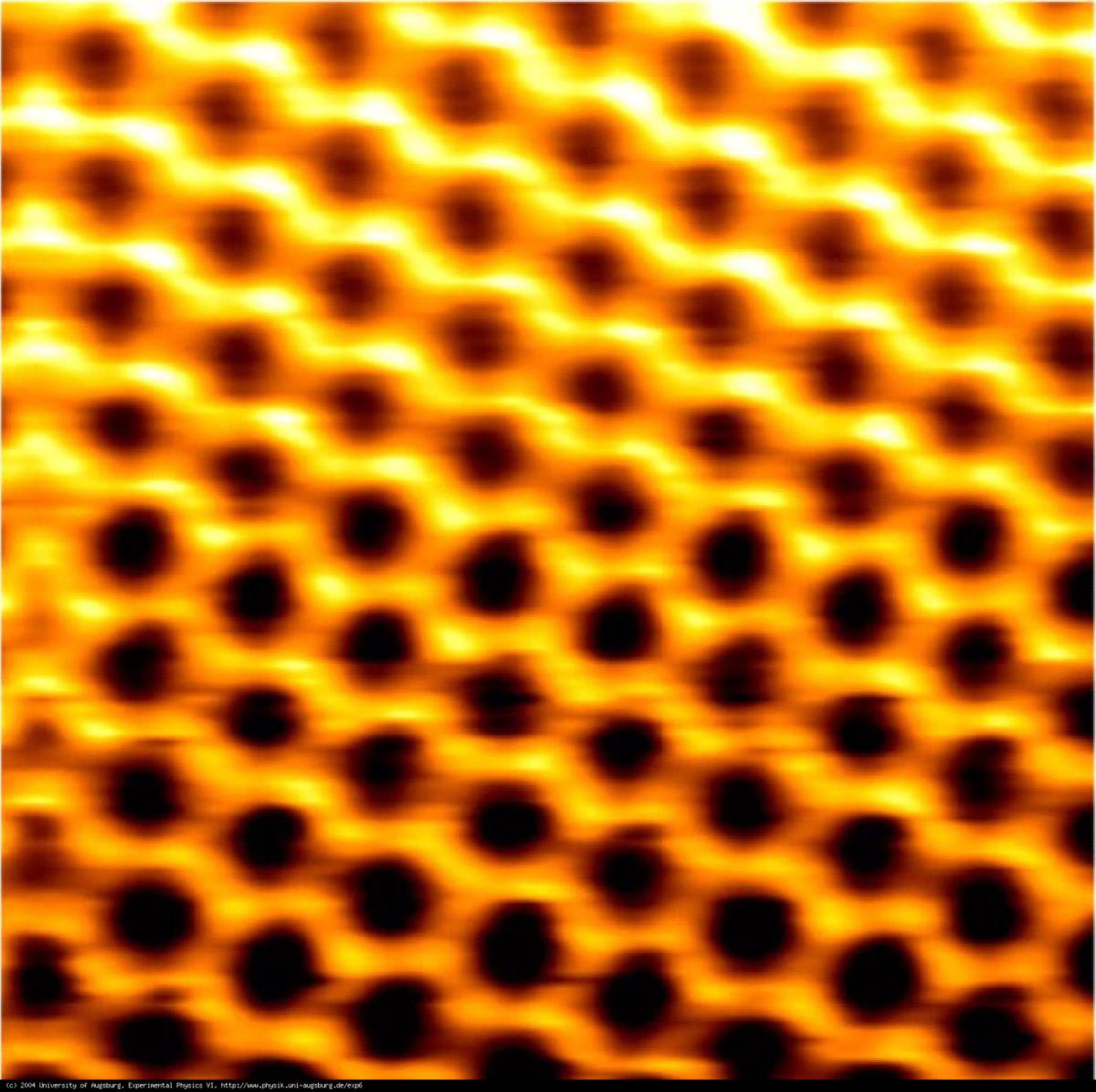 Atomic force microscope image of graphene
GOLDEN, Colo., Dec. 21, 2015 – Faculty in the Department of Chemical and Biological Engineering are creating a self-sustaining scanning probe microscopy facility with unique capabilities for advanced materials research, thanks to a $245,878 grant from the National Science Foundation.
Professor Colin Wolden and Associate Professor Keith Neeves have already acquired the atomic force microscope, coupled to an optical microscope for simultaneous imaging and nanoscale-level measurement of physical properties. Materials will be studies primarily for renewable energy and life sciences applications.
The facility's unique feature will be the ability to measure the electrical and mechanical properties of materials in direct registry with topography at nanoscale resolution, under the conditions they will be used (e.g., under light for photovoltaics, or in hydrated conditions for biological materials).
"The measurement of interfacial physical properties at small length scales is essential to the development of the next generation of materials for renewable energy and life sciences," according to the proposal. "This facility will transform the current empirical understanding of these complex materials into true science."
The facility will be open to departments across Mines, as well as regional partners National Renewable Energy Laboratory and Children's Hospital Colorado. Wolden and Neeves will organize and host an annual Rocky Mountain Scanning Probe Microscopy Workshop to provide training opportunities and attract new regional users. Undergraduate students will be introduced to the facility through Mines' existing summer Research Experiences for Undergraduates programs.
Contact:
Mark Ramirez, Information Specialist, College of Applied Science & Engineering | 303-384-2622 | ramirez@mines.edu
Karen Gilbert, Director of Public Relations, Colorado School of Mines | 303-273-3541 | kgilbert@mines.edu