New federal guidance on carbon capture, utilization and storage: "We all need to pull together"
Mines' graduate certificate in CCUS is helping prepare needed workforce with focus not only on climate change, economics but also technical aspects of CCUS technologies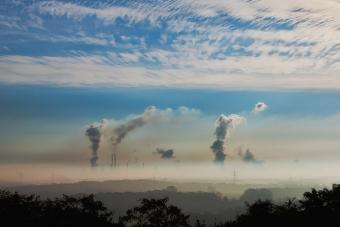 Recently released federal guidance on carbon capture utilization and storage is a step in the right direction, but more specifics – and more participation in the burgeoning field – are still needed to meet the challenge of climate change, said the director of Colorado School of Mines' first-of-its-kind graduate certificate in CCUS.
The February guidance from the White House Council on Environmental Quality (CEQ) was released to help ensure the responsible advancement of CCUS technologies, both in terms of the best available science and environmental justice and equity considerations. More than $12 billion in CCUS investments were provided for in the Bipartisan Infrastructure Act.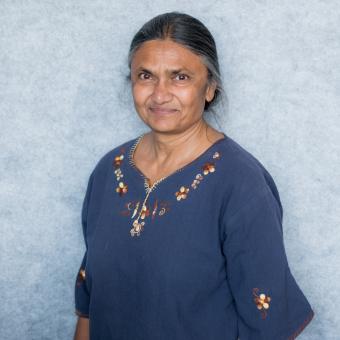 "At a high level, they're talking about all the good things – environmental justice, equity, rapid decision-making and decisions made in a good manner – but how will that happen? It's meager in specifics," said Manika Prasad, professor of geophysics and director of the Mines CCUS Innovation Center.  "My hope is that we can actually implement it in the way it's intended, so we don't have communities left behind."
Just as important, the $12 billion-plus for CCUS in the Bipartisan Infrastructure Law will hopefully lay the groundwork for establishing a thriving carbon economy in the U.S. – a crucial step in the long-term viability of CCUS technologies, Prasad said.
"CCUS is not sustainable if just the government keeps funding it – there has to be industry stepping in and there has to be a market for them to come in," she said. "Right now, it's tax incentives. But can we use this money, the activity that goes into it, to create something that has its own economic value – so industry is coming in not because there is tax incentive and it's the right thing to do but because it's the right thing to do and there's a livelihood in it?"
To prepare the needed workforce, Mines' online graduate certificate is unique in that students learn not only about climate change and CCUS economics but also the technical aspects of carbon capture and storage technologies. The program's first cohort was evenly split between professionals already working in some aspect of CCUS and professionals wanting to transition into the growing field.
"To limit the temperature increase to 1.5 degrees C or lower, we'll need much more than what we're doing – we'll need to do direct air capture of CO2. We need to sit down and figure out how we play together," Prasad said. "We all need to pull together on this."
To learn more about the online CCUS graduate certificate, go to https://online.mines.edu/carbon-capture-utilization-and-storage-online/.