A Colorado School of Mines associate professor in metallurgical and materials engineering has been named to a national team of expert educators charged with identifying the knowledge and skills workers will need to deploy new lightweighting technologies and materials being developed by industry.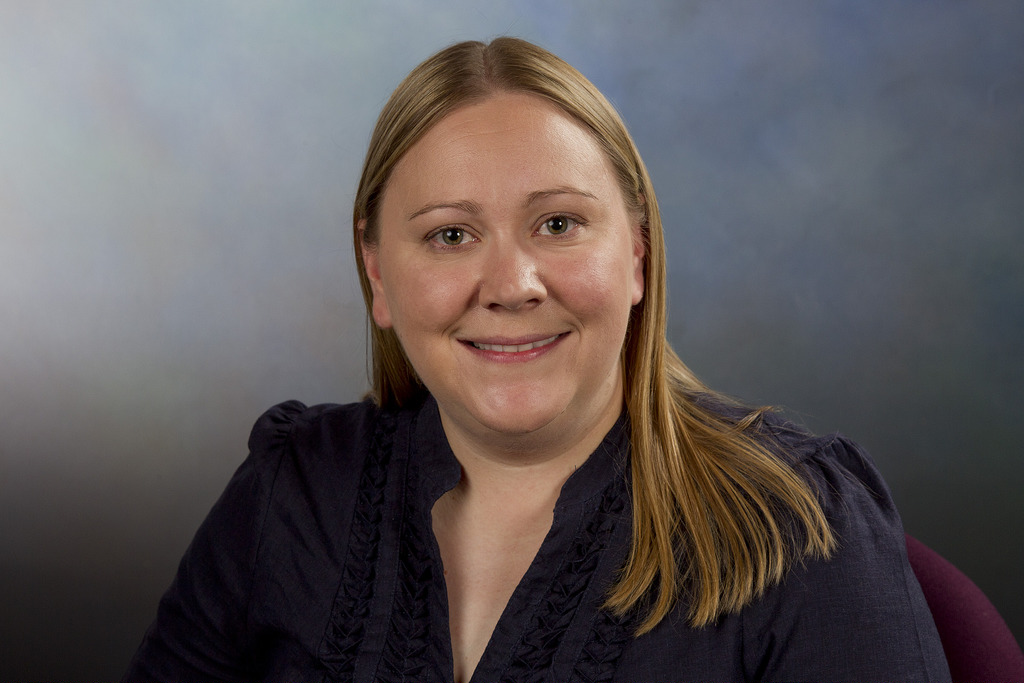 Amy Clarke is one of six named to the Expert Educator Team (EET) by Lightweight Innovations for Tomorrow, the Association of Public and Land-grant Universities and the National Center for Manufacturing Sciences. The team members were selected from APLU's member universities and LIFT research partners for their significant knowledge of manufacturing technologies and experience within the manufacturing industry.
"I hope to learn more about ongoing LIFT projects and how our team can help to facilitate collaborations and workforce development," Clarke said. "It is my hope that our team will focus on best and future practices to promote diversity and inclusion and a workforce that includes exposure to and the adoption of state-of-the-art materials processing across a variety of sectors."

Before joining Mines in June 2016, Clarke was a scientist at Los Alamos National Laboratory for seven years, and spent a year at Caterpillar Inc. as a senior engineer. She is the site director for the Center for Advanced Non-Ferrous Structural Alloys and affiliated with the Advanced Steel Processing and Products Research Center at Mines.

"These experiences have enabled her to understand the challenges and opportunities that exist in academia, government laboratories and industry and have prepared her to serve on the EET," said Michael Kaufman, dean of the College of Applied Science and Engineering, who nominated Clarke for the team. "I believe she is one of the most successful young scientists in the field today."

Clarke holds a BS from Michigan Technological University and an MS and PhD in metallurgical and materials engineering from Mines. Among other honors, she received the Presidential Early Career Award for Scientists and Engineers in 2012.

The team will begin its work at a kickoff meeting February 23-24 in Detroit with LIFT's technology project leaders. The teams will review several technology projects underway and begin to determine where gaps in curricula exist. Closing these gaps will provide students with the right knowledge and skills needed for jobs working with new technologies. In addition to identifying in-demand skills, the team will work to develop recommendations for effective technology-aligned education strategies and will review the LIFT technology portfolio to recommend additional education and workforce development initiatives.

"The key to developing a workforce with the skills employers are looking for is closing the gap between the information and technology taught in the classroom and the advanced technology being deployed by industry," said Emily Stover DeRocco, education and workforce development director at LIFT. "The experience of this team and the impressive array of researchers and engineers working on LIFT projects will create the vital connections between technology and education to develop a definitively skilled pipeline of workers to meet future demand."

"This initiative aims to catalyze participation in the critical manufacturing sector by fully realizing the role higher education institutions can play in defining education and workforce strategies," said Jim Woodell, vice president for economic development and community engagement at APLU.

The Expert Educator Team also includes Fazleena Badurdeen, University of Kentucky; Chad Duty, University of Tennessee Knoxville; Muhammad Jahan, Miami (Ohio) University; Gene Liao, Wayne State University; and Kelly Zelesnik, Lorain County Community College. The team will be led by Woodell and Rebecca Taylor, senior vice president at NCMS.

LIFT, operated by the American Lightweight Materials Manufacturing Institute, is a Detroit-based public-private partnership that seeks to develop and deploy advanced lightweight materials manufacturing technologies and implement education and training programs to prepare the workforce.

APLU is a research, policy and advocacy organization dedicated to strengthening and advancing the work of public universities in the U.S., Canada, and Mexico.

The National Center for Manufacturing Sciences is the largest cross-industry collaborative research and development consortium in North America and is dedicated to driving innovation in commercial, defense, robotics and environmentally sustainable manufacturing.
Contact:
Mark Ramirez, Managing Editor, Communications and Marketing | 303-273-3088 | ramirez@mines.edu
Ashley Spurgeon, Editorial Assistant, Mines magazine | 303-273-3959 | aspurgeon@mines.edu
jpeg