Kevin Cash named Scialog Fellow
Cash, assistant professor of chemical and biological engineering at Colorado School of Mines, has been selected as a fellow for Scialog: Advancing Bioimaging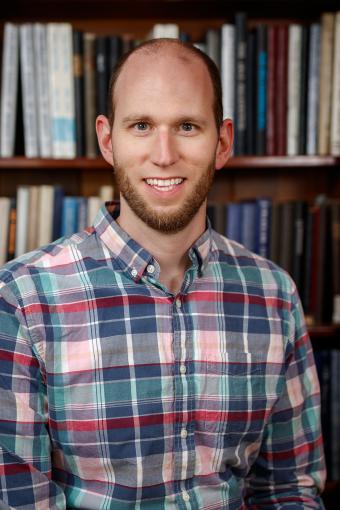 Kevin Cash, assistant professor of chemical and biological engineering at Colorado School of Mines, has been selected as a fellow for Scialog: Advancing
Bioimaging, a new initiative from Research Corporation for Science Advancement (RCSA).
He is one of 55 participants chosen for this initiative, which consists of a series of three yearly meetings bringing together a diverse group of scientists from a wide range of fields. This group will convene to address the challenges involved in enhancing high-resolution imaging of tissues to support basic science and the treatment of disease. Participants include optical physicists, chemists, engineers and biologists.
The first meeting of the Scialog series will be held virtually May 20-21.
"It is an honor to be selected to join together toward the challenging goal of pushing forward the future of bioimaging," Cash said. "My research group's work focuses on combining nanosensors with imaging approaches to understand and solve medical and environmental challenges. I'm excited to use these tools to help advance the community into the next generation of bioimaging." 
At each conference in the Scialog series, participants form multidisciplinary teams to design research projects, which they pitch to a committee of leading scientists who facilitate discussions throughout the meeting. The committee will then recommend seed funding to catalyze the most promising of those team projects, based primarily on the potential for high-impact results.
Scialog, short for "science + dialog," was created in 2010 by RCSA to create communities of early-career scholars from multiple disciplines and institutions across the U.S. and Canada. Participating scientists discuss challenges and bottlenecks, build community around visionary goals for developing and deploying these technologies and seek collaborators for cutting-edge research projects.
The Scialog: Advanced Bioimaging meeting series is sponsored by RCSA and the Chan Zuckerberg Initiative, with additional support from the Frederick Gardner Cottrell Foundation.
RCSA was founded in 1912 and is the second oldest foundation in the United States, after the Carnegie Corporation. It is the oldest foundation for science advancement. RCSA is a leading advocate for the sciences and major funder of scientific innovation and research at colleges and universities in the U.S. and Canada.