Iris Bahar honored with undergraduate teaching award
Computer Science department head recognized by Institute of Electrical and Electronics Engineers (IEEE)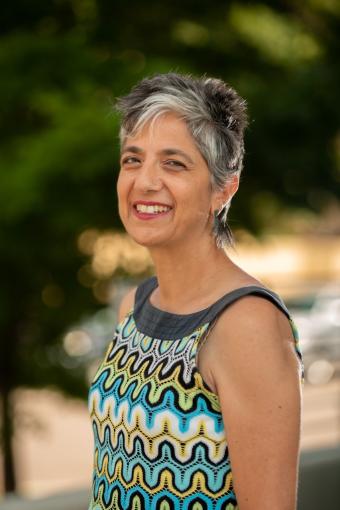 Iris Bahar, department head and professor of computer science at Colorado School of Mines, has been awarded the 2024 Undergraduate Teaching Award from the Institute of Electrical and Electronics Engineers (IEEE).
Bahar was honored "for innovative undergraduate teaching and transformative student mentoring that champion inclusivity in engineering and examine societal impacts of technology." She will receive her award at an IEEE conference in 2024.
Bahar has served as Mines' computer science department head since January 2022. Prior to joining Mines, she was on faculty at Brown University for 26 years. She holds a PhD in electrical and computer engineering from University of Colorado Boulder, as well as a bachelor's degree in computer engineering and a master's degree in electrical engineering, both from the University of Illinois Urbana-Champaign.
Bahar's research interests are broadly in areas of computer system design and design automation.
IEEE is the world's largest technical professional organization dedicated to advancing technology for the benefit of humanity. The organization has more than 427,000 members around the world from more than 190 countries. Members are engineers, scientists and allied professionals whose technical interests are rooted in electrical and computer sciences, engineering and related disciplines.