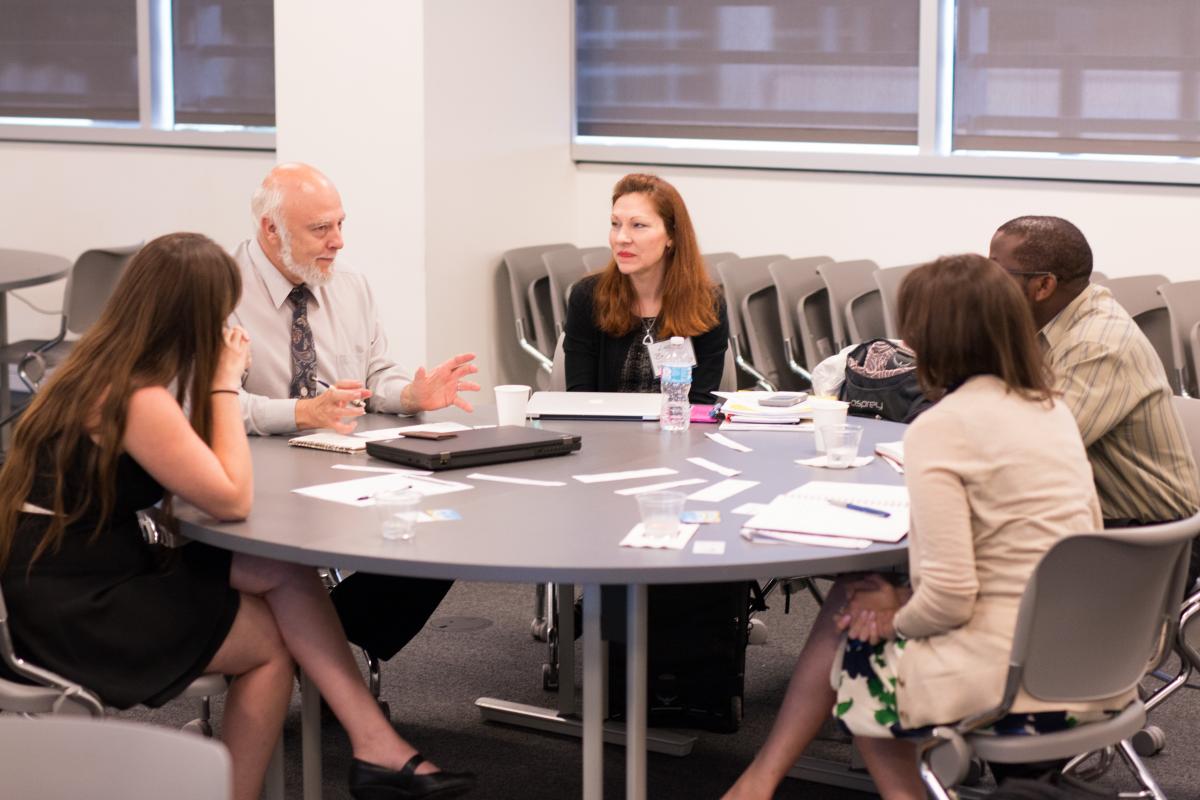 Liberal Arts and International Studies Assistant (LAIS) Professor Jessica Smith and Postdoctoral Scholar Nicole Smith recently hosted a workshop for engineering professors who are integrating corporate social responsibility (CSR) into their courses. The workshop was sponsored by J. Smith's NSF-funded project, "
The Ethics of Extraction: Integrating Corporate Social Responsibility into Engineering Education
."
"The interviews we've been doing with Mines alumni clearly show that CSR is a crucial area of expertise that our undergraduates need to have," said J. Smith. "It is important for them in their own career advancement, and is essential for their companies to maintain the social license to operate."
President Paul Johnson said that the project "fits well with our broader university goal of ensuring that our students not only have a distinctive technical depth, but also a full understanding of the broader context of their impact to society and the complementary professional skills needed for success and leadership."
"I'm proud that Mines is taking a leadership role in embedding CSR concepts into engineering and science curricula," said Johnson. "Today, industry leaders are driving similar thinking into their company cultures to ensure their survival and prosperity."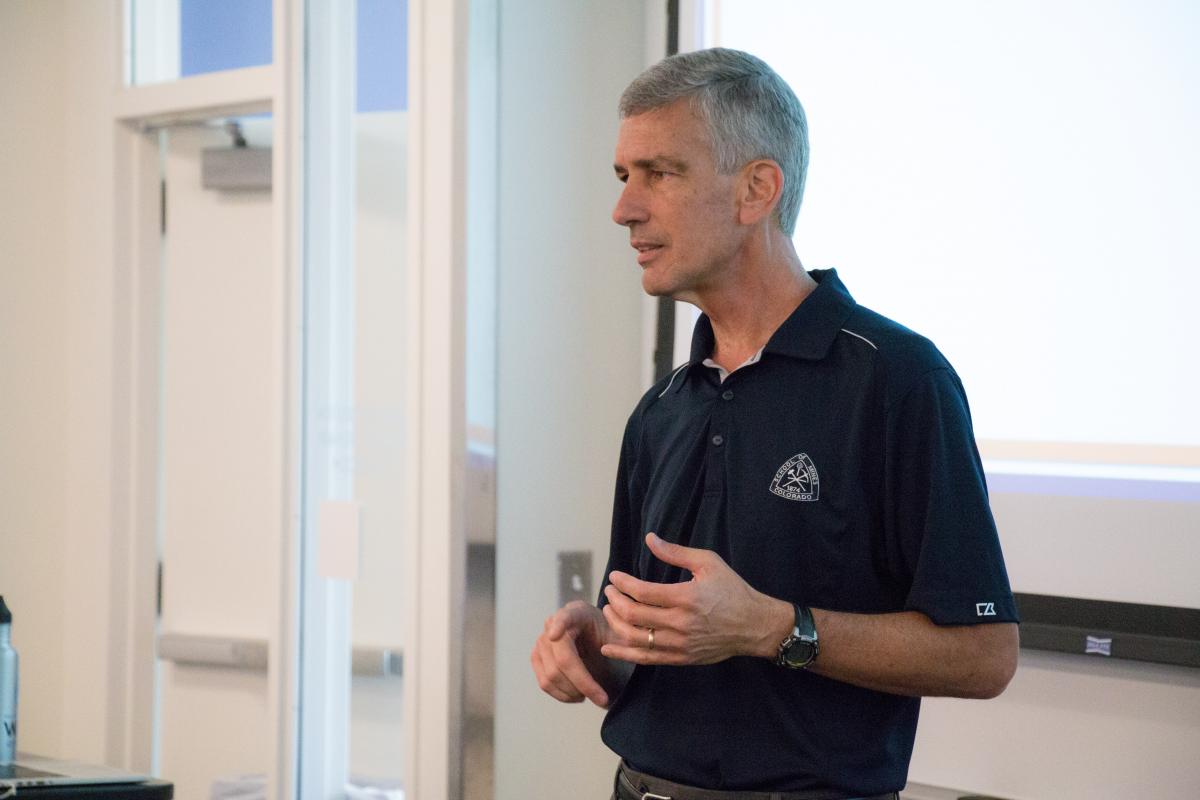 College of Engineering and Computational Sciences Dean Kevin Moore added that incorporating CSR into the curriculum would help teach students of their own impact. "Ultimately the reason we engineer and work in applied science is to advance just solutions to the problems facing individuals, communities, and the world," he said. "Because many of our students are employed by corporations, we want them to learn that even as employees, they can make a difference for people."
Workshop participants included Mines faculty in the areas of humanitarian engineering, petroleum engineering and mining engineering; professors from the project's two partner schools, Virginia Tech and Marietta College; Mines students; and members of the mining and oil and gas industries. By drawing on expertise from practicing engineers and community engagement specialists, project leaders are working on designing undergraduate educational experiences to help prepare students for potential CSR challenges and opportunities in their career.
"It's a thrill to see the momentum surrounding CSR building so quickly at Mines," said J. Smith.
Workshops such as this one will continue to be offered over the duration of the four-year project, and the research team will continue to develop, implement and assess new strategies to effectively integrate CSR into the engineering curriculum.
View more photos from the workshop here or in the slideshow below.
Contact:
Agata Bogucka, Communications Manager, College of Earth Resource Sciences & Engineering | 303-384-2657 | abogucka@mines.edu
Kathleen Morton, Digital Media and Communications Manager, Colorado School of Mines | 303-273-3088 | kmorton@mines.edu