An emeritus professor of geology and geological engineering at Colorado School of Mines has been honored for her work in groundwater modeling by the National Groundwater Association.
Eileen Poeter is the 2017 recipient of the NGWA M. King Hubbert Award, presented to a person "who has made a major science or engineering contribution to the groundwater industry." Poeter was also honored with the NGWA Lifetime Member Award and NGWA Fellow Designation.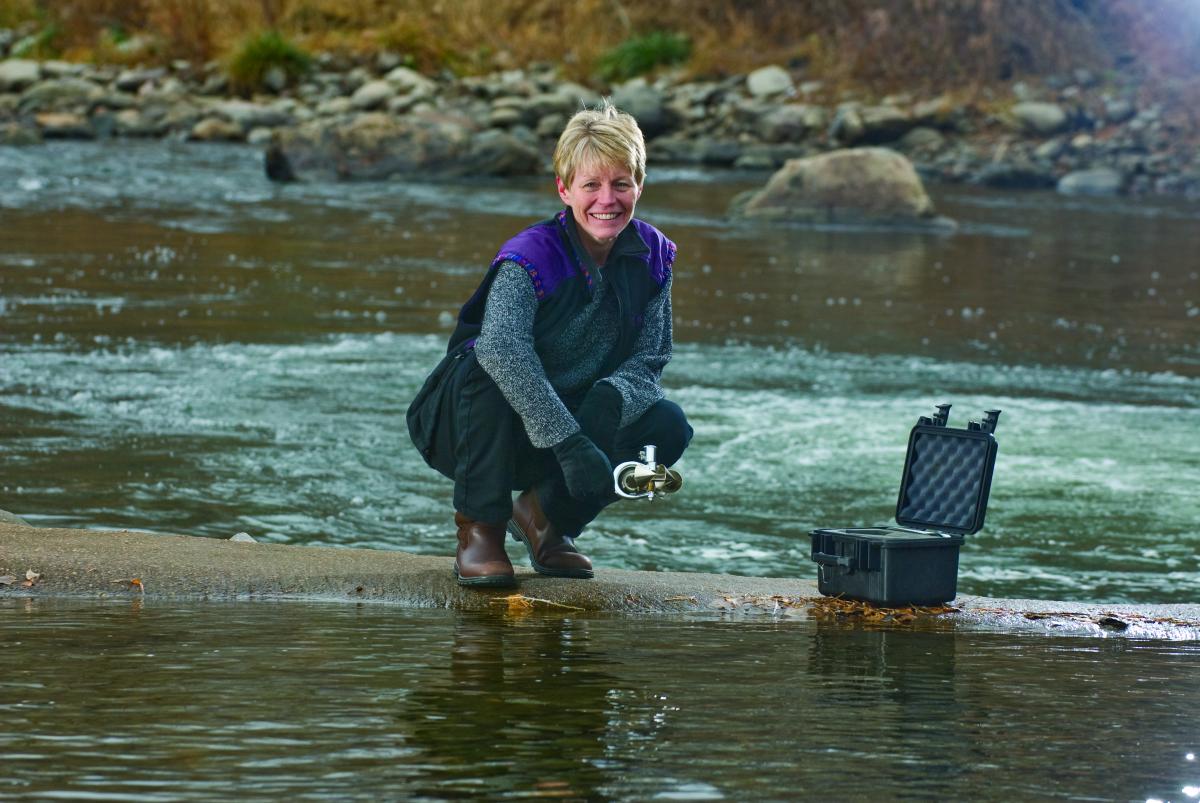 During her time at Mines, Poeter was the director of the International Ground Water Modeling Center, now the Integrated GroundWater Modeling Center. Poeter led the center from 1997 to 2011, having started at Mines as an assistant professor in 1987 and working her way up the ranks to full professor by 1996.
Under Poeter's directorship, the IGWMC hosted the first MODFLOW and More conference in 1998. Mines has hosted the conference every two to three years since then, establishing it as the premier conference for practical applications of groundwater modeling. Rowlinson Professor of Hydrology Reed Maxwell assumed leadership of both the IGWMC as and the MODFLOW conference in 2011.
"I took a position at Colorado School of Mines because of its focus on practical applications and because it recognized geological engineering as a unique discipline worthy of department status," said Poeter. "My groundwater hydrology career strove to bring more realistic geology into groundwater models and to help geologists see that hydrologic data could improve geologic interpretation." 
John McCray, director of the Civil and Environmental Engineering Program at Mines, called Poeter his "personal mentor and professional hero."
"When I joined Colorado School of Mines as faculty in 1998, she was really the only groundwater hydrogeologist at Mines. Now, I believe we have a program that is one of the best in the U.S., said McCray. "I would argue that her impacts in this area have been among the most important in the history of ground water."
Poeter will receive all three honors during an awards ceremony at the 2017 NGWA Groundwater Week in Nashville, Tennessee, December 5-7, 2017.
Contact:
Agata Bogucka, Communications Manager, College of Earth Resource Sciences & Engineering | 303-384-2657 | 
abogucka@mines.edu
Mark Ramirez, Managing Editor, Communications and Marketing | 303-273-3088 | 
ramirez@mines.edu