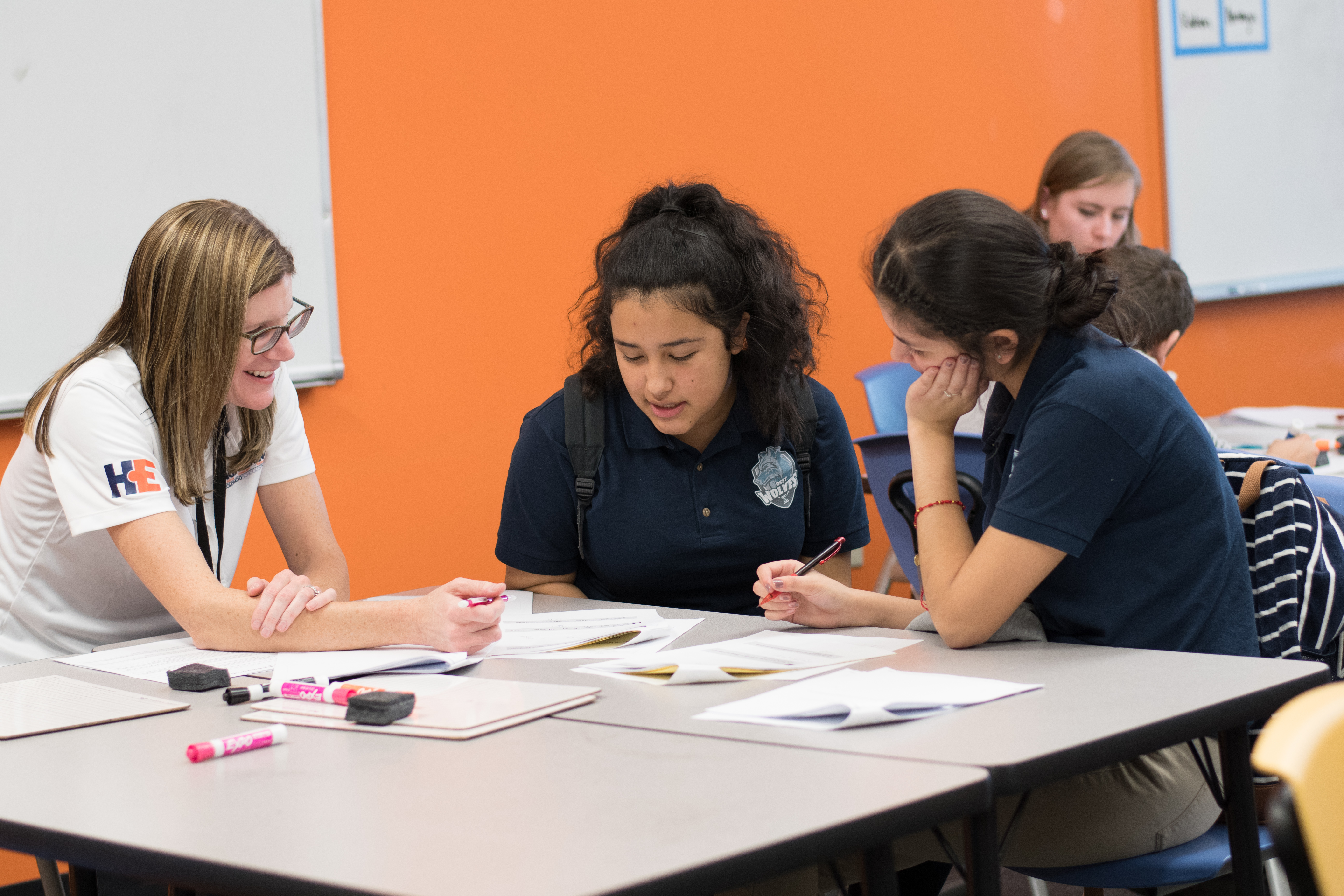 When Kate Smits was an engineering student at the U.S. Air Force Academy in Colorado Springs, she struggled to find a mentor.
She had great professors and a great experience overall. But she never found that mentor, that female engineer she could look to and say, "Hey, there's someone who looks like me. I want to be like that."
What she did find, though, is a passion for STEM education and breaking down the barriers to participation in a field where nearly half of all workers in 2015 were white males, according to the National Science Foundation. 
"I started looking into that discrepancy of why people are or aren't going into engineering," said the assistant professor of civil and environmental engineering at Colorado School of Mines. "What the literature shows is there's a critical age – middle school – where students either get really excited about STEM or their interest completely drops off. You either grab them or you don't."
So when Smits received a National Science Foundation CAREER Award three years ago, it made perfect sense to dedicate the educational outreach portion of her grant to reaching those potential future scientists and engineers on their own turf – a middle-school classroom.
"I hypothesized that if we introduced STEM to these students in a sustained way at a critical time in their development, they would be more likely to go into it," Smits said. "A lot of what we do, the decisions that we make, are based on what we're exposed to."
Twice a week, 12-15 Mines students visit College View Middle School, a public charter school in south Denver, for a hour of math and science tutoring and mentoring. 
College View, which is part of the Denver School of Science and Technology network, is 95 percent minority and 93 percent of students come from low-income backgrounds. Students attend tutoring based on need, teacher requirement or interest. 
On a recent afternoon, tutors worked with the middle schoolers in small groups, going over the answers to their last test, on linear equations. 
In addition to helping with homework and science fair projects, the Mines students are also encouraged to talk to the younger students about careers, college and life. Some of the tutors are interested in pursuing teaching careers, while others just like working with young people or appreciate the break from their own school work.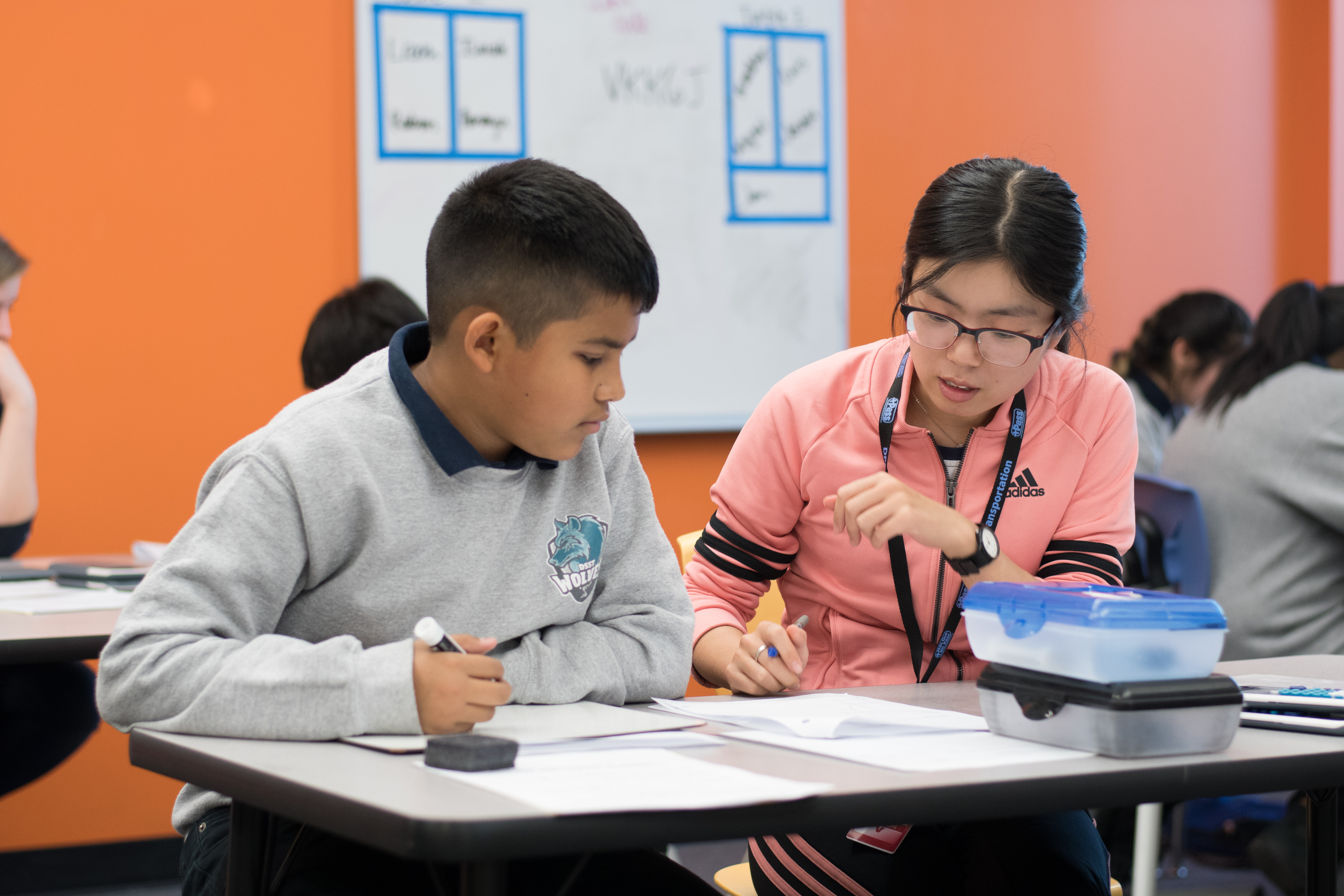 "It's a great way to give back to the STEM community. Education is so important so any opportunity I can help out is important," said Madison Webster, a sophomore studying chemical engineering. "I've really enjoyed it." 
Blue O'Brennan, a sophomore majoring in physics, once brought one of his own statics exams to tutoring, just to show the younger students how what he's doing in college is like what they're doing in middle school. 
Working as a tutor has also been good practice for O'Brennan, who hopes to become a high school physics teacher. 
"I'm hoping with my degree at Mines I'll be able to show students where they can go with that information," O'Brennan said. "It's not just, 'Here's an inclined plane. Figure out how it works.' It's, ' Alright, here's what you'll be doing in college, in research, in industry that involves this knowledge.'"
That connection to the bigger picture is so beneficial for younger students, said Alyse Nelsen, one of two College View teachers who partnered with Smits on the tutoring program.
"Sometimes in middle school it can feel really futile what they're doing. But I always am overhearing the tutors saying things like, 'Oh well I felt that way too when I was younger but this is how it applies to college' or 'This is what I'm interested in,'" Nelsen said. "I really can't overemphasize how important it is for these kids to see older people who they think are cool and look up to helping them with math." 
Three years into a five-year grant, the tutoring program is already seeing results, Smits said. Students who have never tested at grade level on standardized math and science tests are passing for the first time and science fair participation at the school is up dramatically.
Smits also got approval to do a long-term study of the students, surveying them multiple times a year from sixth through 12th grade about their interest, participation and self-confidence in STEM. Early results are already showing increases in confidence and interest.
"The crazy thing is it doesn't cost a lot of money. Here at Mines, you have a bunch of college students who want a part-time job and have huge hearts and are really motivated by service. There, you have a whole bunch of kids who really would love the time of an adult to sit down and work through some STEM issues. What a great combination," Smits said. "This is a simple grassroots way of making a measurable impact on a community."
That impact can't come soon enough, either. STEM occupations in the U.S. are projected to grow by 8.9 percent between 2014 and 2024, compared to just 6.4 percent growth for non-STEM occupations, according to the U.S. Department of Commerce's Economics and Statistics Administration.
"We talk a lot at Mines about preparing the pipeline. If we actually want to do that here in the state of Colorado, we need to start a whole lot sooner than the freshmen who walk through our door," Smits said. "We need to start back when they're a lot younger to be able to capture that incredible talent pool that's not currently being captured."
"We're missing out on a big percentage of talent by not incorporating underrepresented groups in engineering," she said. "We're not going to be able to solve the engineering problems of the future without incorporating everybody." 
CONTACT
Emilie Rusch, Public Information Specialist, Communications and Marketing | 303-273-3361 | erusch@mines.edu
Mark Ramirez, Managing Editor, Communications and Marketing | 303-273-3088 | ramirez@mines.edu