Svitlana Pylypenko named 2023 AVS Fellow
Fellows honored for "sustained and outstanding technical contributions" to science and technology of materials, interfaces and processing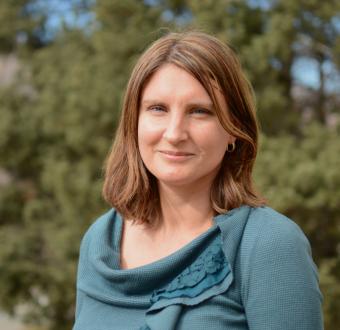 Svitlana Pylypenko, associate professor of chemistry at Colorado School of Mines, has been named a 2023 fellow of AVS.
AVS fellows are Platinum Members of the interdisciplinary professional society who have made sustained and outstanding technical contributions in research, engineering, technical advancement, academic education or managerial leadership for at least 10 years.
Pylypenko was honored "for outstanding contributions to surface and interface analysis of energy materials and impactful commitment to education and outreach," according to her award citation. Pylypenko was one of 12 awardees from around the world to be honored as AVS fellows this year.
Pylypenko's research group investigates surfaces and interfaces of functional materials including catalysts, polymers, semiconductors and metals, targeting a wide range of applications. She holds a PhD in chemistry from the University of New Mexico and also holds a bachelor's and master's degree from the National Technical University of Ukraine.
AVS is an interdisciplinary, professional society that supports networking among academic, industrial, government and consulting professionals involved in a variety of disciplines, including chemistry, physics, biology, mathematics, engineering, business, sales and more, through common interests related to the basic science, technology development and commercialization of materials, interfaces and processing. Organized into technical divisions and technical groups that encompass a range of established and emerging science and technology areas, AVS is comprised of approximately 4,500 members worldwide.