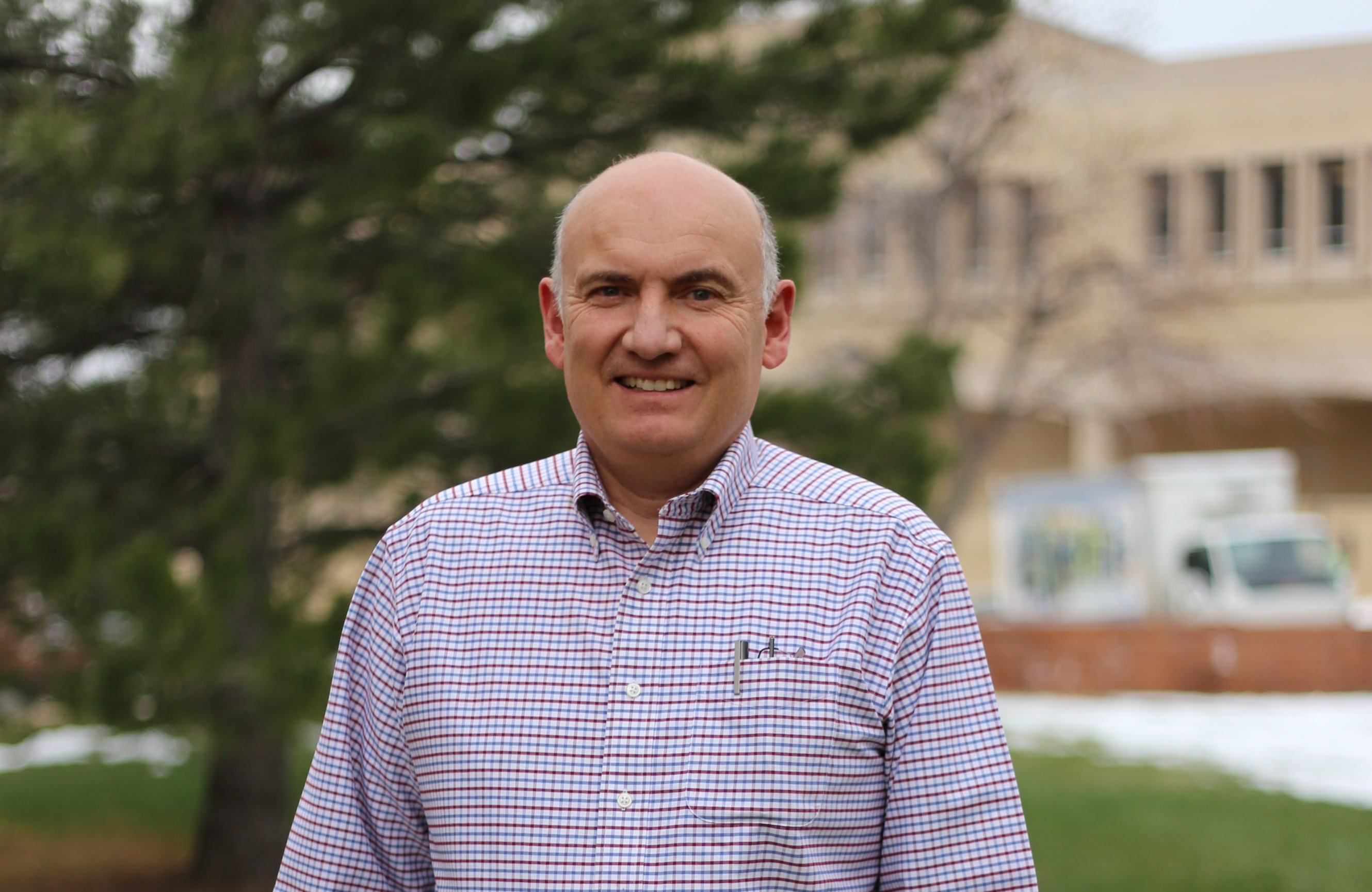 John G. Speer, John Henry Moore Distinguished Professor of Metallurgical and Materials Engineering at Colorado School of Mines, has been elected to the National Academy of Engineering. 
Election to the NAE is among the highest professional distinctions granted to engineers, recognizing those who have made outstanding contributions to "engineering research, practice or education, including, where appropriate, significant contributions to the engineering literature" and to "the pioneering of new and developing fields of technology, making major advancements in traditional fields of engineering or developing/implementing innovative approaches to engineering education."
Speer was cited for his outstanding work on the conception, invention and reduction to practice of quenching and partitioning steel.
The director of the Advanced Steel Processing and Products Research Center (ASPPRC), Speer joined the faculty at Mines in 1997 after 14 years of research and research management in the steel industry. He holds a PhD from Oxford University, U.K., and a BS from Lehigh University. 
Speer's contributions to and leadership in the steel industry was also recognized in 2017, when he was awarded one of the world's top prizes in metallurgy and materials, the Institute of Materials, Minerals and Mining's Bessemer Gold Medal. A distinguished member of the Associate for Iron & Steel Technology (AIST) and a Fellow of ASM International, Speer also serves as past president of the American Institute of Mining, Metallurgical and Petroleum Engineers (AIME).
"Dr. Speer's election to the National Academy is one more indication of his impressive contributions to the steel industry where he has focused his academic career," said Mike Kaufman, vice provost for graduate and research intiatives and dean of energy and materials programs at Mines. "Since joining Mines, he has been a model faculty member, role model and major contributor to the department and to the institution. We are thrilled that he is receiving this prestigious recognition for his pioneering work in developing the quenching and partitioning process, which has had a major impact on the steel industry."
Speer is the seventh Mines faculty member in school history to be elected to the NAE, joining a distinguished group whose membership also includes Hossein Kazemi, Chesebro' Distinguished Chair in Petroleum Engineering; David Matlock, emeritus professor of metallurgical and materials engineering; and Robert J. Weimer, emeritus professor of geology and geological engineering.
Speer will be formally inducted during a ceremony at the NAE annual meeting in October in Washington, D.C. Also in the Class of 2019 is Mines alumnus Harry M. "Red" Conger '77, president and chief operating officer-Americas for Freeport-McMoRan Inc.
A total of 86 new members and 18 foreign members are part of the NAE Class of 2019, bringing the academy's total U.S. membership to 2,297 and foreign membership to 272.