Serena Eley named 2022 Cottrell Scholar
Mines assistant professor is one of 24 teacher-scholars in chemistry, physics and astronomy to receive $100,000 award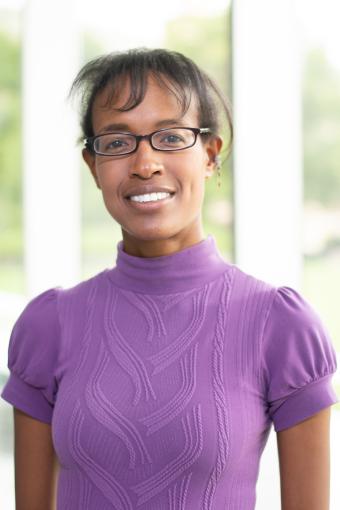 Serena Eley, assistant professor of physics at Colorado School of Mines, has been named a 2022 Cottrell Scholar by the Research Corporation for Science Advancement.
Eley is one of 24 teacher-scholars in chemistry, physics and astronomy to receive the award, which recognizes excellence in research and teaching as well as the recipient's potential to become an academic leader. Each award is $100,000.
A member of Mines' Quantum Engineering faculty, Eley's research focuses on the dynamics of vortices in superconductors and skyrmions, which are nanoscale whirlpools of magnetic moments in magnetic materials. She joined Mines in 2018 and holds a PhD from the University of Illinois Urbana-Champaign and a bachelor's degree from the California Institute of Technology, both in physics.
"Superconducting quantum bits (qubits) are a leading scheme for quantum computation, which may achieve revolutionary computing speeds and unprecedented levels of information security," Eley told RCSA. "Despite recent demonstrations of quantum supremacy, daunting challenges still remain, including lengthening the amount of time that information is retained in qubits by reducing coupling to energy loss mechanisms. Limited knowledge about the microscopic origin of these mechanisms and effects of material defects continue to hinder scalability and reproducibility."
Her Cottrell project will focus on the implementation of a novel approach for identifying the defects responsible for energy loss in these superconducting quantum circuits. She will also be developing a new laboratory course for the Quantum Engineering Program, engaging with Minority Serving Institutions to broaden participation in the quantum revolution and matching students with industry mentors.
"To satisfy the needs of the rapidly growing quantum industry and remain globally competitive, the U.S. must train an increasing number of quantum engineers," Eley told RCSA. "This requires developing specialized quantum engineering training programs. It also requires reaching beyond the existing pipelines and providing equal resources to a broader range of communities."
Eley will meet her fellow Cottrell Scholars in July at the annual Cottrell Scholar Conference to network, exchange ideas and develop collaborative projects with potential impact. As their careers advance, Cottrell Scholars can also compete for additional funding through the Cottrell Plus Awards program.