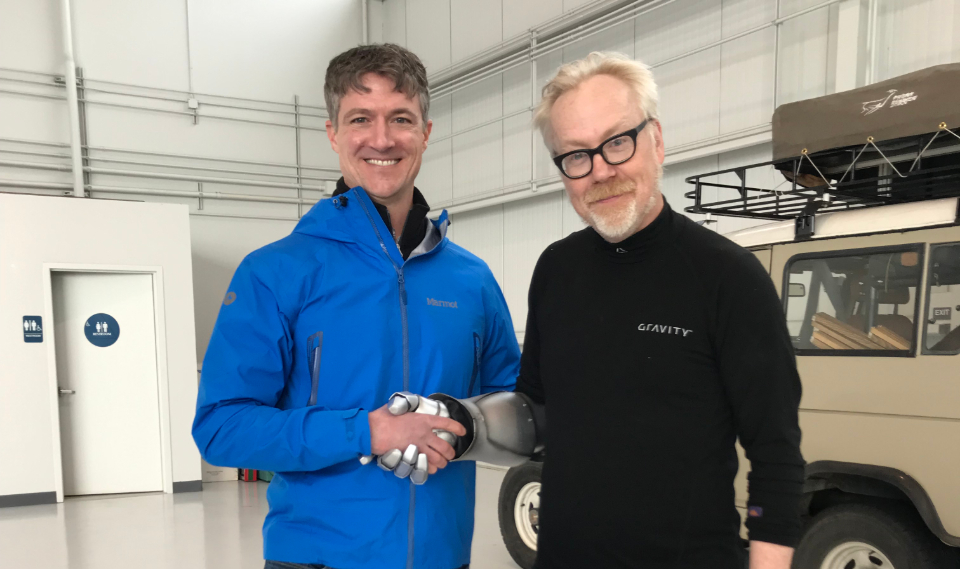 On Friday, June 14, Adam Savage – of MythBusters fame – will premiere his new show, "Savage Builds," on the Discovery Channel. The well-known TV personality, author, self-proclaimed obsessive maker of things" and last year's Homecoming Distinguished Lecturer, will start the show off by building his very own Iron Man suit – with an assist from Mines faculty and students.
 
Savage appeared on The Tim Ferriss Show last month, where he explained (see 1:22:30 mark) how in the season premiere, "I work with the Colorado School of Mines… to make a 3-D printed suit of Iron Man armor out of 3-D printed titanium… and it is mind-blowing."
 
He also clarified… "Mines with an 'n' not 'mimes.'" 
 
Tune in June 14 at 8 p.m. Mountain on the Discovery Channel. In the meantime, check out the video below to get a sneak peak at just what it took to 3-D print the suit.