The Colorado School of Mines Robotics Club is working on a variety of projects, ranging from autonomous vehicle competitions to robotics competitions for NASA.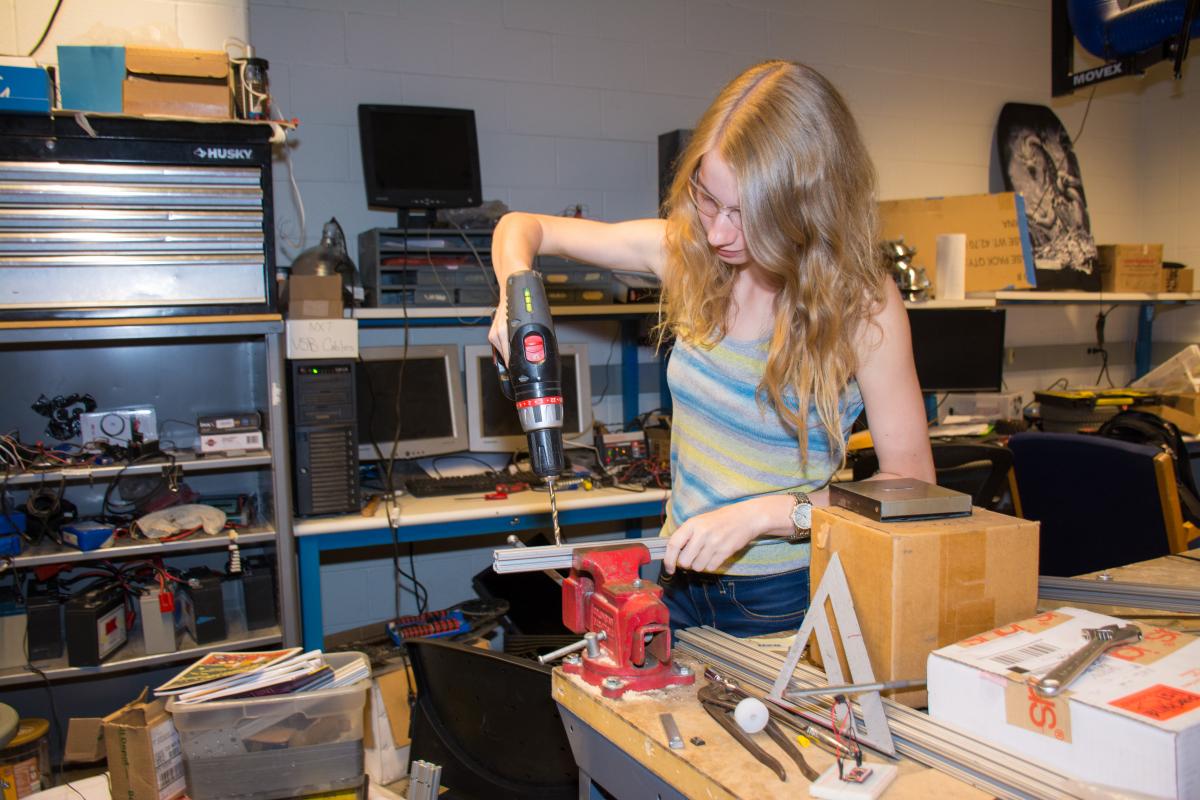 Natalie Kalin is the vice president of Robotics Club and is currently working on the NASA Space Grant Consortium Robotics Challenge.
Natalie Kalin, the vice president of the Robotics Club, is currently working on the NASA Space Grant Consortium Robotics Challenge. Her team aims to construct a robot that can navigate the sand dunes in Colorado, which is considered the closest Mars-like environment on Earth. As one of the team leaders, Kalin explained that the challenge is "more of a team collaborative effort. It's not a first, second, third place competitive event. Ultimately, the goal is to build the best robot we can build and have something that can navigate on Mars."
As treasurer of the Robotics Club, Sevy Swift is currently working on the Power Wheels Race for Sparkfun, a company in Boulder, Colorado that hosts a variety of competitions every year. The Power Wheels competition has participants "take an old battery-powered power wheels and make it the best go-kart you could make it," said Swift. "You get $500 to spend, and then you drive it against other [go-karts]."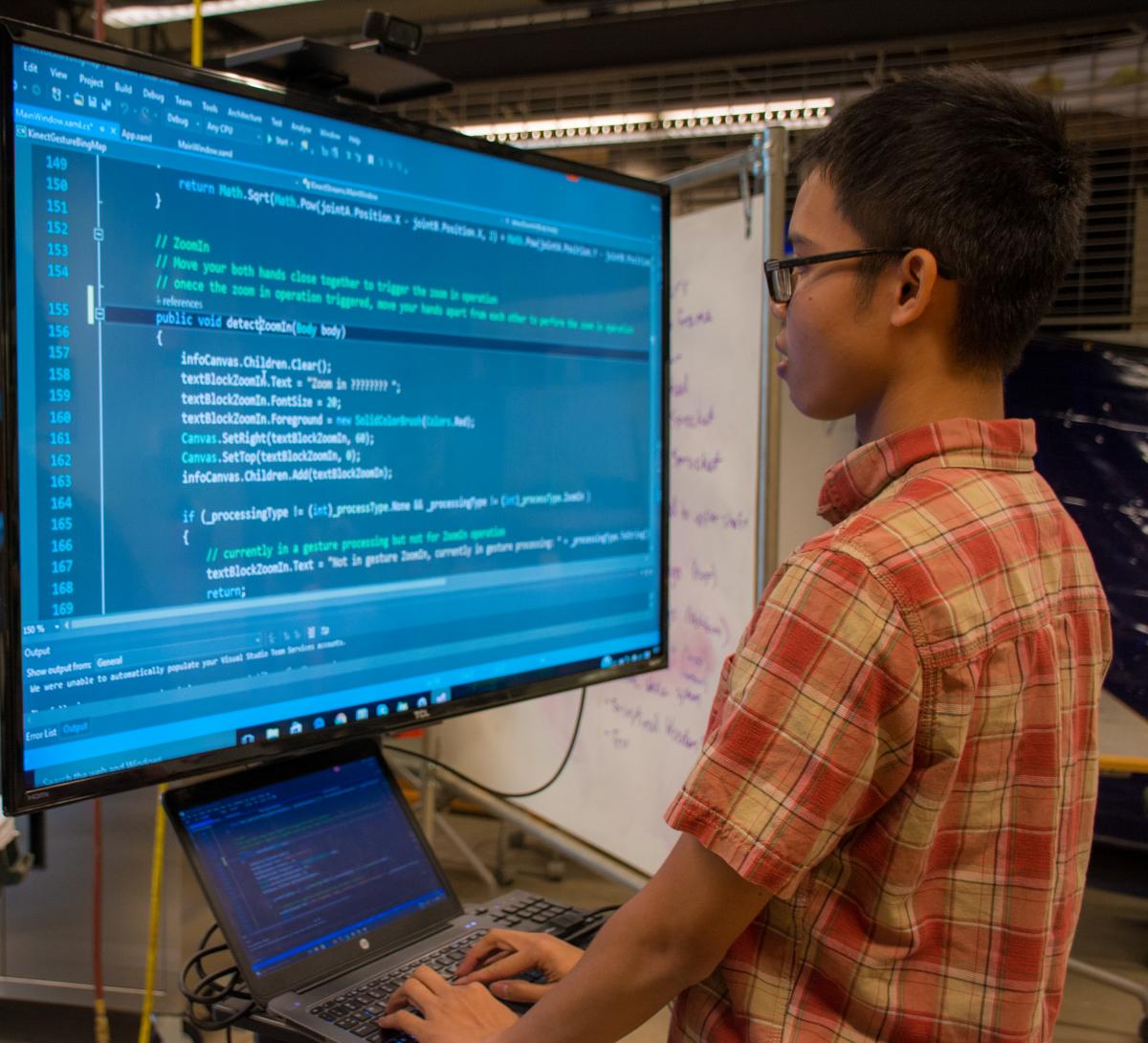 Nhan Tran is president of the Robotics Club and a computer science major, putting his technical skills to the test.
While not a mechanical engineering major like Kalin and Swift, Nhan Tran, president of the Robotics Club, is a still an integral part of the team, using his technical capabilities as a computer science major to support robotics projects. "Blasterbotica is the senior mechanical design team," Kalin explains. Due to Tran's background in software, he has the skills necessary to "help with the computer part of Blasterbotica," she said. Tran proves that you don't have to be a mechanical engineer to be involved in robotics at Mines.
When asked what the team's ultimate goal is for the Robotics Club, the three Mines students looked at each other and smiled. "I would love for us to get on the BattleBots show," Kalin said. "BattleBots," a reality-television program on ABC, features well-designed, homemade robots that battle each other to destruction in a tournament-style format until one champion remains.
"Another goal is to allow Mines students to participate in these projects and learn robotics," said Swift. The 40 members of the Robotics Club are currently working on six different projects and welcoming any new students that want to learn more about robotics. "We want students to become more hands on, more engaged and have this school well-known for robotics," Kalin added.
To support the Robotics Club in all of their current and future endeavors, visit giving.mines.edu/goldmine.
Contact:
Leah Pinkus, Communications Assistant, Colorado School of Mines | 303-273-3088 | lpinkus@mines.edu
Ashley Spurgeon, Editorial Assistant, Mines magazine | 303-273-3959 | aspurgeon@mines.edu