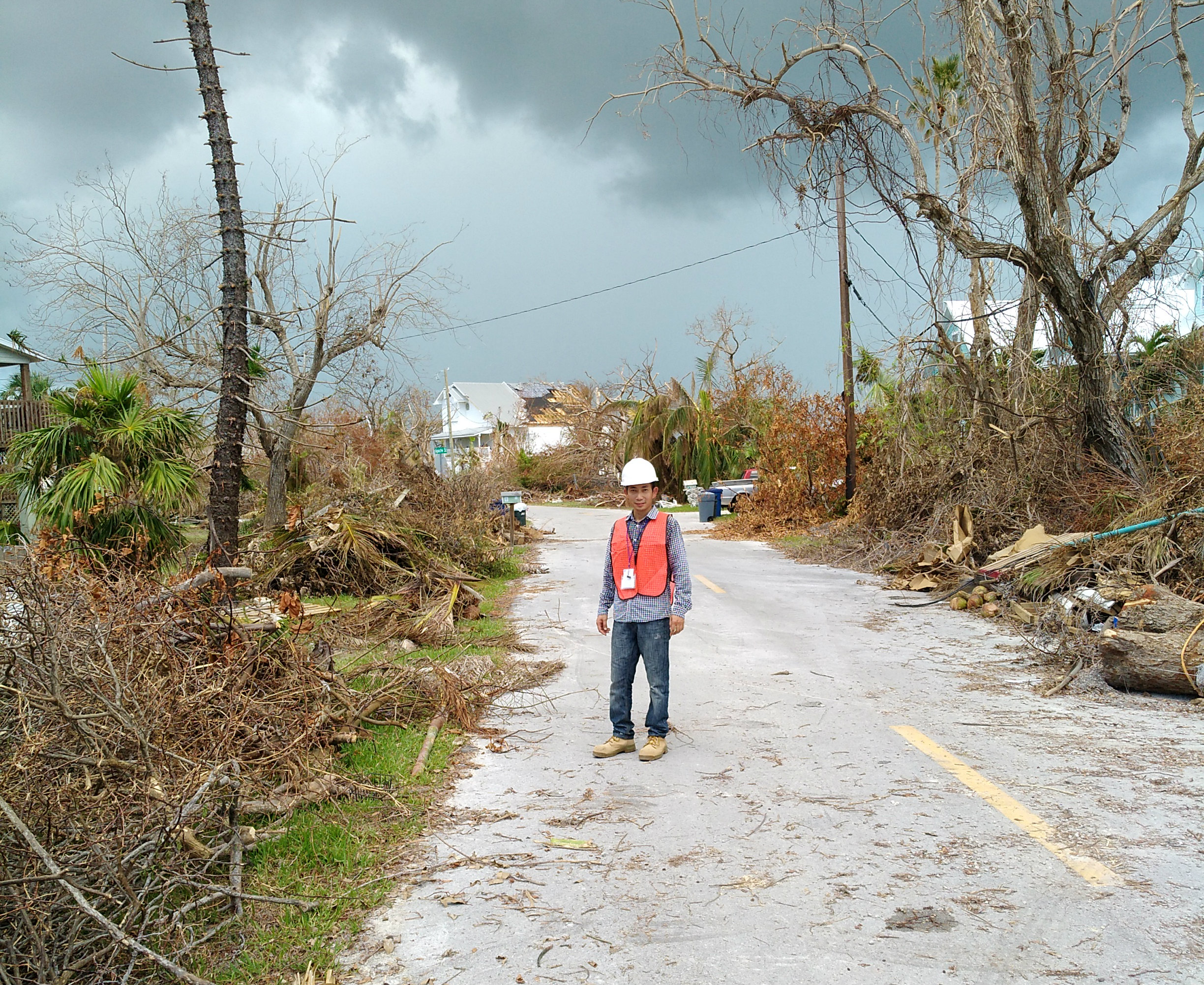 A Colorado School of Mines professor is part of a team of structural engineers on the ground in Florida documenting the damage wrought by Hurricane Irma in hopes of better understanding the effect of natural disasters on the built environment.
Shiling Pei, assistant professor of civil and environmental engineering, spent a weekend in the Florida Keys in late September, collecting data on wind and wave surge damage to buildings. The multi-institution post-disaster rapid response research reconnaissance effort is being led by the University of Notre Dame, with funding from the National Science Foundation. 
 
"The damage is extensive to poorly constructed houses down there from wind and wave surge," Pei said. "It will take months for these regions to recover."
 
Quickly getting researchers on the ground after a storm is of utmost importance when it comes to collecting valuable real-world data on how homes, buildings and other infrastructure fared—much like the food in a refrigerator without power, the information is highly perishable, beginning to disappear as soon as the cleanup begins.
 
The data that Pei and other researchers collect will be used to advance the understanding of hurricane-resistant design and construction practices. A geotagged database will be established and information shared through the Natural Hazards Engineering Research Infrastructure (NHERI) Data Depot.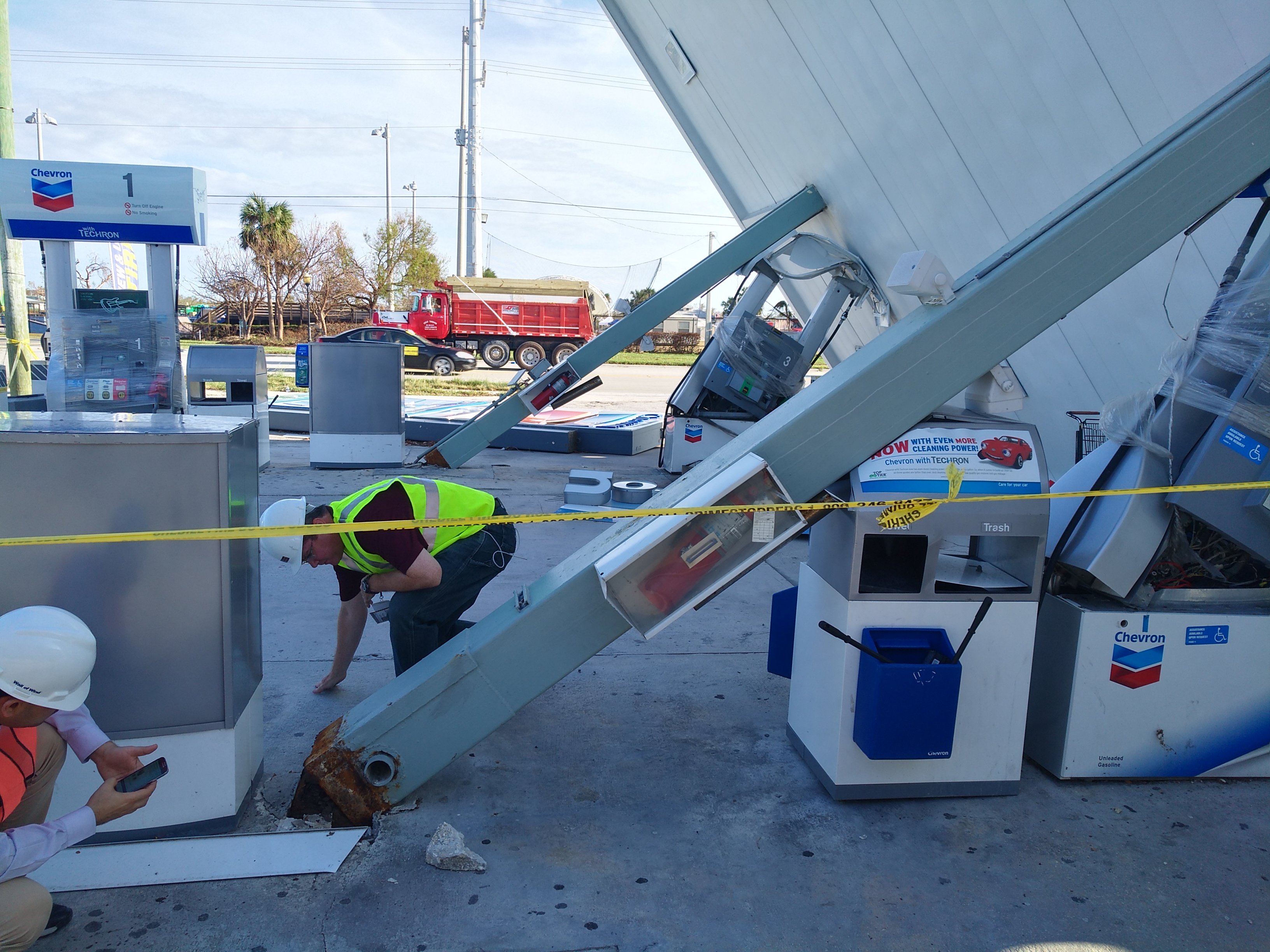 Florida Institute of Technology, Florida International University and University of Florida served as coordinating nodes for the reconnaissance in the state, in collaboration with researchers from Calvin College, Auburn University, University of Miami and the National Institute of Standards and Technology. University of Puerto Rico, Mayaguez, will serve as a regional response center for what are now reconnaissance efforts for hurricanes Irma and Maria on the island of Puerto Rico.  
 
"Reconnaissance brings home why you're an engineer," said principal investigator Tracy Kijewski-Correa, associate professor of civil and environmental engineering and earth sciences at Notre Dame. "You're trying to channel that call to service. We can study math and models, but the human face is different. You look at this house that's blown apart like toothpicks and it reminds you what nature can do. There's a certain awe and respect. Then as engineers, we pivot to 'How can we build better?' "
CONTACT
Emilie Rusch, Public Information Specialist | 303-273-3361 | erusch@mines.edu
Mark Ramirez, Managing Editor | 303-273-3088 | ramirez@mines.edu