Mines welcomes new faculty members for 2020-21 academic year
Colorado School of Mines is proud to welcome 15 faculty members in tenure/tenure-track, teaching and professor of practice roles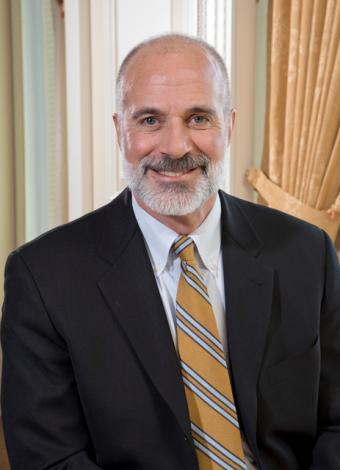 Tim Barbari
Dean of Graduate Studies and Professor, Chemical and Biological Engineering
PhD, University of Texas at Austin
Tim Barbari joined Mines this summer from Boston University, where he served as a professor in the Department of Biomedical Engineering and the Division of Materials Science & Engineering and was previously associate provost for graduate affairs. He is responsible for institution-wide leadership in graduate education and scholarship, including efforts to evaluate, improve and define a distinctive graduate student experience, improve graduate student outcomes, provide leadership in program development and advocacy, and ensure the academic quality of graduate programs. A Colorado native, Barbari earned a bachelor's degree in chemical and petroleum refining engineering from Mines and an MS from the University of California, Berkeley, before working in the oil and gas industry for two years.
Christian Beren
Teaching Assistant Professor, Chemistry
PhD, UCLA
Christian Beren earned his PhD in physical chemistry from UCLA, where he most recently served as an adjunct assistant professor. His research interests focus on the physical principles of viral self-assembly, studying the process using a variety of biochemical assays and physical tools and using self-assembled virus-like particles for therapeutic applications. Beren hopes to use his interdisciplinary research experiences to inspire undergraduate students with diverse interests and seeks to promote hands-on learning opportunities using inquiry-based methods.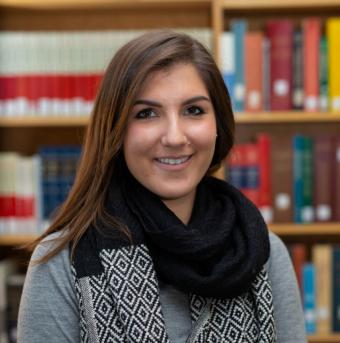 Emily Bongiovanni
Scholarly Communications Librarian, Arthur Lakes Library
Master's in Library and Information Science, University of Denver
As scholarly communications librarian, Emily Bongiovanni supports faculty and students throughout the research life cycle and promotes open science. Her most recent scholarship and research endeavors center around open education resources (OER): she is vice chair of the Colorado Department of Higher Education's OER Council and has received two state grants for developing OER programs at Mines.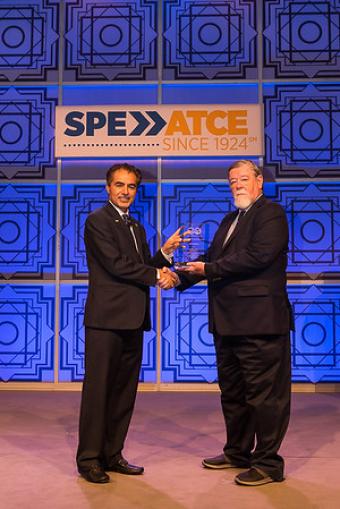 James Crompton
Professor of Practice, Petroleum Engineering
MS, Colorado School of Mines
James Crompton joins Mines as a professor of practice with decades of experience in the oil and gas industry. After earning a bachelor's degree in geophysical engineering and a master's degree in geophysics from Mines, he joined Chevron, where he worked for almost 37 years before retiring in 2013 and establishing a consulting firm. His interests lie in the full spectrum of the information value chain, from data capture, data management, data visualization and data access to modeling and analytics, simulations and serious gaming. He has previously taught an undergraduate course in petroleum data analytics at Mines and has helped develop graduate online courses as well. Crompton also holds an MBA from Our Lady of the Lake University.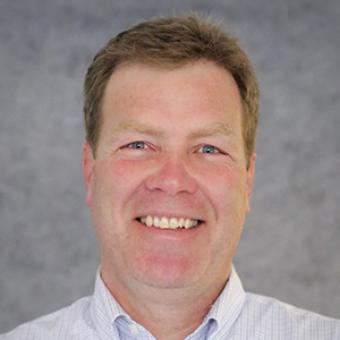 Christopher Dreyer
Professor of Practice, Mechanical Engineering
PhD, University of Colorado at Boulder
Christopher Dreyer first joined Mines in 2000 as a postdoctoral researcher studying microgravity combustion, then transitioned into a research professor position with NASA funding for the development of instruments for space exploration. In 2017, he along with other faculty established Mines' Space Resources Program; he currently teaches three of the program's courses. Dreyer's research interests include the development of space resources and advancement of space exploration of asteroids, the Moon, and Mars. His goals are to advance human space activities for the betterment of civilization.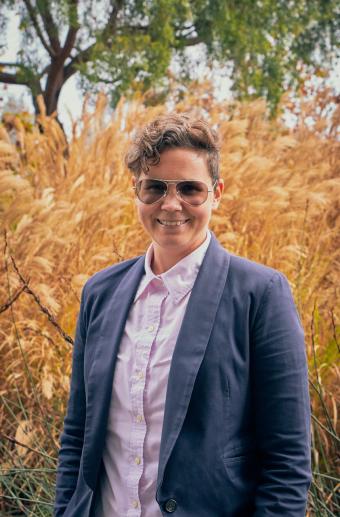 Veronica Eliasson
Associate Professor, Mechanical Engineering
PhD, KTH Royal Institute of Technology
Veronica Eliasson holds an MSc in vehicle engineering and PhD in mechanics from the KTH Royal Institute of Technology in Stockholm, Sweden. She joins Mines from UC San Diego, where she served as associate professor in the Department of Structural Engineering. Her research interests are multidisciplinary and range from shockwave dynamics to fracture mechanics—all explored relying on a strong foundation of experimental mechanics coupled with different types of ultra-high-speed photography techniques. Eliasson is passionate about promoting research experiences for diverse groups of high school students, undergraduate students and graduate students through participation in laboratory experiments. She has a joint appointment in the Mining Engineering Department.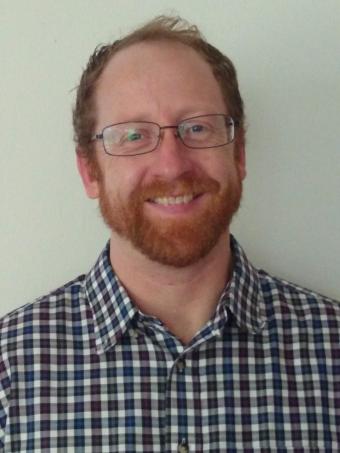 Stephen Geer
Teaching Assistant Professor, Mechanical Engineering
PhD, Colorado School of Mines
A Front Range native, Stephen Geer earned his bachelor's, master's and doctoral degrees from Mines. After a stint as a postdoctoral research at the University of Arkansas, Geer has been teaching undergraduate-level courses in Mines' Mechanical Engineering Department since 2017. He enjoys teaching dynamics and introduction to finite element analysis and his research interests include discrete element method and anisotropic geomaterials.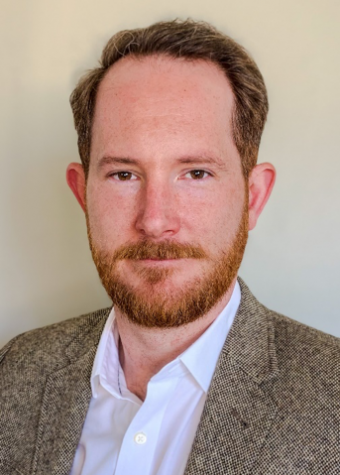 Jonah Klemm-Toole
Assistant Professor, Metallurgical and Materials Engineering
PhD, Colorado School of Mines
Jonah Klemm-Toole earned his PhD from Mines conducting his research in the Advanced Steel Processing and Products Research Center. He then worked as a postdoctoral fellow in the Center for Advanced Non-Ferrous Structural Alloys, also at Mines. His research interests include alloy design and the relationships between processing, microstructure and mechanical properties. Klemm-Toole worked as a welder through high school and college and enjoys teaching mechanical properties of materials and physical metallurgy of welding and additive manufacturing.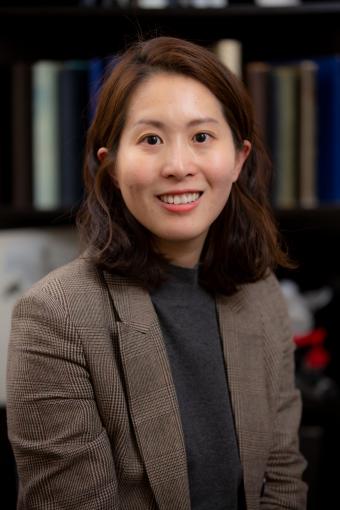 Stephanie Kwon
Assistant Professor, Chemical and Biological Engineering
PhD, Northwestern University
Stephanie Kwon's research centers on heterogeneous catalysis, understanding surface reactions in a molecular-level with an ultimate goal of designing catalysts with higher energy and atomic efficiency. She joined Mines in Spring 2020 after working as a postdoctoral fellow at the University of California, Berkeley. Her work there focused on understanding O2 activation routes on metal oxides that are essential for oxidation catalysis, including oxidative dehydrogenation of alkanes, alkenes and alkanols. Kwon's PhD work focused on understanding the nature of active oxygen species during selective oxidation catalysis.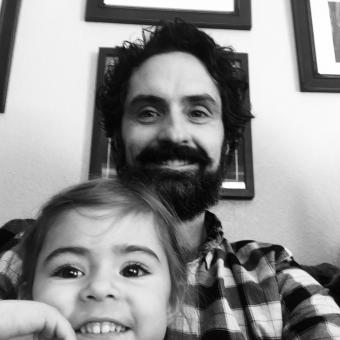 Justin Latici
Teaching Associate Professor, Humanities, Arts and Social Sciences
MFA, University of Iowa
Justin Latici's teaching and research interests lie with the intersection of science and the humanities, writing center pedagogy, and developing unique STEAM curricula. He has taught at Mines as an adjunct professor since 2011, focused primarily on first- and second-year experience, and has also worked extensively across several departments to improve writing instruction in the science classroom. Most recently, his focus has shifted to building and delivering signature experience in the University Honors and Scholars Program. He is part of the teaching team for IDEAS, a yearlong course that bridges writing, design and the humanities, and has coordinated the McBride practicum program for the past two years.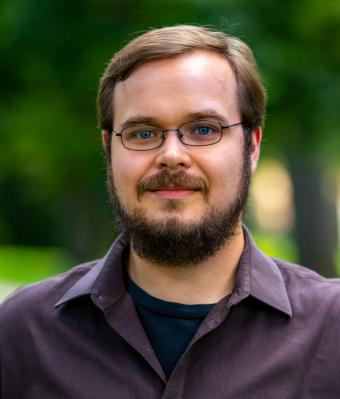 Jonathan Miorelli
Teaching Assistant Professor, Chemistry
PhD, Colorado School of Mines
Jonathan Miorelli rejoins the Mines faculty after serving as a visiting teaching assistant professor the previous academic year. In the field of chemical theory, he is interested in how the structure and evolution of a molecule's or material's electron density gives rise to its observed reactivity. In the field of chemical education, he explores ways to implement and assess the use of computational chemistry in the classroom.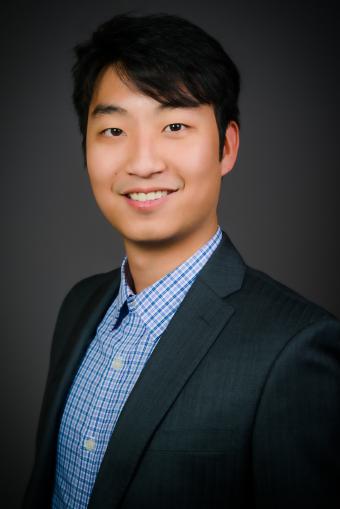 Alex Pak
Assistant Professor, Chemical and Biological Engineering
PhD, University of Texas at Austin
Alex Pak is a computational molecular scientist with broad interests spanning energy, sustainability and health care. For his PhD, he investigated carbon nanomaterial and ionic liquid interfaces from a joint quantum/classical mechanics perspective and established fundamental principles that aided the development of advanced energy storage technologies. He joins Mines from the University of Chicago, where his postdoctoral training involved the study of viral biophysics. He developed and applied coarse-graining methodologies to investigate viral self-assembly during replication, and posited new directions for therapeutic design. Pak aims to study new classes of adaptive and responsive molecular assemblies that will change our perspectives on materials design and benefit society through materials innovations.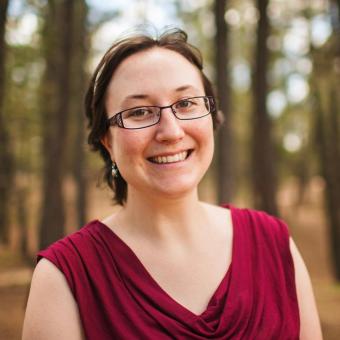 Chelsea Panos
Teaching Assistant Professor, Civil and Environmental Engineering
PhD, Colorado School of Mines
Chelsea Panos holds a bachelor's degree in environmental engineering and master's and doctoral degrees in hydrology from Mines. Her dissertation, completed under Professor Terri Hogue, investigates how growing urban populations impact stormwater runoff through infill development. Her doctorate work was funded by an NSF Graduate Research Fellowship and the NSF Engineering Research Center for Re-inventing the Nation's Urban Water Infrastructure (ReNUWIt). Panos is passionate about teaching and interested in pedagogical research including engineering education and experiential learning; she is committed to diversity, inclusion, and access initiatives and has served on multiple DI&A committees.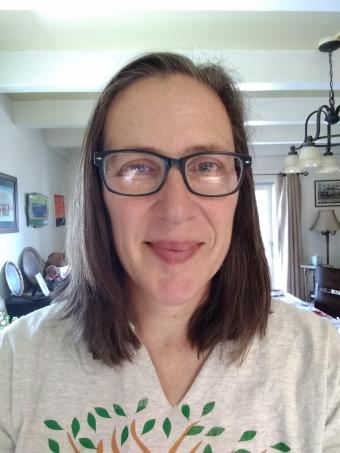 Amelia Read
Teaching Assistant Professor, Computer Science
MS, Stanford University
Amelia Read returns to Colorado to join Mines, having earned her undergraduate degree from CU Boulder. She joins the university after five years teaching computer information systems and computer science courses at Olympic College. During that time, she also spent two and a half years as an instructor in the cybersecurity program at Western Washington University. For her master's degree, she specialized in database systems; as a software engineering, she has worked for Digital, HP, Sybase, IBM and the startup Cloudscape. Read's work has focused on database systems internals, specializing in query compilation, optimization, and processing. Her most exciting project was at Cloudscape, an all-Java object-relation database system with replication support.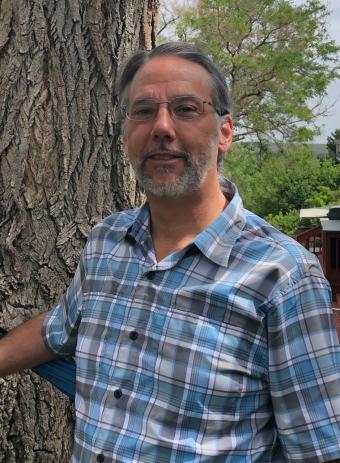 Phil Romig
Professor of Practice, Computer Science
PhD, University of Nebraska
Phil Romig joined Mines in 1999 as an adjunct faculty member teaching operating systems, programming and discrete mathematics after earning his PhD in computer science. His doctoral research focused on the application of machine learning techniques to improve the performance of distributed systems used for image understanding. He joined the university's Information and Technology Solutions staff in spring 2001 and over the last 19 years has held various positions, including director of infrastructure, interim chief information officer and his current title of chief information security officer. In that time, he has taught at least one computer science course each year.