GOLDEN, CO, June 6, 2016 — Hydrology post-doctoral researcher Jennifer Jefferson received the American Academy of Environmental Engineers and Scientists (AAEES) 2016 Innovyze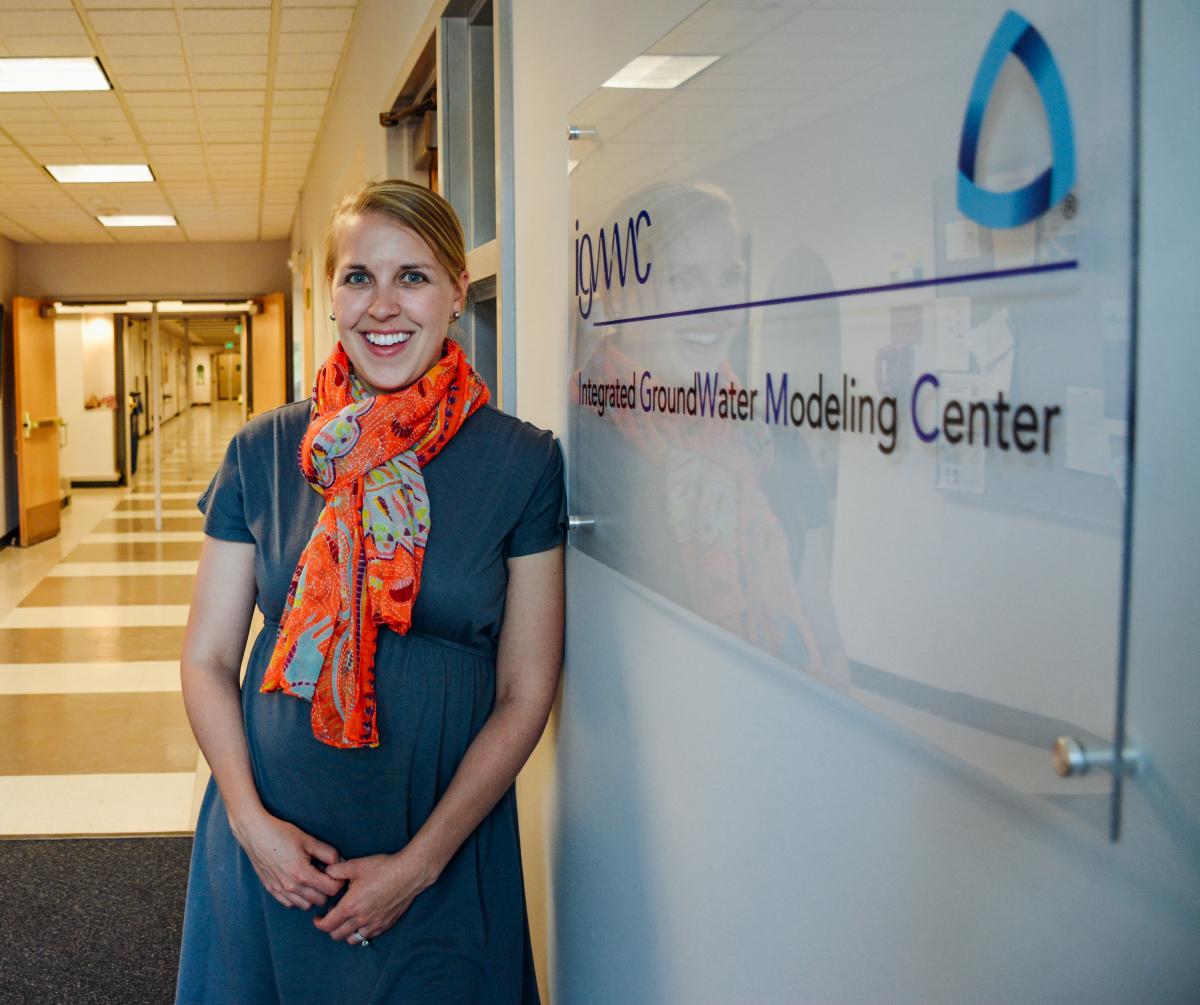 Excellence in Computational Hydraulics/Hydrology Award. Jefferson was recently part of the Hydrologic Sciences and Engineering program and graduated in May with her PhD in hydrology. She continues to work with Reed Maxwell, director of the Integrated GroundWater Modeling Center, to examine the sensitivity of transpiration and evaporation estimates from an integrated hydrologic model. Being able to quantify the sensitivity of model outputs to structure and input value decisions is beneficial to understanding how a model behaves and how it responds to changes.
"The most exciting part of this research was being able to work on a problem that contained several aspects—science, math and computer models," Jefferson said.
The AAEES award recognizes a student whose research contributes to the knowledge pool in the area of Computational Hydraulics and Hydrology. Selection is based on original, innovative research of publishable quality and other factors.
During her Mines career, Jefferson has served as president of the Hydrologic Science and Engineering Club at Mines. She is a member of the American Geophysical Union and American Society of Civil Engineers. 
"Graduate school at Mines has allowed me to combine the planning and execution skills that are integral to being a construction project manager and the problem solving skills required to design water resources infrastructure as a civil engineer," Jefferson said. "My research in hydrology has exposed me to water resources and hydrology at a much deeper level—from an intellectual standpoint—and also built upon my teamwork and collaboration skills."
Contact:
Kathleen Morton, Digital Media and Communications Manager, Colorado School of Mines | 303-273-3088 | kmorton@mines.edu
Jake Kupiec, Executive Director of Communications and Marketing, Colorado School of Mines | 303-273-3067 | kupiec@mines.edu