Mines proudly welcomes 28 new faculty members
Colorado School of Mines is proud to announce 28 new faculty members for the 2019-20 academic year.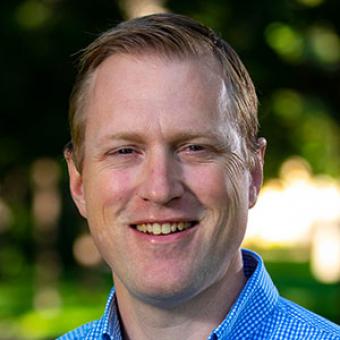 Peter H. Aaen
Professor and Department Head, Electrical Engineering
PhD, Arizona State University
Peter H. Aaen joins Mines from the University of Surrey (UK), where he was a reader (full professor) of microwave semiconductor device modeling. He also served as director of the Nonlinear Microwave Measurement and Modeling Laboratory and the National Physical Laboratory. He holds a BASc in engineering science and an MASc in electrical engineering from the University of Toronto and a PhD in electrical engineering from Arizona State University. Previously, he worked for Freescale Semiconductor and Motorola. Aaen is a member of the Microwave Theory and Techniques and Electron Device societies, executive committee member and vice president of the Automatic RF Techniques Group, and has served the chair of the IEEE Technical Committee (MTT-1) on Computer-Aided Design.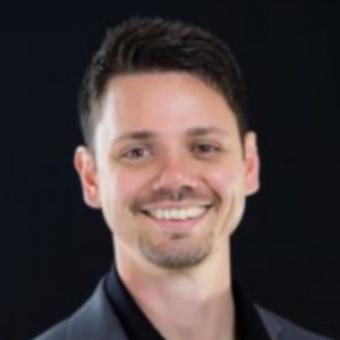 Daniel Adams
Assistant Professor, Physics
PhD, Colorado School of Mines
Daniel Adams received his PhD from Colorado School of Mines under the supervision of Physics Professor Charles Durfee, specializing in ultrafast spatiotemporal dynamics. His interests range from perturbative nonlinear optics and high harmonic generation to phase retrieval with applications in coherent diffraction imaging. Adams is the recipient of an early career award through the U.S. Air Force in the area of high dimensional metrologies for plasma imaging and investigation of filamentation.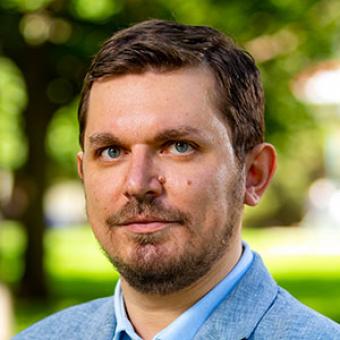 Mehmet E. Belviranli
Assistant Professor, Computer Science
PhD, University of California, Riverside
Mehmet E. Belviranli received his PhD in computer science from University of California, Riverside in 2016. He continued his research and mentoring activities at Oak Ridge National Laboratory as staff computer scientist prior to joining Mines. His main research interests focus on increasing resource utilization in heterogeneous systems. He has developed runtime systems, scheduling algorithms, analytical models, extended memory spaces, programming abstractions and OS- and architecture-level support to make heterogeneous computing more efficient. His work has been published in major HPC- and architecture-related conferences, including MICRO, PPoPP, SC, ICS, PACT and DATE.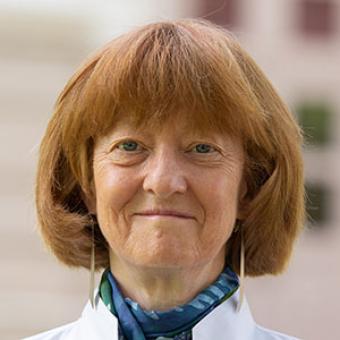 Wendy A. Bohrson
Professor and Department Head, Geology and Geological Engineering
PhD, University of California, Los Angeles
Wendy Bohrson studies how magma changes chemically and physically at it ascends through and is stored in the Earth's crust, and her focus is mostly on young volcanoes. She and her students conduct field work and use numerous analytical methods to characterize minerals and whole-rocks, and she also develops and uses computational models that simulate the processes that change the chemistry of magmas. Bohrson received her undergraduate degrees in biology and geology from Stanford University and her PhD from UCLA. She joins Mines from Central Washington University, where she served as faculty from 1998 to 2019. She is a fellow of the Geological Society of America and the Mineralogical Society of America, and was the recipient of the 2016 Research Mentor Award, Geosciences Division, Council on Undergraduate Research.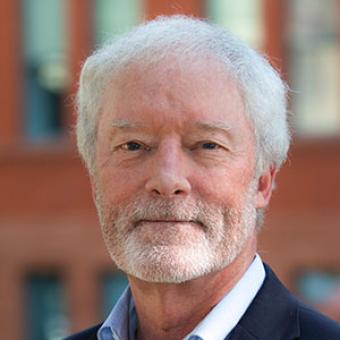 David (Cully) Culbreth
Professor of Practice, Economics and Business
BA and BS, Lehigh University
David Culbreth has more than 35 years of experience in software and information technology and is passionate about driving growth in technology and consulting service businesses. Culbreth is on the board of directors of The Root Group, a technology reseller and consulting firm in Boulder. He has held positions at VMWare, CSG Systems, Information Industries, Forsythe Solutions and GE/Access Graphics, now Avnet. Culbreth has served as a lecturer at CU Boulder's Leeds School of Business since 2012, teaching business minor capstone and operations and information management classes. He will focus on the Engineering and Technology Management master's program at Mines. He has served as chairman of the board of the National Pain Foundation for four years and holds a BS in engineering and a BA in applied science from Lehigh University.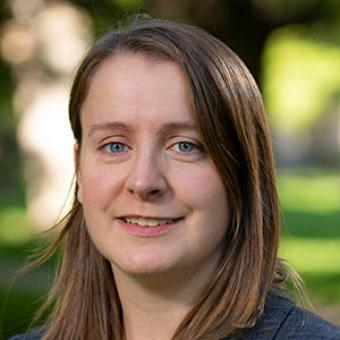 Nikki Farnsworth
Assistant Professor, Chemical and Biological Engineering
PhD, University of Colorado Boulder
Nikki Farnsworth's research centers on the development of novel biomaterials to investigate cellular interactions with their environment and develop therapies for life-threatening diseases. Her research primarily focuses on type 1 diabetes, with the goal of understanding the role of extracellular matrix interactions in the onset and progression of type 1 diabetes and developing targeted therapies that prevent or delay disease onset. Farnsworth holds a BS from Rensselaer Polytechnic Institute and a MS and PhD from the University of Colorado Boulder. She completed her postdoctoral training at the University of Colorado Anschutz Medical Campus.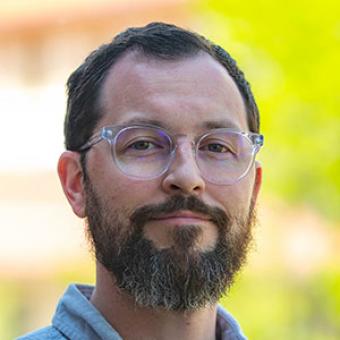 Patrick Farrell
Assistant Librarian, Systems Architecture and Web Services, Arthur Lakes Library
MS LIS, University of Illinois Urbana-Champaign
Patrick Farrell joins the faculty at Mines after more than a decade working in public libraries, where he has worked primarily in web and digital services with an emphasis on applying human-centered design principles to the development of services and the implementation of systems. He holds a MS in library and information science from the University of Illinois Urbana-Champaign. Prior to becoming a librarian, Farrell completed a master's degree in English at Temple University, where his research in new media and material culture laid the groundwork for a focus on digital libraries and metadata schemas at University of Illinois. He has taught undergraduate literature and composition courses, guest-lectured at the Syracuse University iSchool and presented nationally on a range of topics related to the digital user experience.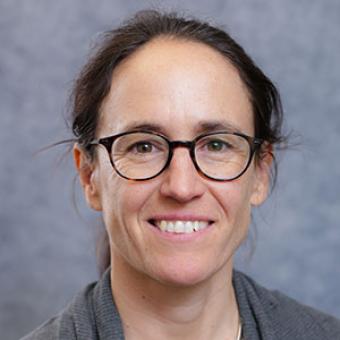 Dorit Hammerling
Associate Professor, Applied Mathematics and Statistics
PhD, University of Michigan
Dorit Hammerling received a Dipl. Ing. (combined BS and MS) from the Universität fuer Bodenkultur (University of Natural Resources and Life Sciences) in Vienna, Austria, in 2000. She subsequently worked for Holcim, then the world's largest cement manufacturing company, as an automation engineer and senior quality specialist. She then obtained an MA and NASA-funded PhD in statistics and engineering from the University of Michigan, followed by a postdoctoral fellowship at the Statistical Applied Mathematical Sciences Institute. Hammerling then joined the National Center for Atmospheric Research, where she led the statistics group within the Institute for Mathematics Applied to the Geosciences before moving to the machine learning division. She received the Early Investigator Award from the American Statistical Association, Section on Statistics and the Environment, in 2018.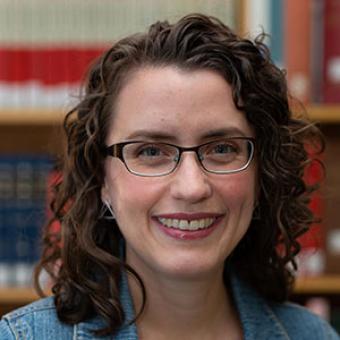 Amy Hitchner
Assistant Librarian, Metadata Initiatives, Arthur Lakes Library
MLIS, University of Denver
As the metadata initiatives librarian, Amy Hitchner will work to enable resource discovery and access for faculty and student researchers and position the library to take advantage of exciting new possibilities in library metadata such as linked data and the semantic web. She earned bachelor's and master's degrees in music from Washington State University, then returned to school several years later to earn a master's degree in library and information science from the University of Denver. She worked for Boulder Valley School District as the lead cataloger and technical services librarian, then for the Colorado State Library as the statewide collaborative programming coordinator. One program Hitchner was particularly proud to be involved with was the Plains to Peaks Collective, a service hub that aggregates and shares unique digital collections from Colorado and Wyoming with the Digital Public Library of America.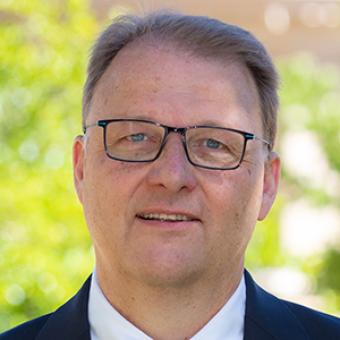 Richard C. Holz
Provost; Professor, Chemistry
PhD, Pennsylvania State University
Richard Holz joins Mines from Marquette University, where he served as dean of the Helen Way Klingler College of Arts and Sciences and was a member of the chemistry faculty. Prior to that, he worked at Loyola University Chicago, where he served as department chair and professor of chemistry, then associate dean for the College of Arts and Sciences. Holz holds a BS from Bemidji State University, an MS from the University of Minnesota-Duluth and a PhD from Pennsylvania State University, all in chemistry. He is a bioinorganic chemist interested in structure/function studies of metalloenzymes. He has published more than 100 research articles and his research program is currently funded by the National Science Foundation.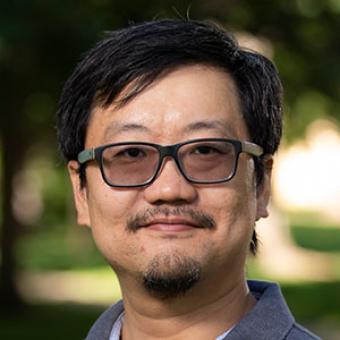 Ge Jin
Assistant Professor, Geophysics
PhD, Columbia University
Before joining Mines, Ge Jin worked as a senior geophysicist in subsurface technology at ConocoPhillips for five years. His research at the company focused on fiber-optic sensing data interpretation. He developed a series of applications that utilize distributed acoustic sensing (DAS) signals in the low-frequency band to characterize unconventional reservoirs. Jin obtained his PhD in geophysics from Columbia University; his work focused on surface-wave imaging at continental scale. He holds dual BS degrees in geophysics and computer science from Peking University in China.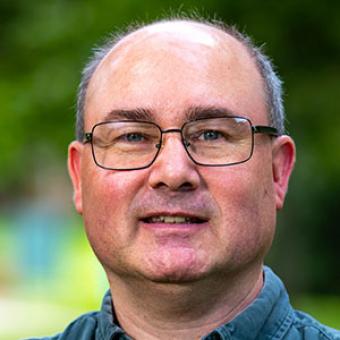 Joseph Kraus
Associate Librarian, Reference, Arthur Lakes Library
MLIS, University of Maryland, College Park
Joseph Kraus has been interested in science and engineering libraries since he started working at the circulation desk of the Beloit College library as a work-study student. After graduating with a BS in physics in 1989, he found a life-long interest in astronomy and worked at a small telescope manufacturing company. After completing his MLIS from the University of Maryland, he joined George Mason University as the engineering librarian, then became the science and engineering librarian at the University of Denver from 1998 to 2016. Kraus is active in the Physics-Astronomy-Mathematics and the Sci-Tech divisions of the Special Libraries Association. In 2010, he convened a STEM-focused library organization called STELLA, which continues to meet biennially. He was an editor of the journal Collaborative Librarianship for eight years, and is a founding and current editor of the Journal of Creative Library Practice. He has written articles and presented on topics such as library unconferences, collection development, citation analysis and metrics and social media use in scholarly communication.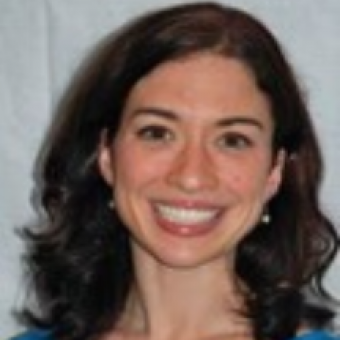 Leslie Lamberson
Associate Professor, Mechanical Engineering
PhD, California Institute of Technology
Leslie Lamberson comes to Mines from Drexel University, where she was the P.C. Chou Assistant Professor in Mechanical Engineering and Mechanics and held an affiliated appointment in the Materials Science and Engineering Department. Her expertise lies in applied extreme mechanics of materials, with a particular emphasis on fracture and damage of materials under high rate loading. Lamberson holds a BS in aerospace engineering from the University of Michigan, an MS in aerospace engineering from Georgia Institute of Technology and a PhD in aeronautics from the California Institute of Technology, where she studied hypervelocity impact damage as a NASA aeronautics scholar and NSF graduate research fellow. She was a postdoctoral research scholar at Johns Hopkins, a NASA Glenn faculty fellow with Lockheed Martin and recipient of a Young Investigator Award from the Office of Naval Research and an NSF CAREER Award. A former professional ballet dancer, Lamberson enjoys teaching group fitness and is certified as an instructor by the American Council on Exercise.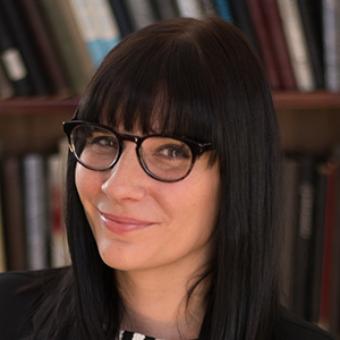 Shannon Davies Mancus
Teaching Associate Professor, Humanities, Arts and Social Sciences
PhD, George Washington University
Shannon Davies Mancus, former Hennebach Visiting Professor of Environmental Humanities, joins Mines as an associate teaching professor and coordinator of the Nature and Human Values program. Her work can be found in publications such as Performing Ethos, The Cambridge History of Science Fiction, and the Bloomsbury Handbook of Twenty-first Century Feminist Theory. Her manuscript project, Appealing to Better Natures: Genre and the Politics of Performance in the Modern American Environmental Movement, focuses on the ways in which genre functions as a performative framework for environmentalist narratives. She is one of the current heads of the ecomedia working group for the Association of the Study of Literature and the Environment, as well as the digital humanities liaison for the Environment and Culture Caucus of the American Studies Association and a faculty affiliate at the Center for Science and Technology Policy Research at CU Boulder. Her work focuses on the political performativity of environmentalist media in visual and popular culture.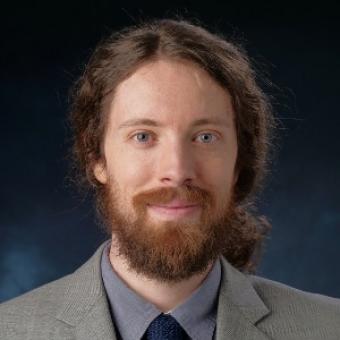 Jedidiah McClurg
Assistant Professor, Computer Science
PhD, University of Colorado Boulder
Jedidiah (Jed) McClurg joins Mines from the University of New Mexico, where he was an assistant professor of computer science. He earned his PhD from CU Boulder in 2018 and is working on research in synthesis and verification of software-defined network (SDN) programs, but has broad interest in programming languages, formal methods and networking. His overall goal is to develop tools and techniques to help programmers write better code. His work has appeared in top conferences such as PLDI and CAV, and he received an Outstanding Research Award (2017) and an Outstanding Teaching Assistant Award (2013) from the CU Boulder Computer Science Department. He is also the recipient of an NSF CRII award.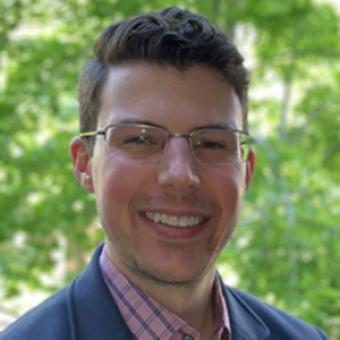 C. Michael McGuirk
Assistant Professor, Chemistry
PhD, Northwestern University
C. Michael McGuirk earned a bachelor's degree in chemistry from the University of Minnesota, graduating summa cum laude. After a year as an intern at Ecolab Inc., he pursued a PhD at Northwestern University, where he focused on the design and synthesis of stimuli-responsive coordination complexes for regulated catalysis. McGuirk then joined Jeffrey Long's group at the University of California, Berkeley, as a Philomathia postdoctoral fellow. His work there focused on the design, discovery and characterization of non-classic gas adsorption in metal-organic frameworks.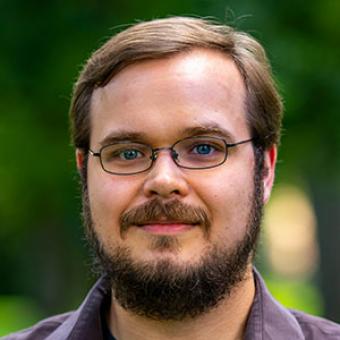 Jonathan Miorelli
Visiting Teaching Assistant Professor, Chemistry
PhD, Colorado School of Mines
Jonathan Miorelli joins the Mines faculty as a visiting teaching assistant professor this fall. His research interests are twofold. In the field of chemical theory, he is interested in how the structure and evolution of a molecule's or material's electron density gives rise to its observed reactivity. In the field of chemical education, he explores ways to implement and assess the use of computational chemistry in the classroom. Outside of the classroom, Miorelli enjoys creating visual art pieces such as drawings and the occasional painting.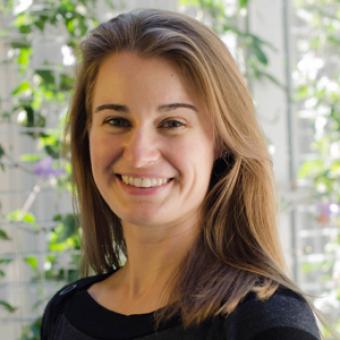 Christine Morrison
Assistant Professor, Chemistry
PhD, California Institute of Technology
Christine Morrison received her BS in chemistry from the University of Michigan in 2010 and was a Fulbright Scholar the following year at the Karlsruhe Institute of Technology in Germany. She earned her PhD in chemistry from the California Institute of Technology in 2017, where she held a National Science Foundation Graduate Research Fellowship. She then served as a University of California President's and NIH Ruth L. Kirschstein postdoctoral fellow at the University of California, San Diego. Her research interests include bioinorganic and materials chemistry.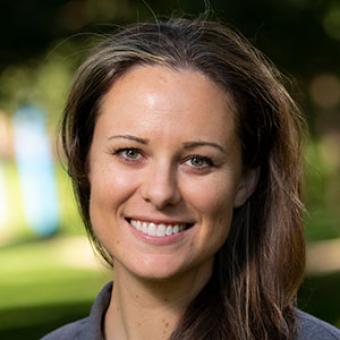 Kelly Rickey
Teaching Assistant Professor, Mechanical Engineering
PhD, Purdue University
Kelly Rickey earned her PhD in mechanical engineering from Purdue University and she holds a BS in mechanical engineering from Columbia University. In graduate school, she studied heat transfer at the nanoscale level with a focus on photovoltaics and thermoelectric materials. She has also worked on metrology and electronic packaging projects for NASA. Rickey is passionate about teaching and problem-solving, and looks forward to helping students become stronger engineers throughout their studies at Mines.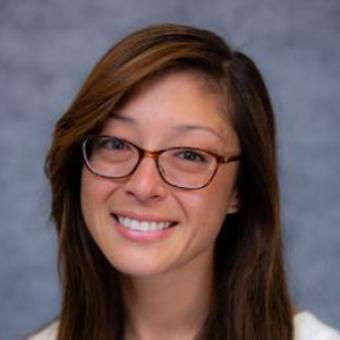 Danica Roth
Assistant Professor, Geology and Geological Engineering
PhD, University of California, Santa Cruz
Danica Roth is a process geomorphologist with interdisciplinary research interests and a quantitative background in physics and astrophysics, putting her in a unique position to connect geomorphology and geophysics or geophysical techniques in pursuit of her primary research interests, which involve the coupling of Earth surface processes with climate, biology and anthropogenic influences. While earning her PhD from the University of California, Santa Cruz, Roth advanced the new and growing field of environmental seismology by developing the use of seismometers for studying sediment transport in rivers. As an NSF postdoctoral fellow at the University of Oregon, she worked to quantify the effects of topographic roughness (e.g., vegetation or its removal due to wildfire) on the physics and statistics of long distance or "nonlocal" particle motion. In addition to her research, Roth is deeply committed to increasing diversity and inclusion in STEM fields.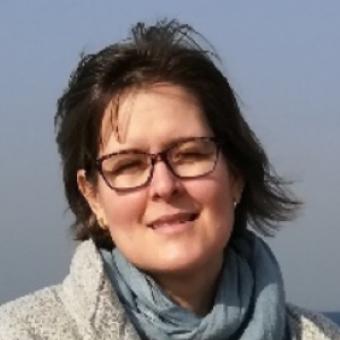 Jennifer K. Ryan
Associate Professor, Applied Mathematics and Statistics
PhD, Brown University
Jennifer K. Ryan specializes in designing and developing better techniques for simulating real-world phenomena. She investigates and exploits the underlying mathematical theory, not only to improve the method itself, but also to build faster algorithms. The techniques that she develops can be exploited for use in imaging, data extraction, detection of discontinuous phenomenon, visualization of fluids, and more.  Her work has been funded by both the European Commission and the U.S. Air Force Office of Scientific Research. She has held fellowships from NASA, Oak Ridge National Lab and DAAD. Ryan holds a PhD from Brown University. She serves as an editorial board member for the Journal of Scientific Computing, Communications on Applied Mathematics and Computation and is a member of the steering committee for Women In Numerical Analysis and Scientific Computing.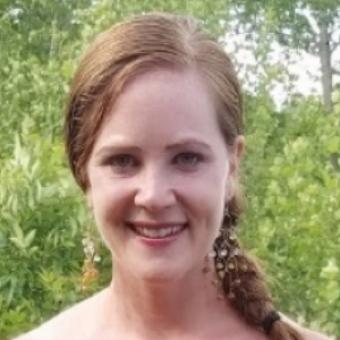 Chelsea Salinas
Teaching Associate Professor, Engineering, Design and Society
PhD, University of Colorado Boulder
Chelsea Salinas focuses on teaching design thinking strategies at both the freshman and senior level and is excited about improving the lives of individuals with both physical and mental disabilities through the development of devices via student projects. She earned her doctorate in chemical engineering from CU Boulder and, over the past 10 years in higher education, has honed her teaching strategy and created a classroom environment that encourages student success. Passionate about creating an engaging classroom, Salinas has used active learning techniques to propel her students in top programs at the University of Pennsylvania and Duke University before coming to Mines.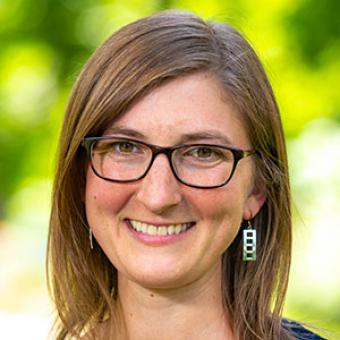 Lauren Shumaker
Teaching Assistant Professor, Engineering, Design and Society
Assistant Director, Thorson First-Year Honors Program
PhD, Stanford University
Lauren Shumaker joins Mines as the first dedicated faculty hire for the University Honors and Scholars Program, where she will serve as a teaching assistant professor and assistant director of the Thorson First-Year Honors Program in partnership with the Engineering, Design and Society Division. She came to Mines in 2016 as a postdoctoral researcher in the Geology and Geological Engineering Department, shortly after completing her PhD in deep marine sedimentary geology at Stanford University. She taught in the Thorson program last year as an adjunct professor, and has also taught Earth sciences, technical writing, and verbal and visual communication skills in a variety of courses and seminars at Mines. In addition to her teaching and administrative roles, Lauren will leverage her research expertise to analyze experimental pedagogies in diverse classroom environments, collaborating within and beyond the Mines community.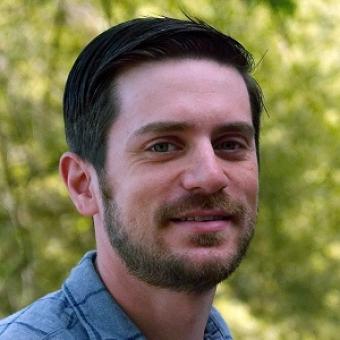 Matthew Siegfried
Assistant Professor, Geophysics
PhD, University of California, San Diego
Matthew Siegfried is a glaciologist who uses satellite remote sensing techniques in combination with field-based and airborne geophysical methods to understand the physical processes of Earth's glaciers and ice sheets. He runs the Mines Glaciology Laboratory, where the team collects and synthesizes ground-, air- and space-based datasets in an effort to span the spatial (centimeters to hundreds of kilometers) and temporal (minutes to centuries) ranges in which these processes occur. He is particularly interested in processes at the ice-bed interface, which lies hidden beneath tens to thousands of meters of ice at the intersection between glaciology, hydrology, geology, microbiology and oceanography. He earned bachelor's and master's degrees in Earth sciences from Dartmouth and a PhD from Scripps Institution of Oceanography at the University of California, San Diego, and conducted postdoctoral research in the Scripps Glaciology Group and at Stanford University.
Emily Smith
Teaching Assistant Professor, Physics
PhD, Oregon State University
Emily Smith's teaching and research interests lie broadly in physics education. At Cornell University, she redeveloped and evaluated four introductory physics lab courses to teach students experimentation and the nature of science. She collaborated with physics and engineering faculty to develop and implement lab instruction to address departmental learning objectives for laboratory experiences. Previously, Smith had been involved with the development of Customizable Computer Coaches for Physics Online (C3PO) at the University of Minnesota and with research into middle-division physics students' understanding of mathematics in the Paradigms in Physics Program at Oregon State University. Smith earned master's and doctoral degrees in physics from Oregon State and bachelor's degrees in physics and mathematics from the University of Vermont.
Lori Tunstall
Assistant Professor, Civil and Environmental Engineering
PhD, Princeton University
Lori Tunstall graduated summa cum laude from The College of New Jersey in 2008, earning a BS in civil engineering and a minor in English. After gaining work experience as a geotechnical engineer and construction estimator, she joined the graduate program at Princeton University, earning a joint PhD in materials science and civil and environmental engineering in 2016. She continued her work at Princeton as a postdoctoral research appointment for the following year then joined Honeywell FM&T, where she worked in the advanced manufacturing department, overseeing the development of processes and materials for novel applications of additive manufacturing, including direct write electronics and direct ink write of polymers. She was selected as a part-time resident at Lawrence Livermore National Lab, where she was responsible for technology transfer between the two sites, and received the 2017 Defense Programs Award of Excellence for her contributions in solving a critical manufacturing issue. 
James Wong
Teaching Assistant Professor, Mechanical Engineering
PhD (ABD), University of Waterloo
Jim Wong BS '92, MS '01 loves sharing his passion for mechanical metallurgy and reliability of mechanical systems with the students at Mines. Prior to joining the teaching faculty, Wong spent nine years as an adjunct instructor in EPICS and the Metallurgical and Materials Engineering and Mechanical Engineering departments. As a PhD student at University of Waterloo, Wong investigated fracture mechanics and fatigue life modeling; with all coursework completed, life events and the opportunity to return to Colorado led to his decision to withdraw from that program. Other areas of research include industry/academic collaborations addressing simulation of weld and casting solidification, ultra-high cycle fatigue testing and measuring thermo-mechanical properties of iron.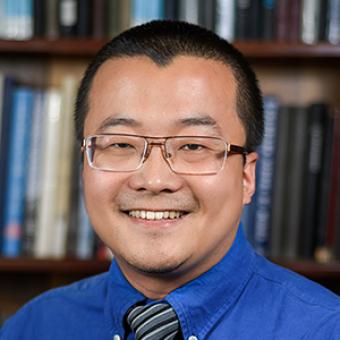 Qin Zhu
Assistant Professor, Humanities, Arts and Social Sciences
PhD, Purdue University
Previously a research assistant professor, Qin Zhu is now assistant professor in the Division of Humanities, Arts & Social Sciences and co-director of the Daniels Fund Program in Professional Ethics Education. Zhu holds a PhD in engineering education from Purdue University and a PhD in philosophy of science and technology from Dalian University of Technology, China. He currently serves as the associate editor for international perspectives at the National Academy of Engineering's Online Ethics Center for Engineering and Science and the secretary and treasurer of American Society for Engineering Education 's Division of Engineering Ethics. Zhu's research interests include the cultural foundations of engineering ethics, global and comparative engineering education, and the ethics and policy of emerging technologies (e.g., robotics, cybersecurity).