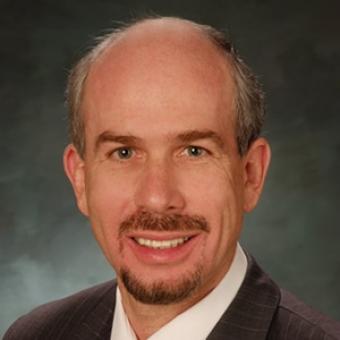 Ilya Tsvankin, professor of geophysics at Colorado School of Mines, is the winner of the 2020 Outstanding Educator Award from the Society of Exploration Geophysicists (SEG).
The annual SEG award recognizes individuals for excellence in geophysics education, including outstanding contributions in teaching geophysics at any level, special dedication to advising, supervising and mentoring students, and providing extraordinary inspiration to the next generation of geophysics professionals.
Tsvankin, who has served on the Mines faculty since 1992, is director of the Center for Wave Phenomena at Mines. He has been awarded both SEG Honorary Membership and the Virgil Kauffman Gold Medal, which recognizes outstanding contributions to the advancement of geophysical exploration.
"[Tsvankin] is well known in the exploration geophysics community for his profound contributions in seismic anisotropy as well as three books and more than 150 scientific papers," SEG shared in its official announcement. "Ilya is an SEG instructor and has taught numerous undergraduate and graduate courses plus graduated 22 PhD and 10 MS students."
The Society of Exploration Geophysicists, with more than 14,000 members in 116 countries, is a not-for-profit organization committed to connecting the world of applied geophysics.