Mines faculty recognized for excellence in teaching, research and mentorship
29 faculty members were honored during the annual Faculty Awards Celebration on April 26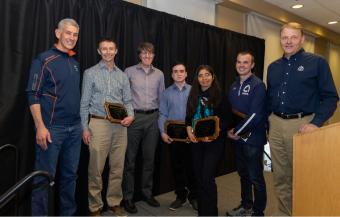 The Office of Academic Affairs at Colorado School of Mines is proud to announce the winners of the 2022-2023 Faculty Awards for excellence in teaching, research and mentorship. 
The annual awards celebration was held April 26 in the Ben Parker Student Center.  
Faculty Excellence Award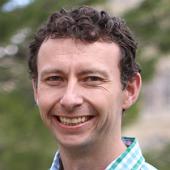 The Faculty Excellence Award, which recognizes a tenured or tenure-track faculty member for significant and meritorious achievement in teaching and scholarship, went to Kip Findley, Professor of Metallurgical and Materials Engineering.  
"Kip has contributed significantly to our students' classroom learning experience. He has made major impacts on the development of both undergraduate and graduate students, who will carry on a strong legacy in the metallurgy profession. His research success is reflected by his significant external recognition, including ASM Fellow, and he is increasingly invited to give keynote and invited lectures at major international conferences, as well as educational 'tutorial' symposia for industry sponsors of Mines research," said Provost Rick Holz. "Kip is a key long-term contributor to Mines in teaching, education and service and a strong ambassador for the institution."   
Mines Teaching Awards 
The Mines Teaching Awards recognize superior teaching at the undergraduate level over the period of several years. 
Teaching Faculty Awards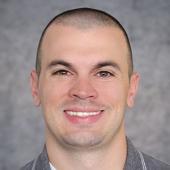 The first Teaching Faculty Award went to Jeff Paone, Teaching Professor of Computer Science.  
"Jeff is the Undergraduate Program Director and drives continuous improvement in Computer Science course delivery and degree options. He mentors junior faculty and he is the Computer Science Department's go-to expert on teaching best practices," Holz said. "Jeff has also led an enriching summer study abroad for 16 Mines undergraduate students. Jeff's classroom skills and true care for diverse learning needs motivate his undergraduates and inspire them to dig deeper to challenge themselves and collaborate with one another."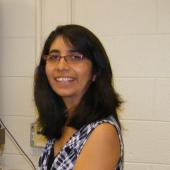 The second Teaching Faculty Award went to Alexandra Wayllace, Teaching Associate Professor of Civil and Environmental Engineering. 
"Alexandra is a world-class teacher and role model for women and students from underrepresented groups in STEM. She is the recipient of the annual award from the Mines chapter of the Society of Hispanic Professional Engineers (SHPE), and she has taught and mentored undergraduate students through the Mines Undergraduate Research Fellowship. Alexandra has completely redesigned all lectures following the latest ExCEEd model, using modern equipment. The new modules she developed allow undergraduate students to have firsthand experience to learn the latest developments in material testing. Perhaps the most outstanding attributes of her teaching can be reflected in her passion, innovation and hands-on skills," Holz said. 
Tenure/Tenure-Track Teaching Award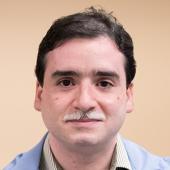 The Tenure/Tenure-Track Teaching Award went to Shubham Vyas, Associate Professor of Chemistry. 
"Shubham has reached many undergraduate and graduate students with his creativity and innovation in front of the classroom to get his students to comprehend challenging topics.  Shubham has already been the recipient of the annual Outstanding Chemistry Faculty Award, in 2018 and 2020, both times as an assistant professor. In addition, he has been granted teaching awards from the Order of Omega, Blue Key and Tau Beta Pi in 2018 and was given the Distinguished Professor Award by that same group in 2019. Finally, in 2022 he received the Outstanding Graduate Professor Award as voted on by the chemistry graduate students," Holz said. "These awards, given by diverse groups of students, epitomize the teaching capabilities of Shubham and how the students feel about his ability to communicate the challenging subjects he covers in physical chemistry, field session and energetics." 
Alfred E. Jenni Faculty Fellowship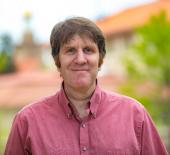 Mike Nicholas, Teaching Professor and Associate Department Head of Applied Mathematics and Statistics, is the winner of the Alfred E. Jenni Faculty Fellowship, which is awarded to a faculty member for institution-wide contributions in teaching effectiveness and educational scholarship during the one-year award period. 
Nicholas plans to use his fellowship year to create a new honors sequence for core math courses. The sequence will modernize math instruction at Mines with the inclusion of relevant STEM applications, computational math and a Mathematics of Data course that will introduce students to the various ways data is used in modern STEM fields. 
Excellence in Research Awards 
The Excellence in Research Awards recognize Mines faculty members who are active in research for their outstanding accomplishments while at Mines.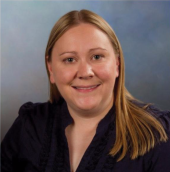 The Senior Faculty Award, which honors faculty members with 10 or more years of self-directed research, was given to Amy Clarke, Professor of Metallurgical and Materials Engineering. 
Co-Director of the Center for Advanced Non-Ferrous Structural Alloys, Clarke has been instrumental in the generation of more than $50 million in research proposals with collaborators at and outside Mines, including as a single PI and as PI on large collaborative proposals. Since joining Mines in 2016, she has given over 100 invited, keynote and plenary talks and 25 contributed talks as speaker at international and national events and had had 4,444 citations as of December 2022.  Her research focuses on physical metallurgy and making, measuring and modeling of metallic alloys during processing to realize advanced manufacturing.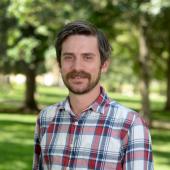 The Junior Faculty Award, for faculty members with less than 10 years of self-directed research, went to Matthew Siegfried, Assistant Professor of Geophysics. 
Siegfried directs the Mines Glaciology Lab, where he integrates remote sensing techniques with field-based and airborne geophysical methods to understand the physical processes of Earth's glaciers and ice sheets. In four years at Mines, Siegfried has published at a rate and impact at or beyond the best of his peers internationally, establishing himself as a top scientist in several different areas of cryosphere and climate research. 
W.M. Keck Mentorship Awards 
The W.M. Keck Chair for Professional Development Education, Faculty Senate and Office of Academic Affairs seek to support and encourage the development and adoption of novel and effective mentorship strategies across campus. Three Mentorship Awards have been established to recognize extraordinary mentorship. 
Undergraduate Students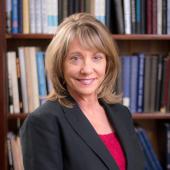 Annette Pilkington, director of the Women in Science, Engineering and Math (WISEM) Program, was recognized for her numerous contributions to campus mentoring initiatives. 
"Her work has positive impacts on and off-campus, as the more senior participants in her programs help mentor new members while also leading STEM outreach efforts in the community," said Roel Snieder, W.M. Keck Distinguished Professor of Professional Development Education. "Annette's role balances large-scale program leadership with in-depth guidance and inspiration for individual participants in a unique, caring and effective manner." 
Graduate Students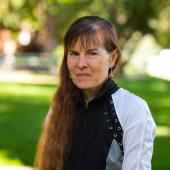 Alexandra Newman, Professor of Mechanical Engineering, was recognized for her "extraordinary commitment" to mentoring graduate students, both as a professor and as director of the Operations Research with Engineering Program. 
"Alexandra has personally advised and graduated 40 students in the last 10 years – the sheer number of graduate students she advises, the attention she provides to each student, the quality and quantity of their research publications, and the diversity of identities and backgrounds represented in her research team are exceptional," Snieder said.  
Faculty and Staff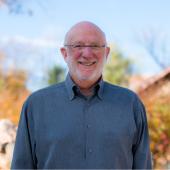 Steve Enders, Professor and Department Head of Mining Engineering, was recognized for mentoring numerous faculty members during his service as department head in Mining Engineering and Geology and Geological Engineering.  
"Steve's extensive experience in executive leadership and his advocacy for effective mentoring strategies that often go beyond academic norms, has greatly benefited fellow campus faculty leaders—who in turn mentor others. Steve's mentorship caused a ripple effect on entire research teams, faculty cohorts and students. Steve's mentees and peers also acknowledge and appreciate his clarity of thought, willingness to listen, humility and humor," Snieder said. 
Senior Class Outstanding Faculty Awards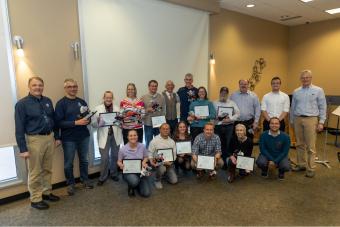 Applied Mathematics and Statistics: Michael Mikucki 
Chemical & Biological Engineering: Tracy Gardner 
Chemistry: Matthew Posewitz and Jonathan Miorelli 
Civil & Environmental Engineering: Chelsea Panos 
Computer Science: Kathleen Kelly
Economics & Business: Andrew Pederson 
Electrical Engineering: Chris Coulston 
Engineering, Design & Society: Chelsea Salinas and Leslie Light 
Geology & Geological Engineering: Wendy Bohrson 
Geophysics: Paul Sava 
Humanities, Arts & Social Sciences: Shannon Mancos 
Mechanical Engineering: Kelly Rickey 
Metallurgical and Materials Engineering: Gerald Bourne 
Mining Engineering: Robert Reeves and Hugh Miller 
Petroleum Engineering: Mansur Ermila 
Physics: Vince Kuo 
University Honors & Scholars: Melanie Brandt 
To see photos from the event, go to https://mines.zenfolio.com/p958755285#h6b82c12e.