Physics Professor Lincoln Carr and Liberal Arts and International Studies Professor Toni Lefton are connecting science and poetry in a new course this semester.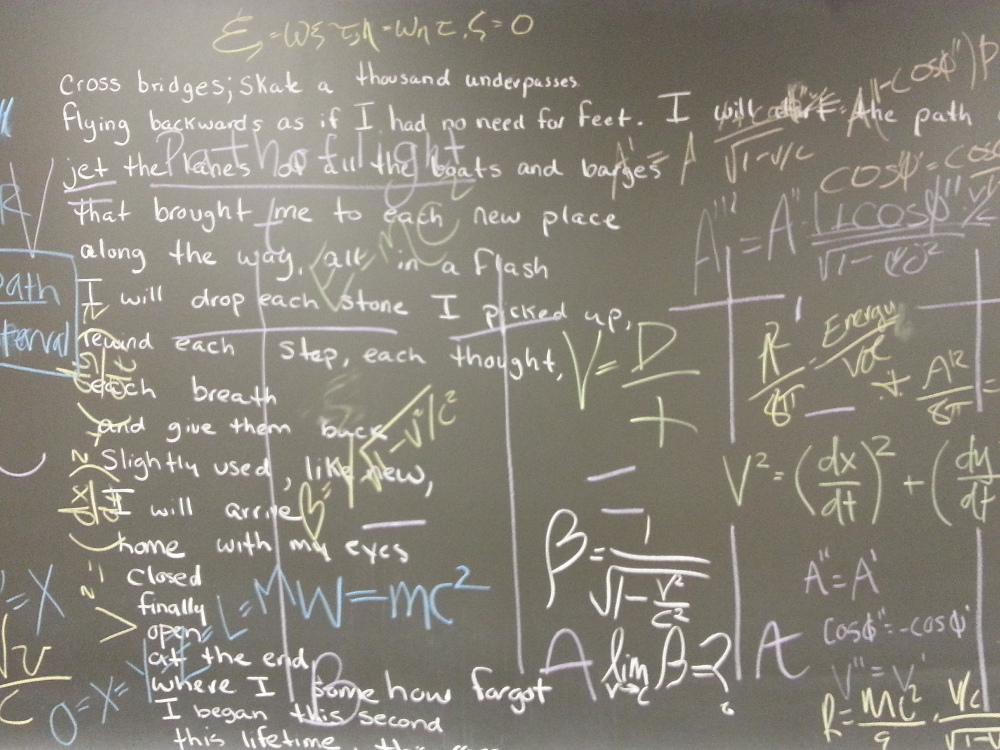 "Honors courses and programs exist in many schools, but we are not aware of a specific physics/poetry combination elsewhere," Lefton said. "We don't think courses in most other programs would treat pseudoscience, metaphysics, lucid dreaming both in Tibetan culture and as demonstrated in the Stanford Center for Sleep Sciences and Medicine, and alternate concepts of time all in one class."
As part of the McBride Honors curriculum, students have the option of taking Carr and Lefton's class, "Explorations in Science, Technology and Society." The class focuses on projects such as writing poetry, papers on physics theories, stream of consciousness and interviewing panels of modern revolution survivors.
"We have intense round table dialogues, combining actual physics equations and poetry readings, political theory and philosophy, speculative fiction and future technologies," Carr said.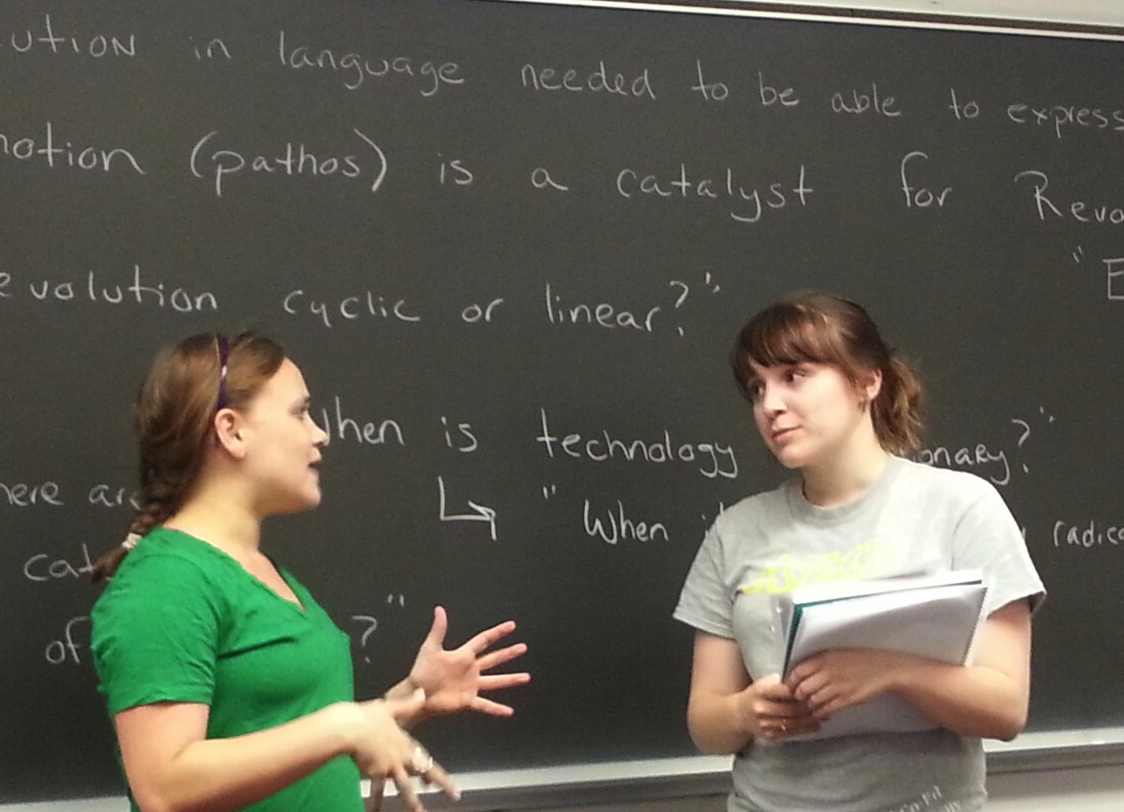 Senior Hallie Byth and junior Katie Gann present on the subject of three global paradigms: unity, complexity and harmony.
Senior Katie Williams, who is majoring in chemical engineering, said the three-hour class goes by quickly.
"I think that my classmates would agree with me in saying that our discussions have not led to any definitive answers, but they have been eye-opening," Williams said. "The class has pushed me beyond my usual thought processes and forced me to consider new ideas."
The final project in the course will focus on a creating a "Revolution Zine," building on the tradition of Thomas Paine's Common Sense. The zines will include essay-style articles, poetry and short stories, mathematical proofs and computer code, to name a few.
Carr and Lefton began exploring the idea when they noticed the creative talents of students while serving on the Mines Student Board of Publications.
"Both of us have lived all over the world and have seen a lot of revolutions of one kind or another, whether political, scientific, or cultural. At the same time there is this awful and unnecessary divide between the sciences and the humanities," Carr said. "We thought that revolution seemed a natural context in which to bridge this gap."
Check out the course blog at labtothepage.blogspot.com.
Contact:
Kathleen Morton, Communications Coordinator / 303-273-3088 / KMorton@mines.edu
Karen Gilbert, Director of Public Relations / 303-273-3541 / KGilbert@mines.edu