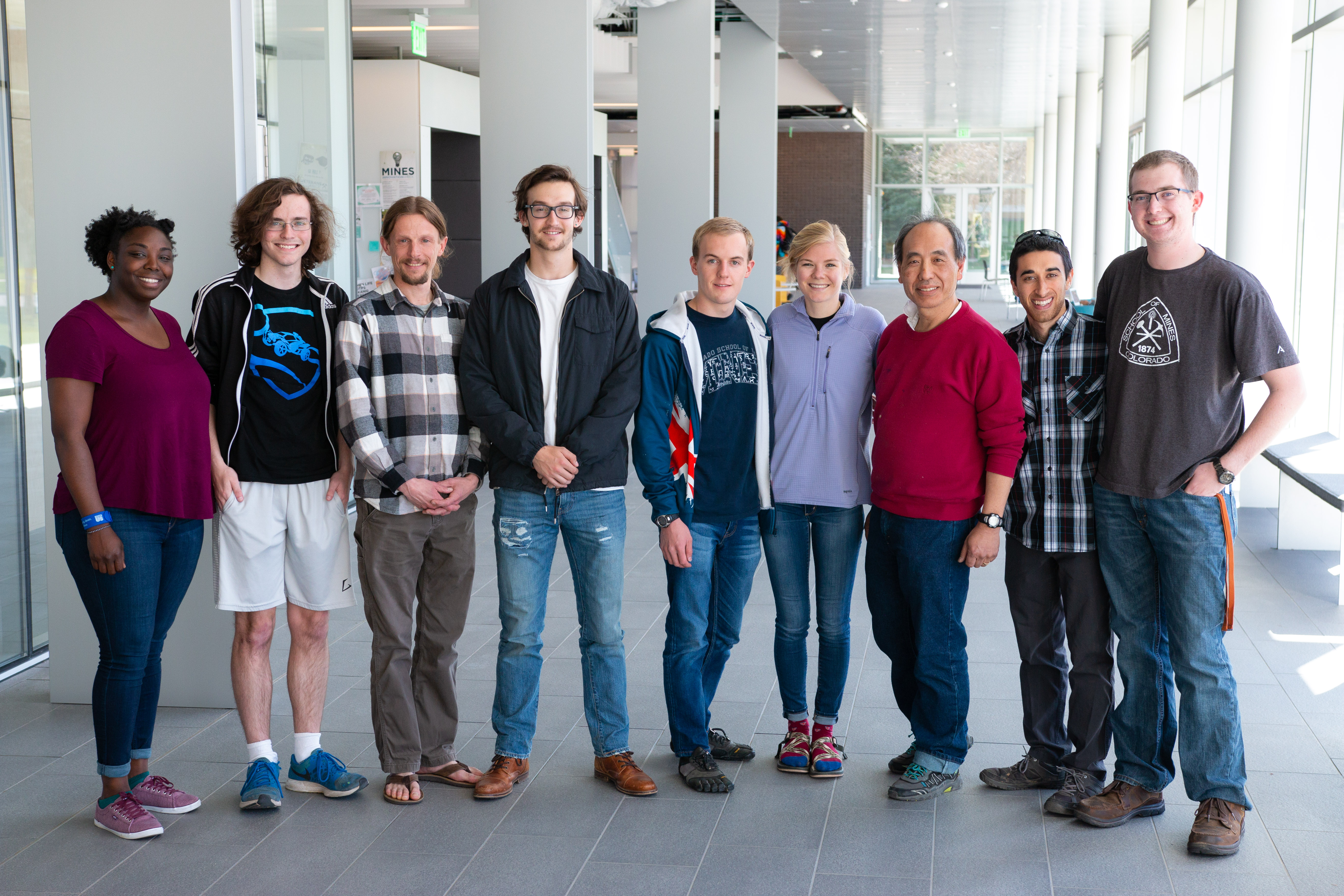 An international team led by Colorado School of Mines has been accepted to compete in the 2019 Solar Decathlon Africa in Morocco.
Mines students will work hand in hand with students from Cadi Ayyad University in Marrakech, Politecnico di Torino in Turin, Italy, and the event's host university, Universite Mohammed VI Polytechnique (UM6P) in Ben Guerir, to design, build on site and operate an affordable, solar-powered net-zero-energy model house that is uniquely adapted to the North African climate and location.
 
A total of 20 collegiate teams from around the world will compete in the September 2019 event, the first Solar Decathlon to take place in Africa. The Solar Decathlon began in Washington D.C. in 2002 and has been held biennially in the U.S. in the years since. The last U.S. competition took place in Denver in 2017, with international versions planned in the Middle East, Asia, Europe and Africa over the next two years.
"Morocco is very interested in renewable energy. As a North African country, they don't have significant reserves of oil, but they do have a lot of sun. They're pushing pretty aggressively into renewable power," said Tim Ohno, associate professor of physics and faculty advisor for the Solar Decathlon team. "The hope would be that we'd build a house that's not a Jetsons house that happens to be in Marrakech, something that looks really neat but is not practical at all. We want it to be something where some of the design concepts could possibly make a difference – Marrakech is growing pretty rapidly as a city, and Ben Guerir, the city where the competition is, is growing even more rapidly."
The team found out last month that they made the final cut. Now, they have about 18 months to finalize their home's design – the proposed u-shaped dwelling draws inspiration from the riad, a traditional Moroccan home that's built around an internal courtyard.
Come September 2019, teams will have two weeks to build their homes in the decathlon's Solar Village in Ben Guerir, a city of 88,000 about 75 kilometers north of Marrakech in central Morocco. Judges will then evaluate the homes in 10 separate events, assessing the homes' architecture, engineering and construction, market appeal, social awareness, appliances, livability, sustainability, health and comfort, energy balance and innovation.  
This is the first time in school history that Mines will field a team in the Solar Decathlon. A group of Mines students has been preparing for more than two years, though, getting a crash course in sustainable and energy efficient building design and construction through Mines Tiny House. 
The plan had been to finish construction on the 220-square-foot tiny house this semester before fully diving into preparations for the next U.S. Solar Decathlon, expected to occur in 2020 in Denver. But when word came down that the 2020 event could be delayed indefinitely, Mines took a leap and applied to the Solar Decathlon Africa so core team members Katie Schneider, Lucy Davis and Tristan Debrunner could still have the chance to compete prior to graduation, Ohno said.
"We had been planning for the next decathlon in Denver – let's build a Colorado-style home and we know the exact companies to reach out to – but it's going to be a unique challenge to do it internationally, to learn about new products and new climates," said Schneider, an engineering physics major and president of Mines Tiny House. "Getting to work with the other students is going to be really unique, and it's going to be cool to learn about Morocco and its culture. I'm excited."
The partnerships with the two Moroccan universities and Politecnico di Torino came about through a variety of connections.
Abdelkader Outzourhit MS '90, PhD '92, now a physics professor at Cadi Ayyad University, earned his graduate degrees at Mines, where he was one of President Emeritus John Trefny's last graduate students. Ohno and Outzourhit have stayed in touch in the years since, so when the Solar Decathlon Africa opportunity arose, he reached out to see if Cadi Ayyad might be interested in joining the team. They were.
From there, Outzourhit put Ohno in touch with UM6P, where Mines also has connections through the College of Earth Resource Sciences and Engineering, the Mining Engineering Department and mining giant OCP.
Mines and Politecnico di Torino first connected through Emu Systems, a Passive Haus consulting company in Denver that was founded in Italy. The two had already decided to partner for the 2020 U.S. decathlon, and the Italian architecture and engineering school agreed to switch gears with Mines to focus on the African competition instead. 
The Solar Decathlon Africa is being funded by UM6P and the Moroccan Research Institute in Solar Energy and New Energies (IRESEN) and supported by the U.S. Department of Energy. 
Each team will receive $50,000 in seed funding, and Ohno said he expects the team will need to raise another $70,000-$100,000 in cash.
"We'll need to get $100,000-$150,000 in materials donated, as well, and it only makes sense to get the bulk of that done in Morocco," Ohno said. "That's where our partners become really important – we don't know what companies are there and working in the Moroccan market."
CONTACT
Emilie Rusch, Public Information Specialist, Communications and Marketing | 303-273-3361 | erusch@mines.edu
Ashley Spurgeon, Editor, Mines Magazine | 303-273-3959 | aspurgeon@mines.edu