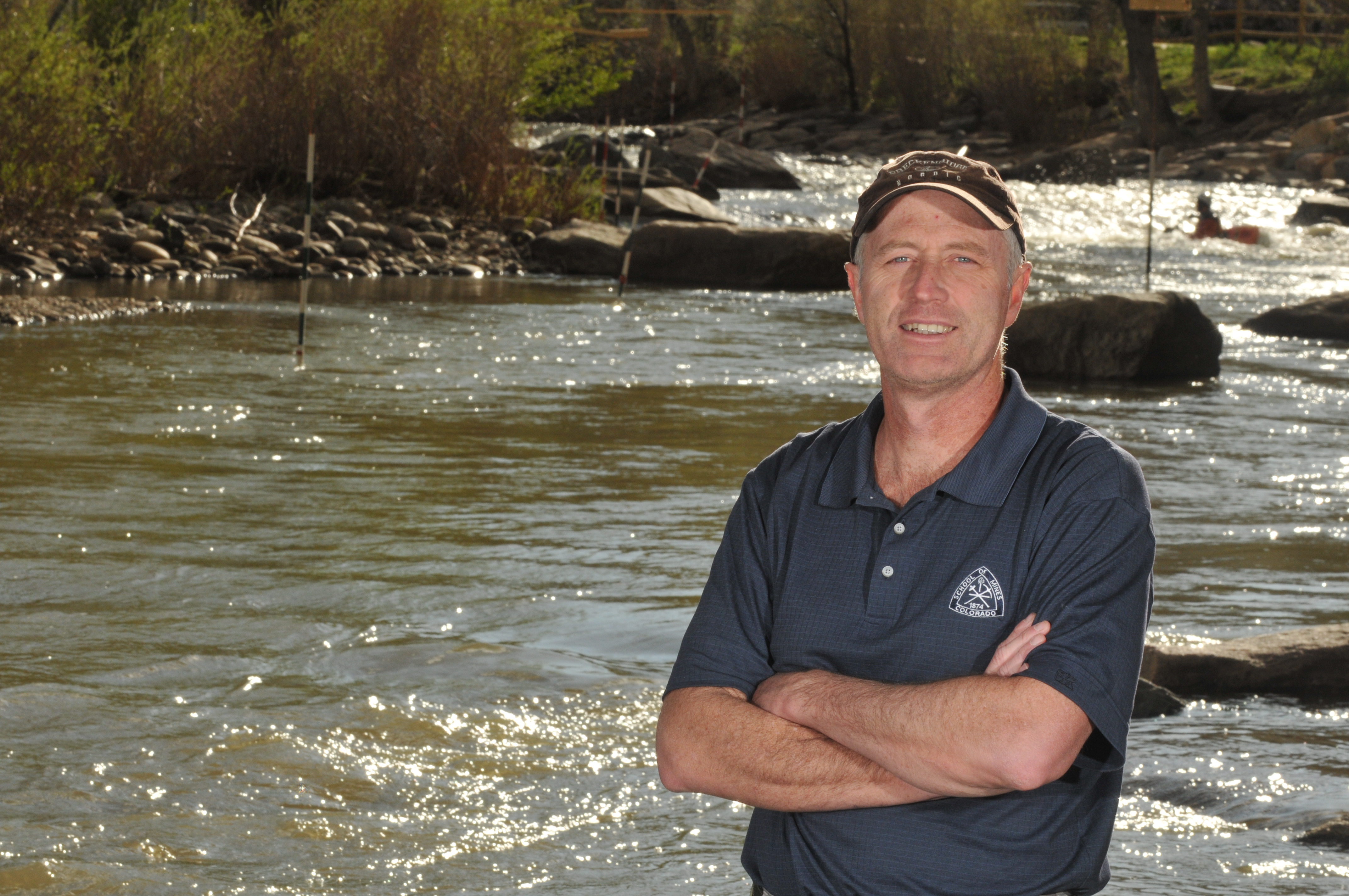 John E. McCray, professor and head of Colorado School of Mines' Department of Civil and Environmental Engineering, has been elected a fellow of the Geological Society of America, a global professional organization with more than 26,000 members in 115 countries.
McCray was one of 75 earth scientists worldwide to receive the honor at the spring GSA Council meeting in April. New GSA Fellows are nominated by existing fellows in recognition of distinguished contributions to the geosciences.
"Professor John E. McCray has a long and varied background in hydrogeology and his contributions span many areas of research that include groundwater remediation, groundwater quality impacts from natural phenomenon, and training of graduate and undergraduate students to analyze climate-change issues from a risk-based perspective," Robert John Sterrett, principal hydrogeologist at Itasca Denver, said in his nomination.
McCray joined Mines in 1998 as an assistant professor of geology and geological engineering. He left the school in 2003, serving as an associate professor of geological sciences at the University of Texas-Austin for one year before returning to Mines in 2004. He was named head of the Department of Civil and Environmental Engineering in 2011.
McCray holds a bachelor's degree in electrical engineering from West Virginia University, a master's degree in environmental systems engineering from Clemson University and a PhD in hydrology and water resources from University of Arizona.
His research focuses on chemical transport in hydrologic systems, including green infrastructure for treating stormwater and recycled water in urban streams.
CONTACT
Emilie Rusch, Public Information Specialist | 303-273-3361 | erusch@mines.edu
Mark Ramirez, Managing Editor, Communications and Marketing | 303-273-3088 | ramirez@mines.edu