Four Mines faculty members named Fulbright Scholars
Geoff Brennecka, D.V. Griffiths, Marte Gutierrez, Neal Sullivan to teach, conduct research abroad during the coming academic year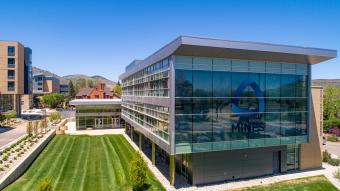 Four Mines professors will teach, conduct research and carry out professional projects around the world over the coming year after being selected as Fulbright Scholars.
The Fulbright Program is the U.S. government's flagship international educational exchange program and is supported by the people of the United States and partner countries around the world.
Mines' Fulbright winners are: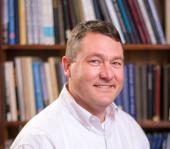 Brennecka will be working at the Jozef Stefan Institute in Ljubljana, Slovenia, on defect chemistry in piezoelectric ceramics. These materials, which are used in everything from speakers to fuel injectors to the components that make cell phones vibrate, will be studied to better identify what kinds of defects cause property degradation and how to mitigate their effects. Brennecka has been collaborating with colleagues at the institute for about 15 years – but has only ever connected with them at conferences and by sending samples and data back and forth.
"I'm excited to see their facilities and be able to work with them in person instead of just over email and Zoom, and I'm looking forward to bringing back new ideas when I return to Colorado," Brennecka said.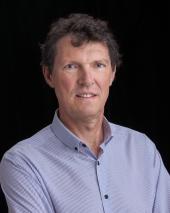 Griffiths was awarded the highly competitive Fulbright Distinguished Chair in Multiple Disciplines. He will be serving a six-month appointment at the University of Newcastle in Australia in the Priority Research Center for Geotechnical Science and Engineering within the Faculty of Engineering and Built Environment. As a Fulbright Distinguished Chair, Griffiths will arrange meetings, give presentations and share career experiences on a wide range of non-technical topics. These presentations will target staff and students at the University of Newcastle as well as high school students and the general public.
"I am excited by the opportunity to spend time at the University of Newcastle, which is one of the top engineering universities in Australia," Griffiths said. "I have close ties with colleagues in the Research Center and look forward to productive research with their geotechnical engineering staff and students. One of the challenges of the visit I'm particularly looking forward to is to further the goal of the Fulbright Commission in promoting cultural exchange."
Marte Gutierrez, Professor of Civil and Environmental Engineering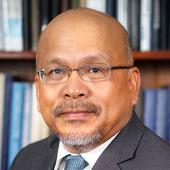 Gutierrez's award will take him to the University of Chile, where he will conduct research with faculty there on the impacts of climate change on landslides, rockfalls and mudflows in Chile. The research will identify localities in Chile and provide mitigation solutions for amplified geological hazard potential from climate change.
"I am quite excited to visit a country that has a very diverse geography," Gutierrez said. "Chile's ten Köppen climate zones spanning 4,200 kilometers from arid to the north to arctic in the south are ideal for studying the impacts of climate change. I plan to see as much of the country as possible and visit and study locations that are already being impacted by climate change."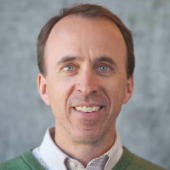 Sullivan will be spending seven months at the Western Australian School of Mines (WASM) at Curtin University in Perth, Australia. The work he plans to conduct there will be similar to what he and his team work on at the Colorado Fuel Cell Center: developing next-generation materials for "green" hydrogen production. WASM's work is supported by Western Australian companies, including Fortescue Metals Group, which has pledged to become Asia's supplier of carbon-free green hydrogen over the coming decades.
"I find myself most excited to learn about Fortescue's plans for harnessing Western Australia's vast solar-power resources to produce green hydrogen at a rate of 5 million tonnes per year, and the role of new materials in achieving their goals," Sullivan said.
"And the whale sharks. I'm excited about the whale sharks, too," he said.