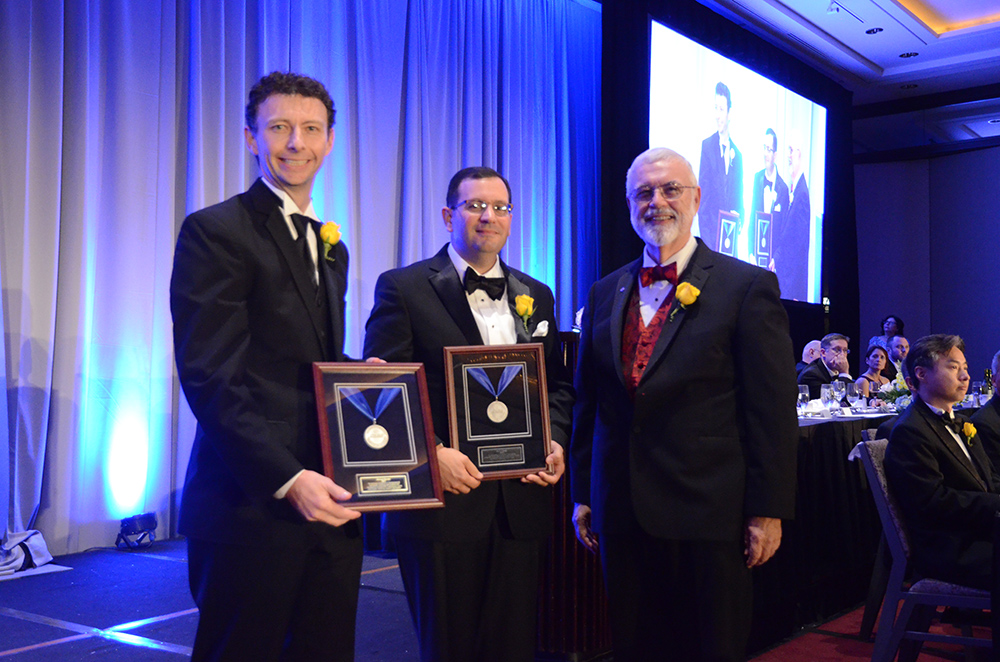 A Colorado School of Mines professor has received an award for distinguished contributions in the field of materials science and engineering.
Kip Findley, an associate professor in the Department of Metallurgical and Materials Engineering, received ASM International's Silver Medal Award for outstanding contributions to developing a physically based understanding of deformation, fatigue and fracture in high-performance steels.
"It is a tremendous honor to be recognized by ASM International," Findley said. "This recognition encompasses the work we do in the Advanced Steel Processing and Products Research Center. Our center works at the interface of users and producers of steel to develop steel alloys and processing for enhanced performance, including fatigue, fracture and deformation. Our research and cooperation with industry leads to advancements in steel products for these applications to enable increased fuel efficiency and safer pipelines, for example."
Findley received the award at the MS&T17 conference October 8-12 in Pittsburgh, Pennsylvania. The silver medal recognizes mid-career researchers for contributions and service to the field. Only one academic and one non-academic may receive this honor each year. Judging is based on technical or business accomplishments, beneficial impact of contributions to industry or society and volunteer professional service.
CONTACT
Joe DelNero, Digital Media and Communications Manager, Communications and Marketing | 303-273-3326 | jdelnero@mines.edu
Mark Ramirez, Managing Editor, Communications and Marketing | 303-273-3088 | ramirez@mines.edu