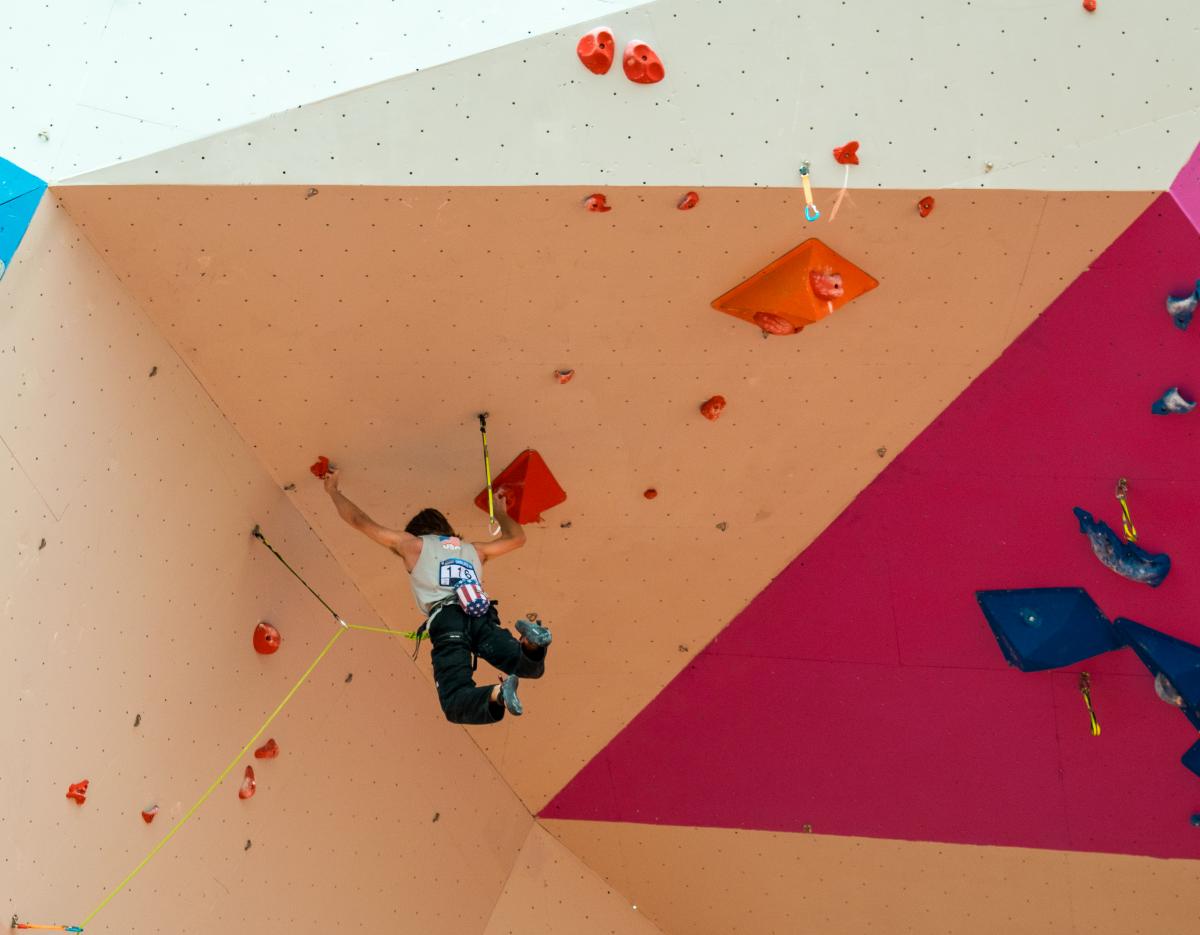 At the World University Sport Climbing Championship,
Kuhnel placed 12th out of 50 male climbers.
In October 2016, Martin Kuhnel, a sophomore majoring in engineering physics, flew to Shanghai, China to represent Colorado School of Mines in the World University Sport Climbing Championships.
The competition is basically "the capstone of university climbing," said Kuhnel, and brings rock climbers from all over the world to one spot. Kuhnel applied and was accepted based on his collegiate national ranking: second overall in the nation. He was excited to compete internationally and represent Mines as "a part of the first university sport climbing championship to take place."
Kuhnel started climbing and competing when he was nine years old. Nearly a decade later, he is still climbing competitively, training at Earth Treks to keep himself in shape. Of the three rock climbing disciplines—sport climbing, bouldering and speed climbing—Kuhnel mainly participates in sport climbing, providing him with longer and tougher routes. "I mainly do a lot of endurance training since it's longer routes," he said. "I try to climb for the majority of a training session."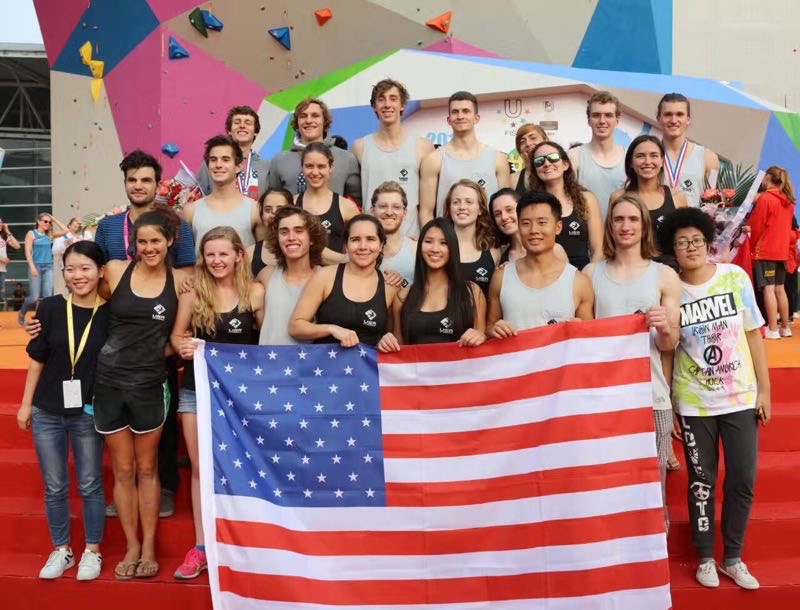 The climbers of the U.S. team representing America at the
World University Climbing Champtionships.
And his endurance training was put to the test. Of the 22 U.S. team members in the competition, Kuhnel was one of four participating in sport climbing, which relies on strength and stamina. "It's a really difficult climb," he explained. "Each hold is an extra point as you work your way up."
Yet Kuhnel's experience and dedication paid off as he placed 12th overall out of over 50 climbers.  When asked what's next, Kuhnel said, "I want to keep competing and getting into the open circuit more. It's nice to have a balance."
Read more about Kuhnel's journey to the World University Sport Climbing Championships here.
Contact:
Leah Pinkus, Communications Assistant, Colorado School of Mines | 303-273-3088 | lpinkus@mines.edu
Ashley Spurgeon, Editorial Assistant, Mines magazine | 303-273-3959 | aspurgeon@mines.edu