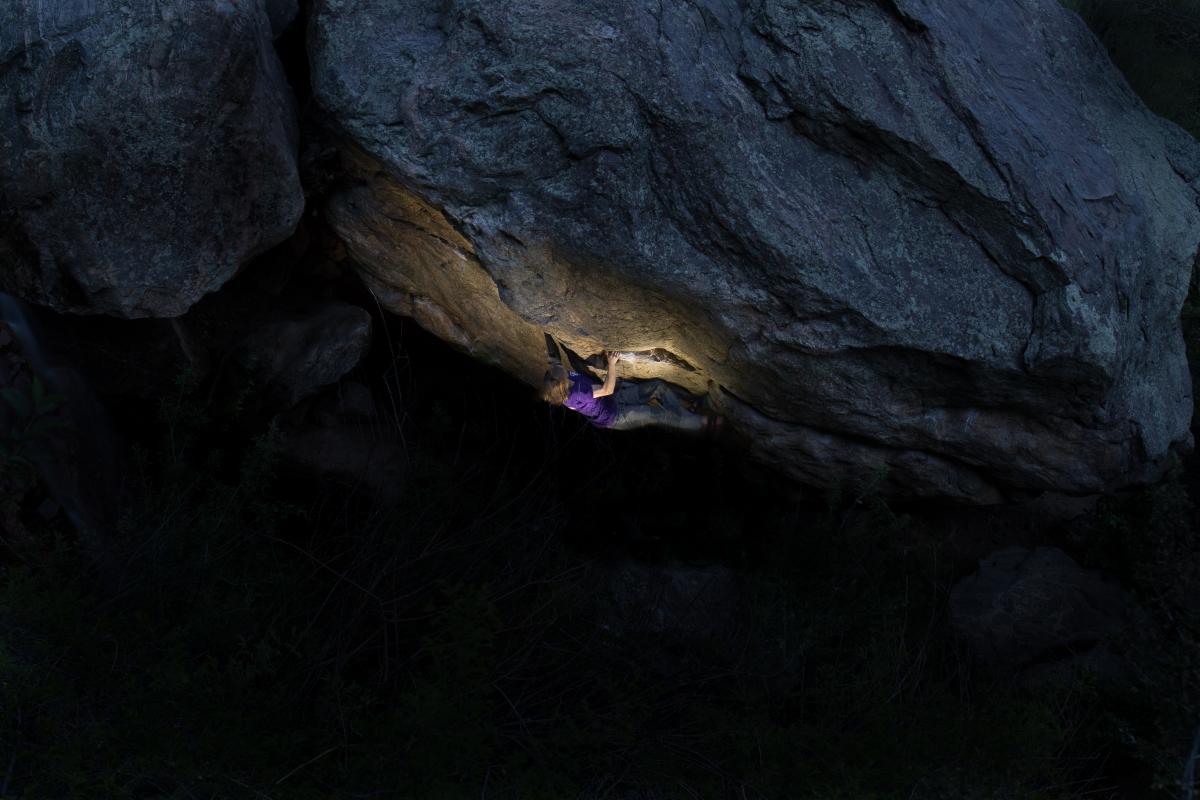 Photo courtesy of Jonathan Barolak
The freedom is what Martin Kuhnel enjoys most about his chosen sport of climbing.
"There's a million routes up there you can try, just a bunch of variations," said Kuhnel, a sophomore majoring in engineering physics at Colorado School of Mines. "Everywhere you go, there's a climbing gym with new and different climbs and walls, and when you go outdoors, it's the same thing—it's always different, and you can do it anywhere."
But while Kuhnel simply enjoys the sport for what it is, he has also found fulfillment in competition, taking part in his first world cup events this past summer and raising money to compete in the first World University Sport Climbing Championships in Shanghai this October.
"There's a part of me that just wants to go outdoors, have fun and see how good I am there, relative to myself," Kuhnel said. "But there's definitely a sense of I want to compete to get better and show how good I am."
The 18-year-old first started climbing indoors at the age of 9 in Arizona. He joined the climbing gym's youth team, competed in the youth circuit and ended up going to nationals.  After moving to Australia after eighth grade, Kuhnel got into outdoor climbing as well, though his recent focus on competition has kept him more indoors.
Kuhnel competes mainly in lead or sport climbing and bouldering. In lead climbing, competitors ascend taller walls with ropes and harnesses for safety; bouldering is performed on shorter walls without ropes or harnesses, with pads on the ground to protect climbers.
Kuhnel returned to the United States in 2015 to attend college, and while he says he had a hard time selecting a school, the end result now seems like the obvious choice. "I realized Colorado was the best place for me," said Kuhnel. "It's definitely the best place to go for outdoor bouldering and has a high density of good climbing places."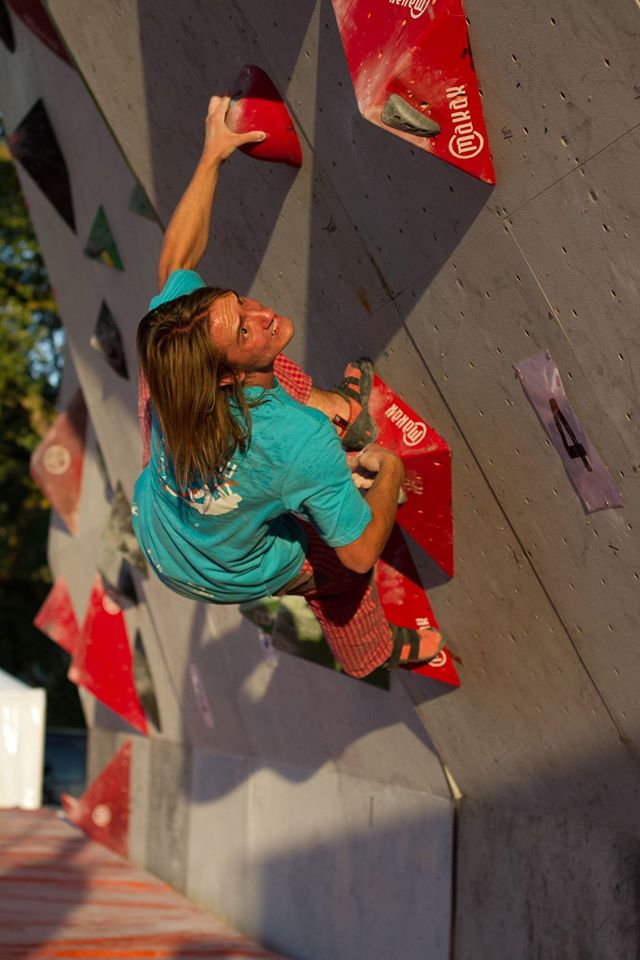 Photo credit: Standa Mitáč
Kuhnel doesn't have to venture far from campus to get his climbing fix—he's co-coach of the climbing club twice a week at the Student Rec Center and trains at Earth Treks, a climbing gym in Golden. "I've met a lot of people there, some of whom are my best friends," Kuhnel said.
The academic side of things has also confirmed he made the right decision. A teacher in eighth grade inspired his interest. "As I dug more into physics, I realized that this is a way of analyzing how things work in the real world, using mathematical and quantitative tools," Kuhnel said, who is in a combined program that will earn him a master's degree in mathematics just one year after earning his bachelor's.
"Mines has been really good—small classes, a small, close-knit department," Kuhnel said.  Plus, faculty and administration have been supportive of his climbing exploits.
Coming back from Australia and getting ready for his freshman year last summer left Kuhnel little time for competition, but he has certainly made up for it in 2016.
In April, Kuhnel represented Mines on the national collegiate circuit and came in second in sport climbing, qualifying him to represent the U.S. and the university in the Shanghai competition.
Kuhnel also applied to compete in six world cups and was accepted to all of them. First up was for bouldering in Vail in June, the only world cup in the U.S. "I placed 51st—not the best, but for my first world cup I was pretty happy with it," Kuhnel said.
Then he flew to Europe for three lead climbing world cups, competing in Chamonix and Briancon in France and Villars, Switzerland, in a two-week period. After a three-week break spent in the Czech Republic, he was back at it, competing in bouldering in Munich, Germany, at the biggest world cup ever. Kuhnel placed 89th out of 140 competitors. After another competition in Imst, Austria, he flew to Colorado and was soon back at school.
"It was a really big summer," said Kuhnel, who's not done climbing this year.
The first World University Sport Climbing Championship takes place Oct. 12 to 16. While he's received some funding from the Mines Foundation, Kuhnel is also raising money online for travel, registration, a Chinese visa and other expenses.
Internships will probably take priority for Kuhnel next summer, but his recent competitions have whetted his appetite for more. He'll go back to the regular climbing competition circuit in the U.S., which runs October through January for bouldering, and just March for lead climbing, "then we'll see if I do any world cups next summer," Kuhnel said.
"I really want to continue the momentum."
Support Kuhnel on GoFundMe: https://www.gofundme.com/2c5m8edg
Follow him on Instagram: http://instagram.com/martinthemuffin
Read his blog: http://martinkclimbing.blogspot.com/
Contact: 
Mark Ramirez, Communications Manager, College of Applied Science & Engineering | 303-384-2622 | ramirez@mines.edu
Ashley Spurgeon, Editorial Assistant, Mines magazine | 303-273-3959 | aspurgeon@mines.edu