'Broadcasting Happiness' author to speak at Mines on Nov. 12
Happiness researcher Michelle Gielan will share simple yet proven techniques for positive communication that drives individual and team success.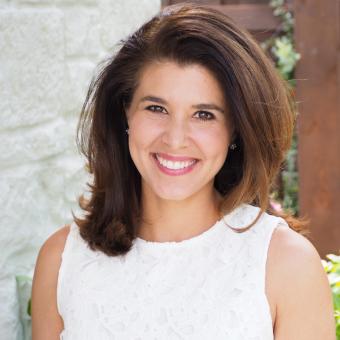 Michelle Gielan, best-selling author of "Broadcasting Happiness: The Science of Igniting and Sustaining Positive Change," will be on the Mines campus Nov. 12 to discuss her research on positive communication and how it can drive individual and team success.
Gielan will present a keynote lecture at 4 p.m., followed by a Q&A session, in the Green Center's Bunker Auditorium, 924 16th St., Golden. The event is free and open to all Mines faculty, students and staff.
Named one of the top 10 authors on resilience by the Harvard Business Review, Gielan is the founder of the Institute for Applied Positive Research and an executive producer of "The Happiness Advantage" on PBS.
She holds a master's degree in applied positive psychology from the University of Pennsylvania and graduated magna cum laude from Tufts University with a BS in computer engineering. She formerly served as anchor of "The CBS Morning News."
During her talk, Gielan will share scientifically based strategies to:
Inoculate your brain against stress and negativity
Retrain your brain to recognize and better capitalize on current resources
Make impactful verbal and nonverbal changes to your leadership style
Fuel performance in others through high-impact praise
Shift the office social script to create a talent-enhancing environment
Boost engagement, productivity and work satisfaction
Mines community members can reserve their free tickets at https://mines.universitytickets.com/w/event.aspx?id=1443