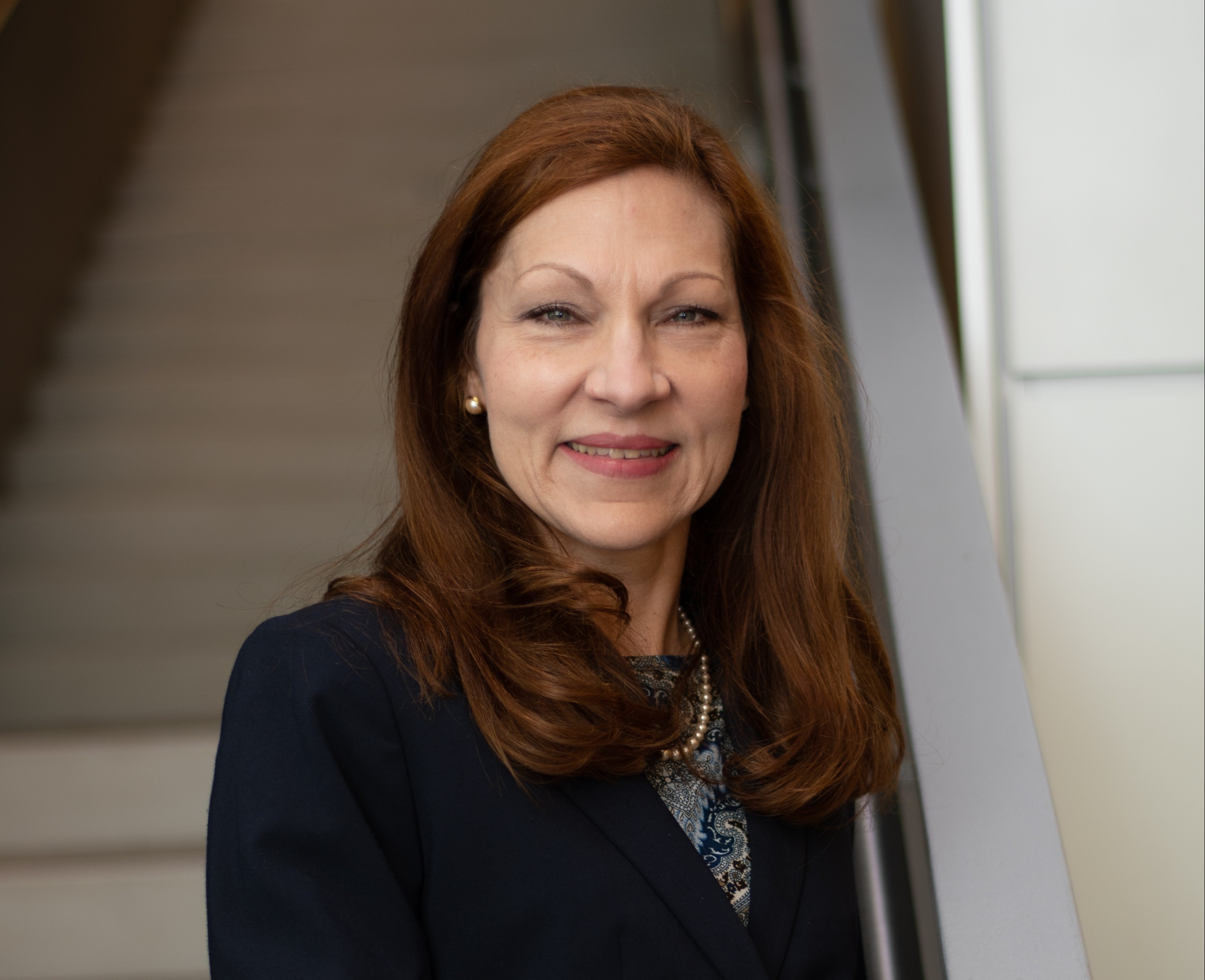 Linda Ann Battalora has been selected as faculty representative to the Colorado School of Mines Board of Trustees.
Battalora, teaching professor of petroleum engineering and a Mines alumna, will serve a two-year term through the end of December 2020. The faculty trustee is elected by the Mines faculty and serves on the board in a nonvoting capacity.
A Payne Institute for Public Policy Faculty Fellow and a Shultz Humanitarian Engineering Fellow, Battalora has been a member of the Mines faculty since 2006. She holds bachelor's and master's degrees in petroleum engineering from Mines, a law degree from Loyola University New Orleans College of Law and a PhD in environmental science and engineering from Mines.
Prior to joining the faculty at Mines, Battalora served in various roles in the oil and gas industry, including operations engineer, production engineer, attorney and international negotiator for oil and gas project development. She is also a registered patent attorney.
A Distinguished Member of the Society of Petroleum Engineers (SPE), Battalora is actively involved in the professional organization, serving as chair of the SPE Sustainable Development Technical Section and a member of the Health, Safety, and Environment and Sustainability Advisory Committee, the Production and Facilities Advisory Committee, the US Training Advisors Committee and the Women in Energy Committee. She is a member of multiple other professional organizations, including the Association of International Petroleum Negotiators, American Society for Engineering Education, American Inns of Court, American Bar Association and Colorado Bar Association. 
She is the recipient of the 2015 SPE Rocky Mountain North America Region Award for distinguished achievement by petroleum engineering faculty and the 2014 Rocky Mountain North America Region Award for distinguished contribution to petroleum engineering in health, safety, security, environment and social responsibility. She is an SPE Distinguished Lecturer for the 2019-2020 program.
Battalora takes over as faculty trustee from Terri Hogue, professor and head of the Civil and Environmental Engineering Department, who completed her term in January. 
CONTACT
Emilie Rusch, Public Information Specialist, Communications and Marketing | 303-273-3361 | erusch@mines.edu
Mark Ramirez, Managing Editor, Communications and Marketing | 303-273-3088 | ramirez@mines.edu