Students from Alameda International Junior/Senior High School visited Colorado School of Mines on December 7 as part of an outreach program aimed at connecting high schools with a diverse student body to Mines—with a focus on earth science. The program,
Mining for Talent
, was initiated by the
Integrated Groundwater Modeling Center
(IGWMC) in conjunction with Jefferson County Public Schools and funded by the National Science Foundation.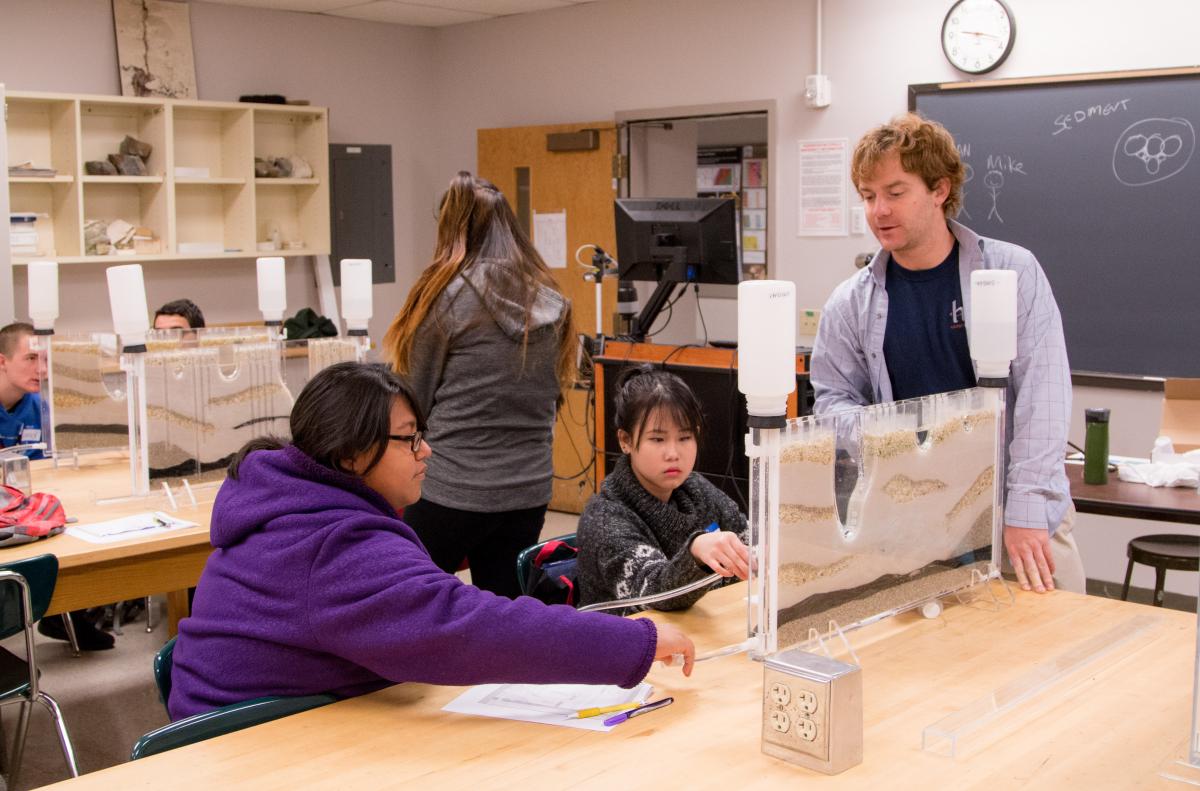 Professor of Hydrology Kamini Singha, graduate students from the Hydrologic Science and Engineering Program and staff from the IGWMC led the group throughout the day, which included hands-on lab activities, interactive demos, a scavenger hunt in the Geology Museum and more.
"I really want to provide opportunities for some of our local high schools with students underrepresented in earth science to see what we all do here," said Singha. "These kids are bright and motivated, and starting to think about college. Mines might be the kind of place some of them would consider, especially when they see all we can do here."
The students participated in a number of lab activities—from generating earthquakes using smartphones and mapping contamination in the subsurface to exploring the role of biology on geochemical reactions. With each activity, they toured a related campus facility, such as the Earth Mechanics Institute and the Center for Experimental Study of Subsurface Processes, exposing them to the daily activities of these centers.
Twelve graduate students from HSE participated in the outreach program. "I'm glad Mines is reaching out to local high schools", said Annette Hein, who led a campus tour. "I hope we can help these students get excited about science and engineering."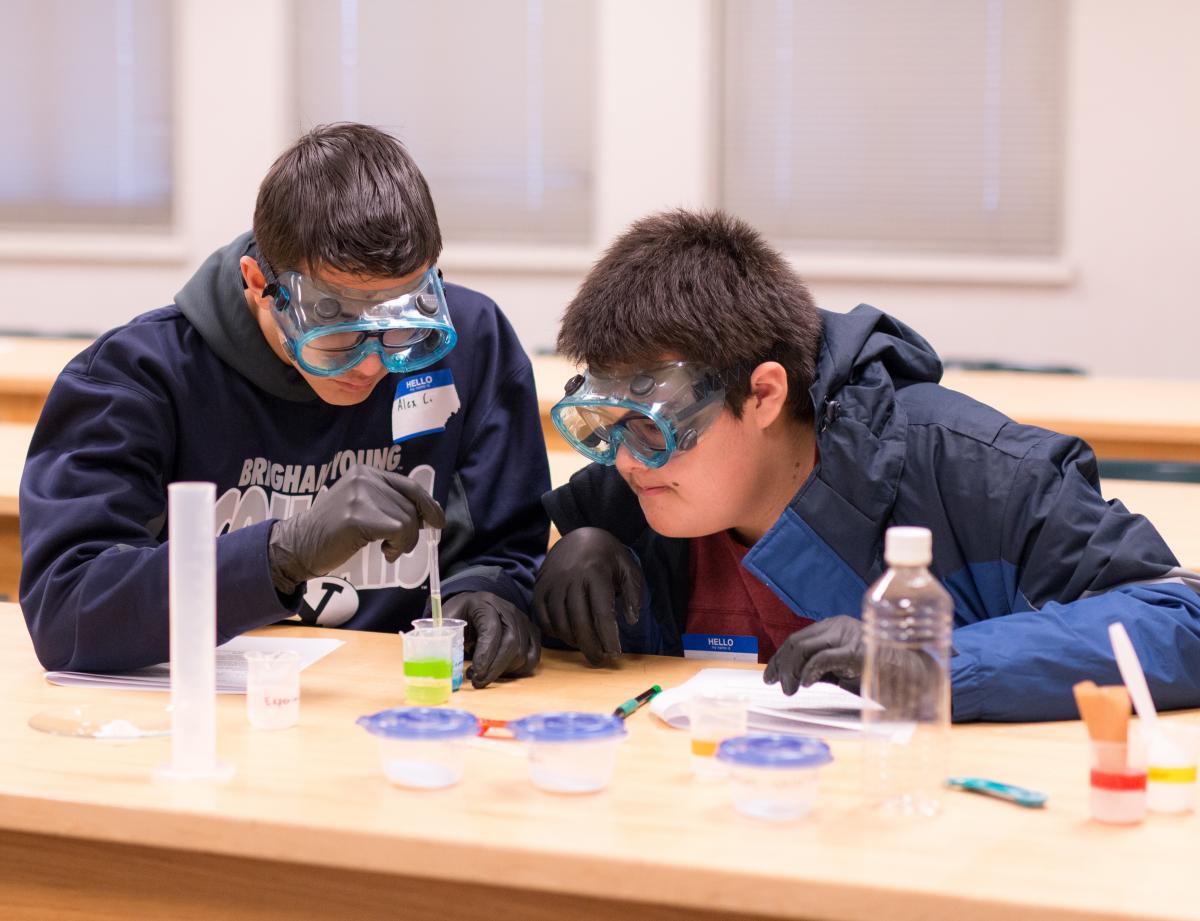 The interactive day ended with an info session aimed at helping the students focus on what they can do in their last years in high school to help them get into the college of their choice.
Travis Ramos, a new graduate student in HSE who just earned his bachelor's from Mines, led a presentation on what a day in the life of a college student looks like. "College is truly a time to empower yourself to make an impact in the world," said Ramos. "I wanted most of all for them to know that college will help them explore their interests, discover their passions and provide a platform for them to excel in life."
This program will be funded through NSF for another year, and Singha and the IGWMC are looking into other opportunities to engage diverse students on campus. 
See more photos from the day here.
Contact:
Agata Bogucka, Communications Manager, College of Earth Resource Sciences & Engineering | 303-384-2657 |
abogucka@mines.edu
Mark Ramirez, Communications Manager, College of Applied Science & Engineering | 303-384-2622 |
ramirez@mines.edu