A Colorado School of Mines research consortium focused on 3-D metal printing technologies has been awarded about $1.5 million by the Department of Defense to connect research and development centers with defense contractors via a centralized, artificially intelligent database, allowing manufacturers to respond more quickly to changing demands.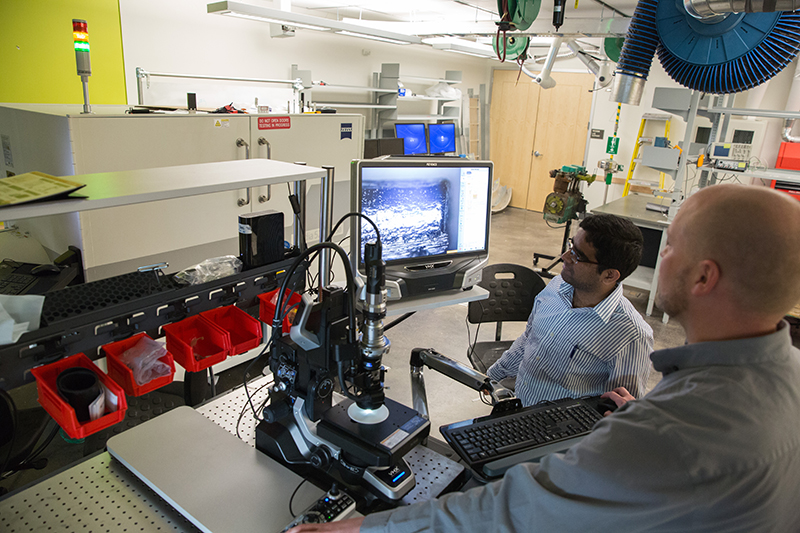 This first phase of the Mountain West Advanced Manufacturers Network is a joint project with the University of Utah and was awarded a total of $2.7 million by the Defense Department's Office of Economic Adjustment.
"Enabling manufacturers to efficiently deploy additive manufacturing processes helps diversify their product offerings, expand into non-defense markets and provide resilient employment and value to their communities and the economy independent of defense spending," said Aaron Stebner, ADAPT technical director and assistant professor of mechanical engineering.
"Additive manufacturing holds the promise of enabling manufacturers to quickly adapt to changing market needs compared to traditional manufacturing methods," said Heidi Hostetter, chair of ADAPT's industry board and vice president of Faustson Tool.
"Today, building new parts or switching materials with this technology takes too long," she said. "MWAMN is focused on radically shortening that time, lowering costs and reducing the negative economic impact on companies and communities when defense programs and spending changes."
ADAPT, since launching in 2016 with partners Faustson, Ball Aerospace, Lockheed Martin and Manufacturer's Edge and funding from the state Office of Economic Development and International Trade, has been building a database of materials, characteristics, processes and more to help industry qualify the parts they are manufacturing. ADAPT has since added numerous members, including Colorado and Utah manufacturers in the National Institute of Standards and Technology's Manufacturing Extension Partnership.
The MWAMN will leverage ADAPT's existing data framework to help companies change their products and materials, develop new products and reduce their reliance on military contracts.
Contact:
Mark Ramirez, Managing Editor, Communications and Marketing | 303-273-3088 | ramirez@mines.edu
Ashley Spurgeon, Assistant Editor, Mines Magazine | 303-273-3959 | aspurgeon@mines.edu