The Alliance for the Development of Additive Processing Technologies, a research consortium focused on advancing 3-D metal printing based at Colorado School of Mines, has been recognized for contributing to the area's economic vitality by the Jefferson County Economic Development Corporation.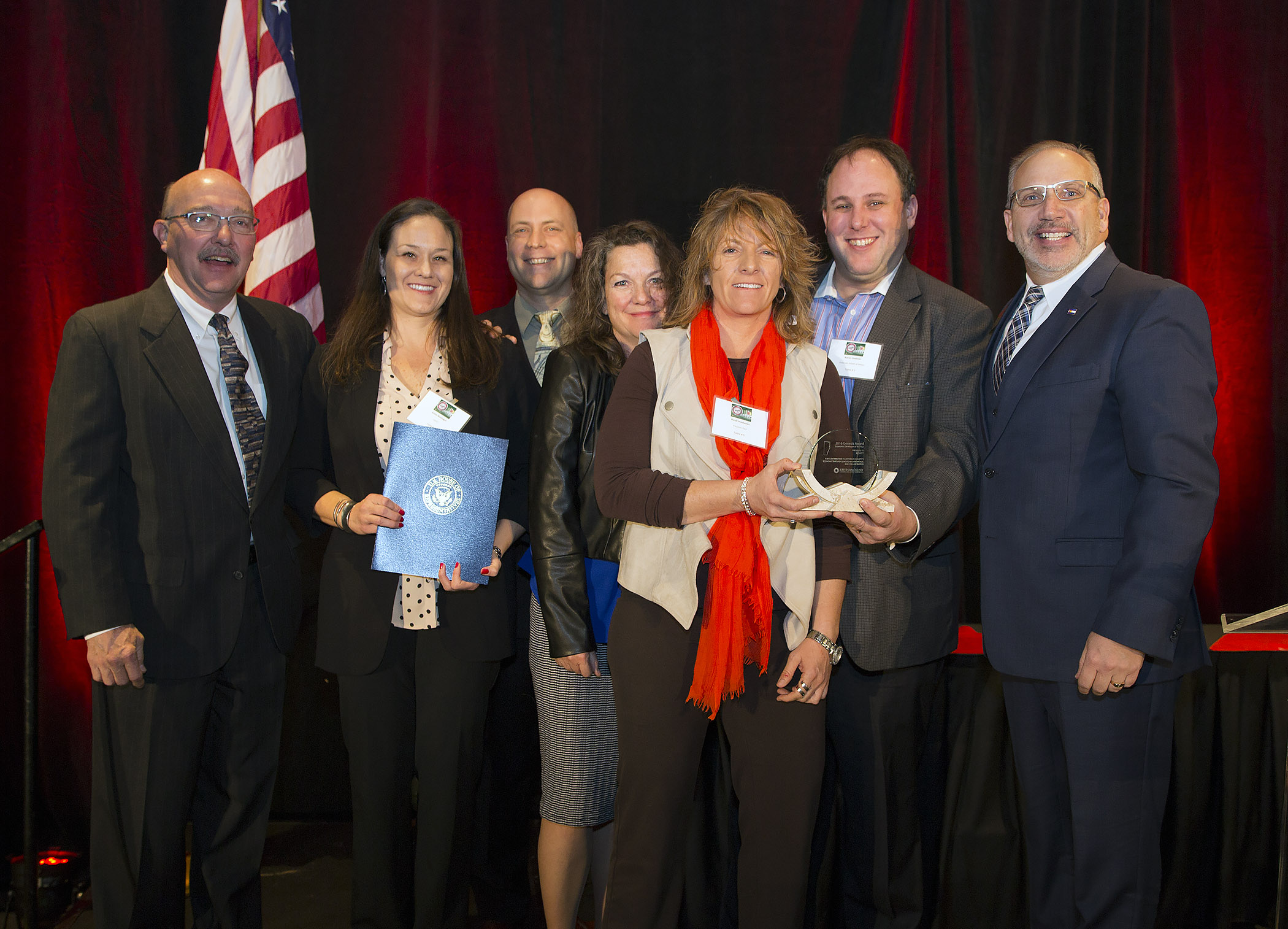 ADAPT received the Genesis Award at Jeffco EDC's 24th annual Industry Appreciation Awards Breakfast, held Thursday, March 23, 2017, in Arvada, Colo.

ADAPT "represents a vital partnership moving Jefferson County and the state of Colorado's economy forward," said Jeffco EDC President and CEO Sam Bailey. "This partnership of small and large businesses, the state of Colorado, Manufacturer's Edge and Colorado School of Mines embodies Jefferson County's spirit of innovation, entrepreneurship and workforce development, and a shared interest in building the next great generation of advanced industry technologies."

"Our entire ADAPT team accepts this honor with tremendous pride," said Heidi Hostetter, ADAPT's industry board chair and vice president of Faustson Tool, one of the consortium's founding members. "This recognition is validation to our center that we are doing what we set out to do," she said. "We strive to help companies big and small research data and find new approaches to additive solutions to achieve the best possible manufacturing outcomes. The ADAPT team is committed to being a major contributor to the economic ecosystem here in Colorado and beyond."

Leading ADAPT's research efforts are Mechanical Engineering Assistant Professor Aaron Stebner, technical director, and Research Assistant Professor Branden Kappes, operations manager. Tom Bugnitz, CEO of statewide manufacturing assistance center Manufacturer's Edge, is ADAPT's executive director.

ADAPT launched in January 2016 with industry members Ball Aerospace & Technologies Corp., Faustson Tool, Lockheed Martin and Citrine Informatics and with funding from the Colorado Office of Economic Development and International Trade. The consortium has since added several more members. Using next-generation data informatics and advanced characterization technologies, the consortium helps industry and government qualify, standardize, assess and optimize advanced manufacturing processes, materials and parts.
Contact:
Mark Ramirez, Managing Editor, Communications and Marketing | 303-273-3088 | ramirez@mines.edu
Ashley Spurgeon, Assistant Editor, Mines Magazine | 303-273-3959 | aspurgeon@mines.edu