Walt Copan wins Baldrige Foundation Award for Leadership Excellence
Mines' vice president for research and technology transfer will receive the award during Quest for Excellence conference in April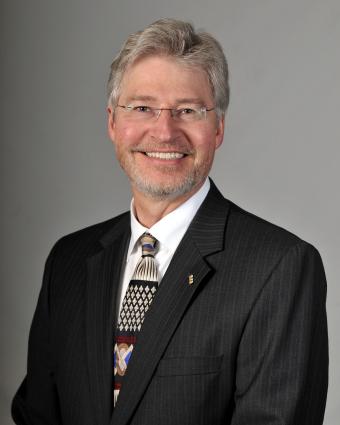 Walt Copan, vice president for research and technology transfer at Colorado School of Mines, is the 2022 recipient of the Baldrige Foundation Award for Leadership Excellence in the government sector.
The Foundation for the Malcolm Baldrige National Quality Award, Inc. announced earlier today the 2022 recipients of its annual leadership awards, which recognize outstanding individuals, leaders and supporters who embody Baldrige leadership and management values and principles.
Established in 1988, the Baldrige Foundation is the private partner to the Baldrige Performance Excellence Program. Its mission is to ensure the long-term financial viability of the program and to support organizational performance excellence throughout the United States and the world. The Baldrige Program, located within the National Institute of Standards and Technology (NIST), is a separate entity and is solely responsible for managing and administering the Malcolm Baldrige National Quality Award.
Copan, who joined Mines in July 2021, is the former Under Secretary for Standards and Technology at the U.S. Department of Commerce and 16th Director of the NIST, unanimously confirmed by the U.S. Senate in October 2017. At NIST, he spearheaded streamlining and modernization of U.S. policies and practices for innovation and technology transfer arising from federally funded research.
The Baldrige Foundation Awards will be presented during the annual Quest for Excellence conference on April 5 in Washington, D.C. 
For more about research and tech transfer at Mines, go to research.mines.edu.