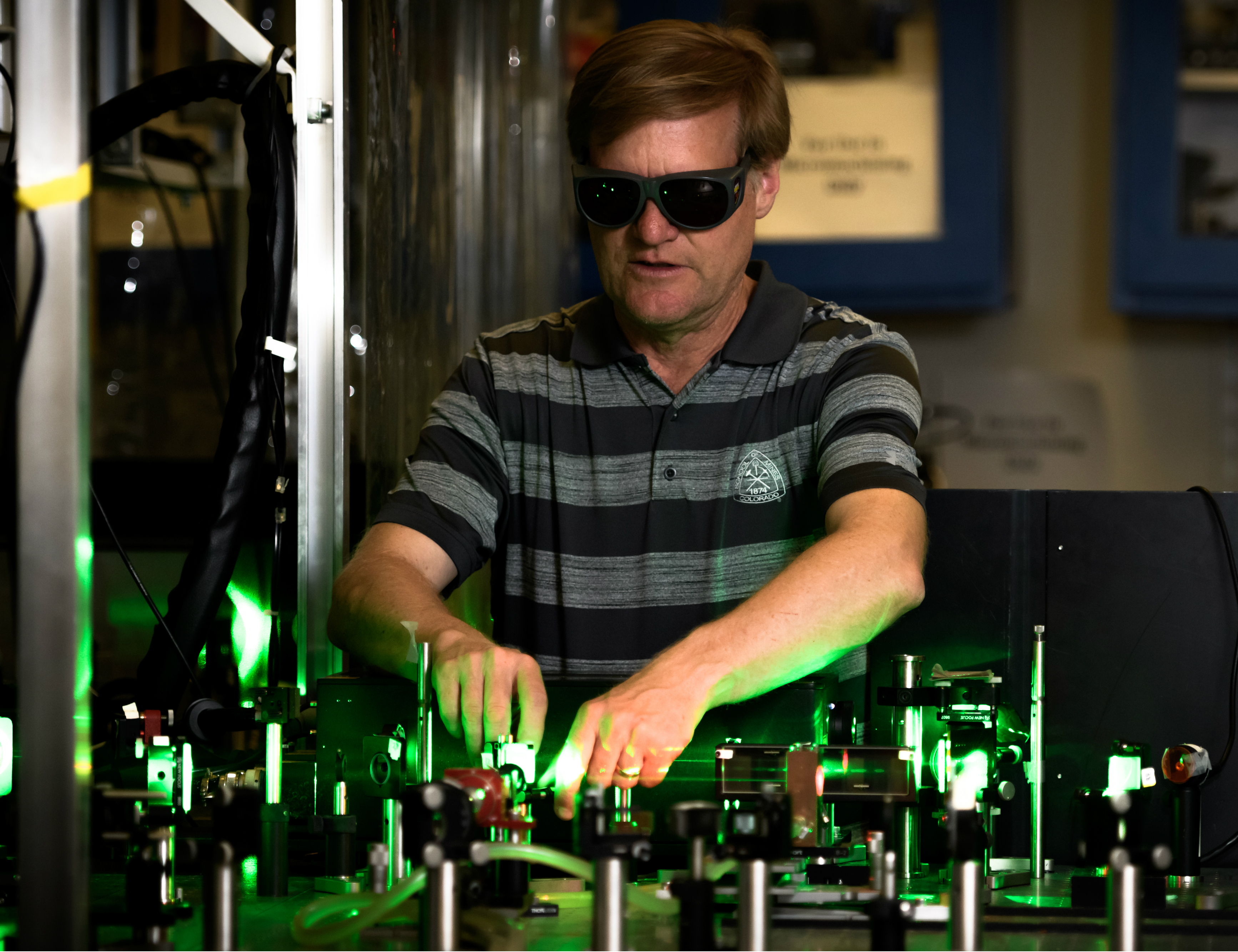 Understanding the brain is one of the research community's greatest challenges, and a Colorado School of Mines physics professor is part of a national consortium working to help neuroscientists learn more.
Jeff Squier, professor and head of the Physics Department, is one of the principal investigators on a $1.7 million-a-year, five-year research project recently funded through the National Science Foundation's Next Generation Networks for Neuroscience (NeuroNex) initiative. A total of 17 awards were announced Aug. 1. 
The Nemonic project, led by Spencer Smith of the University of North Carolina at Chapel Hill, will use next-generation multiphoton neuroimaging to help neuroscientists conduct experiments into brain structure and function that are currently impossible otherwise. 
"It's really pushing the limits of optical imaging technologies that neuroscience communities need to understand brain structure and function," Squier said. "We can image, we can understand the limits of the image and then use that knowledge to fabricate better optics here at Mines, which further improve the imaging. Who knows where it will end."
From Mines, Squier will help design a complete suite of new optical tools for studying the brain in a laboratory environment. This includes the development of novel microscopes that incorporate femtosecond lasers as the light source and use new imaging methods to push the resolution limits and the field of view of these instruments.
Multiphoton imaging involves optical processes that require the arrival of two or more photons—particles or a quantum of light—to arrive at the focal plane of the microscope at the same time. 
In general, the probability of that occurring is essentially zero, Squier said, which is where the ultrashort pulse—lasting quadrillionths of a second—from a femtosecond laser comes in. The high photon density created by an ultrashort laser pulse makes it possible to routinely enable these multiphoton phenomena. 
The multiphoton processes also generate signal light localized on a microscopic level. Recording those emissions in 3-D allows scientists to create a dynamic, high-resolution image of biological systems.
The interdisciplinary consortium working on Nemonic also includes Kristina Nilsen of Johns Hopkins University; Prakash Kara of the Medical University of South Carolina; Michael Goard, John Bowers and Luke Theogarajan of University of California, Santa Barbara; Jerry Chen of Boston University; and Garret Stuber of UNC-Chapel Hill.
NeuroNex is part of Understanding the Brain, NSF's multiyear effort to enable a scientific understanding of the full complexity of the brain. The 17 awards announced Aug. 1 will support the development and dissemination of innovative neuro-technologies as well as novel theoretical frameworks and computational modeling to advance research. 
"Through the development of advanced instrumentation to observe and model the brain, we're closer to our goal of building a more complete knowledge base about how neural activity produces behavior," said Jim Olds, NSF assistant director for biological sciences, in the announcement. "NeuroNex seeks to take that progress forward, by creating an ecosystem of new tools, resources and theories. Most importantly, NeuroNex aims to ensure their broad dissemination to the neuroscience community. With these awards, NSF is building a foundation for the next generation of research into the brain."
CONTACT
Emilie Rusch, Public Information Specialist, Communications and Marketing | 303-273-3361 | erusch@mines.edu
Mark Ramirez, Managing Editor, Communications and Marketing | 303-273-3088 | ramirez@mines.edu