Spring 2023 Commencement at Colorado School of Mines set for May 11-12 
Andrea Wescott Passman '98, chief operating officer of Caerus, to give the keynote address at Undergraduate Commencement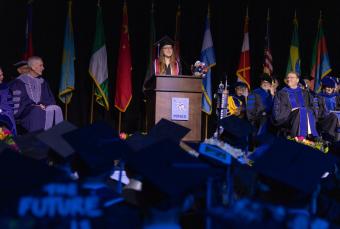 Colorado School of Mines will celebrate its Spring 2023 Commencement with two days of ceremonies May 11 and 12. 
Graduate Commencement will kick off the festivities at 3 p.m. Thursday, May 11 in Lockridge Arena. Undergraduate Commencement will follow on Friday, May 12, with three ceremonies divided by academic department at 9 a.m., 1 p.m. and 5 p.m. in the same location.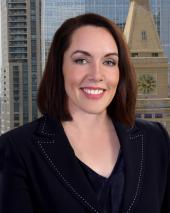 Giving the keynote address at the undergraduate ceremonies will be Andrea Wescott Passman '98, chief operating officer of Caerus.  
Wescott Passman has spent more than two decades working in the energy industry, most recently as the Chief Operating Officer of Caerus, an oil and gas company founded in 2009 to invest primarily in conventional properties. Prior to joining Caerus, Wescott Passman was an Operations Executive with CNX Resources and has held multiple leadership and engineering roles globally with Halliburton, Schlumberger, and several independents. 
She holds a Bachelor of Science in Petroleum Engineering from Colorado School of Mines, as well as a Master of Business Administration from the University of Denver and advanced education in data analytics from Carnegie Mellon University and finance from Harvard Business School. 
An ardent supporter of education and social services, Wescott Passman serves on the Colorado School of Mines Alumni Board, is Chair of the Women of Mines Alumna Interest Group and is on the Mines Petroleum Advisory Board. She is also Chair of the Executive Alumni Leadership Council for the University of Denver, and a board member of the Food Bank of the Rockies.  
Tickets are required for Undergraduate and Graduate Commencement. Both ceremonies will be live streamed on the Mines' YouTube channel. For more information, go to commencement.mines.edu.