Sonnenberg recognized with RMS AAPG Robert J. Weimer Lifetime Contribution Award
Award honors contributions to practice of geosciences, petroleum geology in the Rocky Mountain region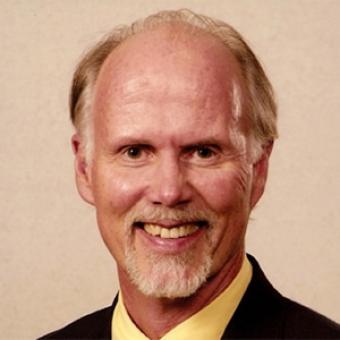 Stephen A. Sonnenberg, professor and Charles Boettcher Distinguished Chair in Petroleum Geology at Colorado School of Mines, has been honored with the 2023 Robert J. Weimer Lifetime Contribution Award from the Rocky Mountain Section of the American Association of Petroleum Geologists (AAPG).
The award, first given in 2013, recognizes contributions to the practice of the geosciences and/or petroleum geology in the region of the Rocky Mountains.
An alum of Mines, Sonnenberg's research focuses on unconventional reservoirs, sequence stratigraphy, tectonic influence on sedimentation, and petroleum geology. He holds a PhD from Mines and BS and MS from Texas A&M University, all in geology. 
He has served as president of several professional organizations including AAPG, Rocky Mountain Association of Geologists and Colorado Scientific Society. He also served on the Colorado Oil and Gas Conservation Commission from 1997 to 2003 and was chair from 1999 to 2003.
The Rocky Mountain Section of the AAPG represents AAPG members residing in Arizona, Colorado, Idaho, Minnesota, Montana, Nevada, North Dakota, South Dakota, Utah, Wyoming and most of New Mexico.