A Colorado School of Mines professor of mining engineering is part of a team whose proposal for using big data to improve living conditions for Syrian refugees in Turkey has won a prize in an international competition.
H. Sebnem Duzgun
, Fred Banfield Distinguished Endowed Chair in Mining Engineering, alongside researchers from her alma mater, Middle East Technical University in Ankara, took part in the
Data for Refugees Challenge
, in which Türk Telekom released a large amount of anonymized data on mobile phone use.
Their study, "Data Analytics without Borders: Multi-Layered Insights for Syrian Refugee Crisis," was awarded an honorable mention in ceremonies held Jan. 21 in Turkey.
It found that Syrian refugees in Turkey, displaced by civil war, are highly mobile as a survival strategy, with many working seasonal jobs. Most prefer to live in cheaper neighborhoods, close to transportation links and fellow refugees. Those in "low-status" neighborhoods are more introverted, while middle- and upper-class refugees are the opposite, traveling larger distances for work and other purposes. The study also found that official numbers do not reflect the actual population due to refugees' mobility.
Based on their findings, the team formulated policy recommendations for addressing the issues these refugees face. They include:
Mobile education programs for the children of refugees who work at farms in different regions of the country
Improving underdeveloped urban areas with an eye on the needs of refugees
Mobile health units that address the remoteness of seasonal workers and language barriers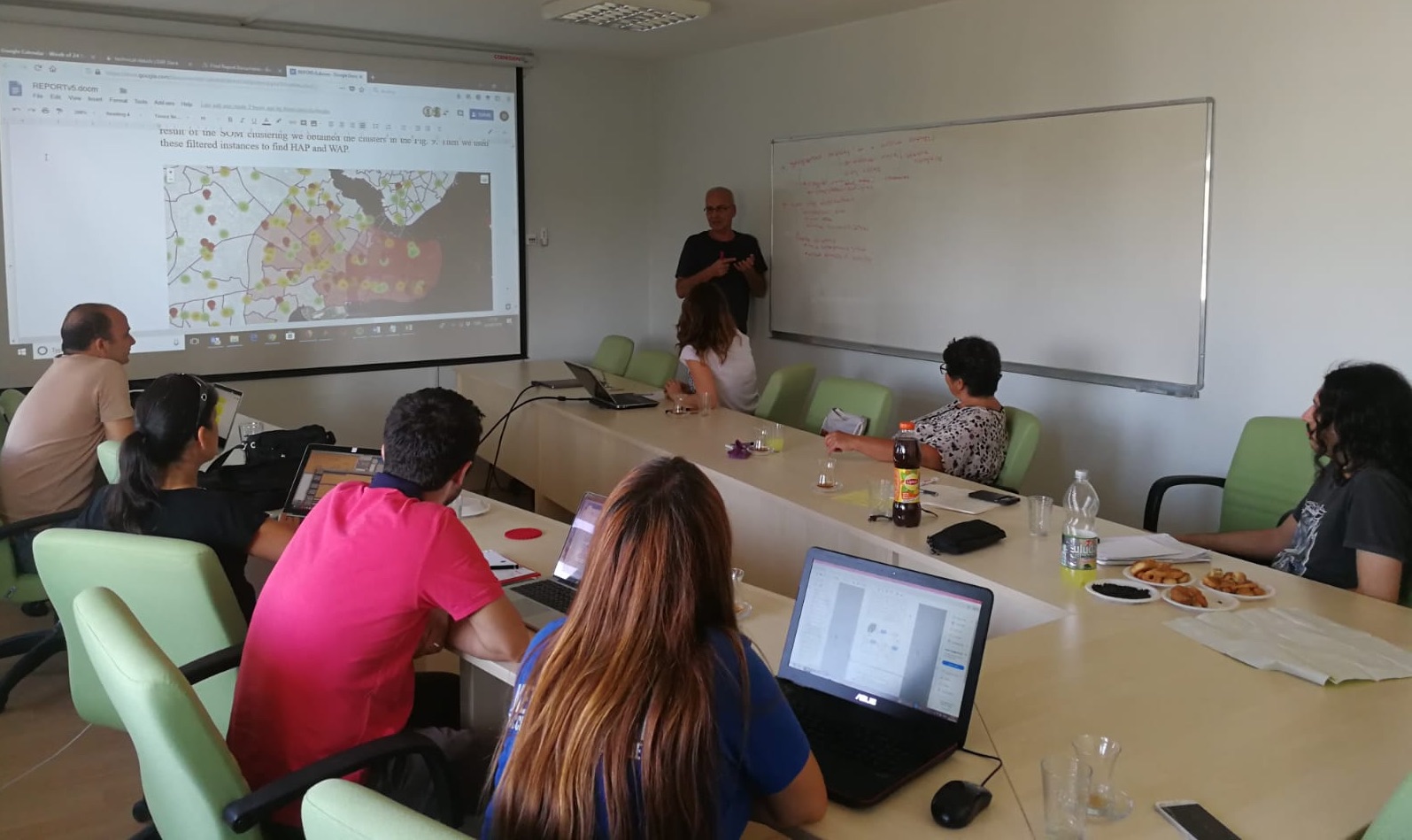 The team also
created digital tools
showing the movements of refugees in various regions in Turkey.
Duzgun, who has a joint faculty appointment in the Mines Computer Science Department, is more than just a mining engineer. "I have been teaching and doing research on geospatial information systems for more than 20 years," she said. "So, my interest comes from my expertise in spatial and spatio-temporal data science."
Duzgun said the team, which included Özgün Ozan Kılıç, Mehmet Ali Akyol , Oğuz Işık , Banu Günel Kılıç, Arsev Umur Aydınoğlu, Elif Surer, Sibel Kalaycıoğlu and Tuğ ba Taş kaya Temizel, was truly interdisciplinary. "We had experts in sociology, urban planning, technology policy, data science," she said. "We have been developing methods and algorithms for such societal problems for more than 15 years."
The Data for Refugees Challenge kicked off in December 2017, with more than 100 teams from around the world taking part.
CONTACT
Mark Ramirez, Managing Editor, Communications and Marketing | 303-273-3088 | 
ramirez@mines.edu
Emilie Rusch, Public Information Specialist, Communications and Marketing | 303-273-3361 | 
erusch@mines.edu