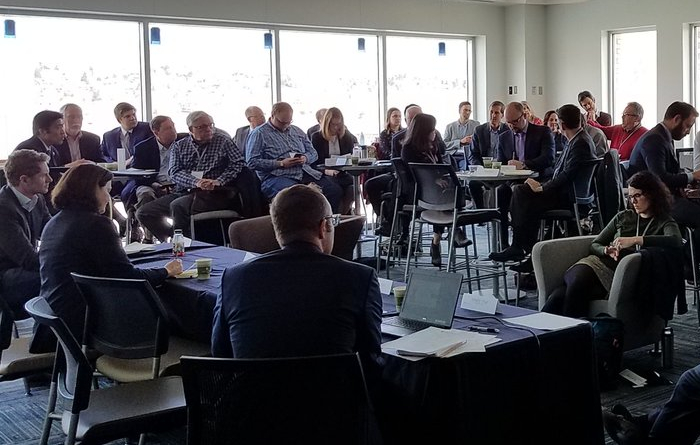 The transformation now occurring in the energy sector — toward low-carbon technologies, increased electrification, digitization and storage — will change the demand and markets for mineral resources and metals.
Take, for example, the huge increase in the markets for electric vehicle batteries. The associated requirements for lithium, nickel, manganese and cobalt will fundamentally alter investment and trade patterns.
The Payne Institute for Public Policy at Colorado School of Mines recently brought together global leaders on this critical topic to identify research gaps in everything from governance and trade, market transparency, security and geopolitics to technical substitutions and economics.
The two-day Mineral Foundations of the Energy Transition expert meeting welcomed officials from the U.S. Department of State, World Bank, national laboratories, NGOs, academia and industry to the Mines campus for discussions that organizers hope will lead toward a future interdisciplinary and shared research agenda.
"Fundamental to ensuring the success of the energy transition toward a clean, secure, resilient and equitable system is a robust set of minerals and metals markets," said Morgan Bazilian, director of the Payne Institute. "Connecting the disparate threads of this complex issue with experts from various disciplines is one of the most powerful ways of informing sound policy."   
By the end of the summit, attendees had formulated the outline of a synthesis paper and will be working toward identifying and launching various partnerships, as well as a new research initiative at the Payne Institute.
CONTACT
Emilie Rusch, Public Information Specialist, Communications and Marketing | 303-273-3361 | erusch@mines.edu
Mark Ramirez, Managing Editor, Communications and Marketing | 303-273-3088 | ramirez@mines.edu