GOLDEN, Colo., Sept. 10, 2015 – It's that time of year again when more than 3,200 students, graduate students and alumni are preparing to meet with more than 230 companies during Career Day Sept. 15. This will be the largest fall collegiate career fair in Mines' history.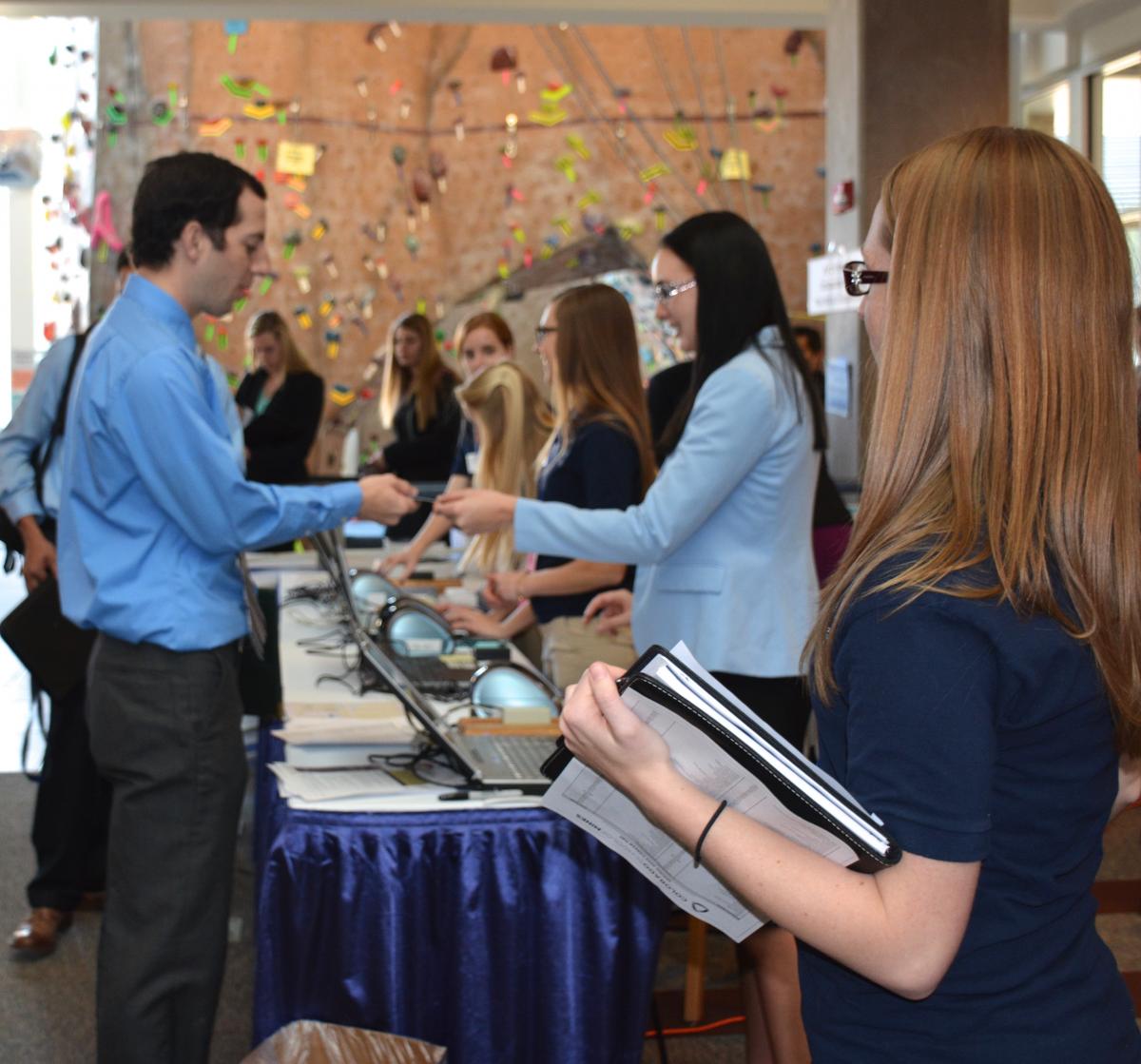 Attendees can expect to meet with industries in fields such as civil and structural engineering, energy, environmental, manufacturing, mining, high tech, bio-medical and aerospace. More than 30 companies requested to be put on a waiting list.
"Recruiters feel that these young engineers and scientists are brilliant, well rounded, ethical, and have an incredible hands-on education from the Mines faculty. But most importantly, they are passionate about the career path they choose," said Jean Manning-Clark, director of the Colorado School of Mines Career Center. "This is why they are a true asset in the workforce, and make a big positive impact in our communities."
In the week of Career Day, Mines will be hosting more than 800 on-campus interviews with Mines students and employers, and close to 5,000 on-campus interviews for the year.
In 2014, Mines undergraduates earned an average salary of $67,540 and graduates one of $77,768. Outcomes and salaries for 2015 graduates will be available later this month.
Mines recently ranked top engineering school in the U.S. by College Factual as seen in USA TODAY College and #75 national university overall in U.S. News and World Report's "Best Colleges Rankings."
Program guides are available in the Career Center or online at DiggerNet (login required). View a list of companies at the event.
Contact:
Kathleen Morton, Digital Media & Communications Manager / 303-273-3088 / kmorton@mines.edu

Karen Gilbert, Director of Public Relations / 303-273-3541 / kgilbert@mines.edu