GOLDEN, Colo., Oct. 8, 2015 – A $300,000 National Science Foundation (NSF) grant will support innovative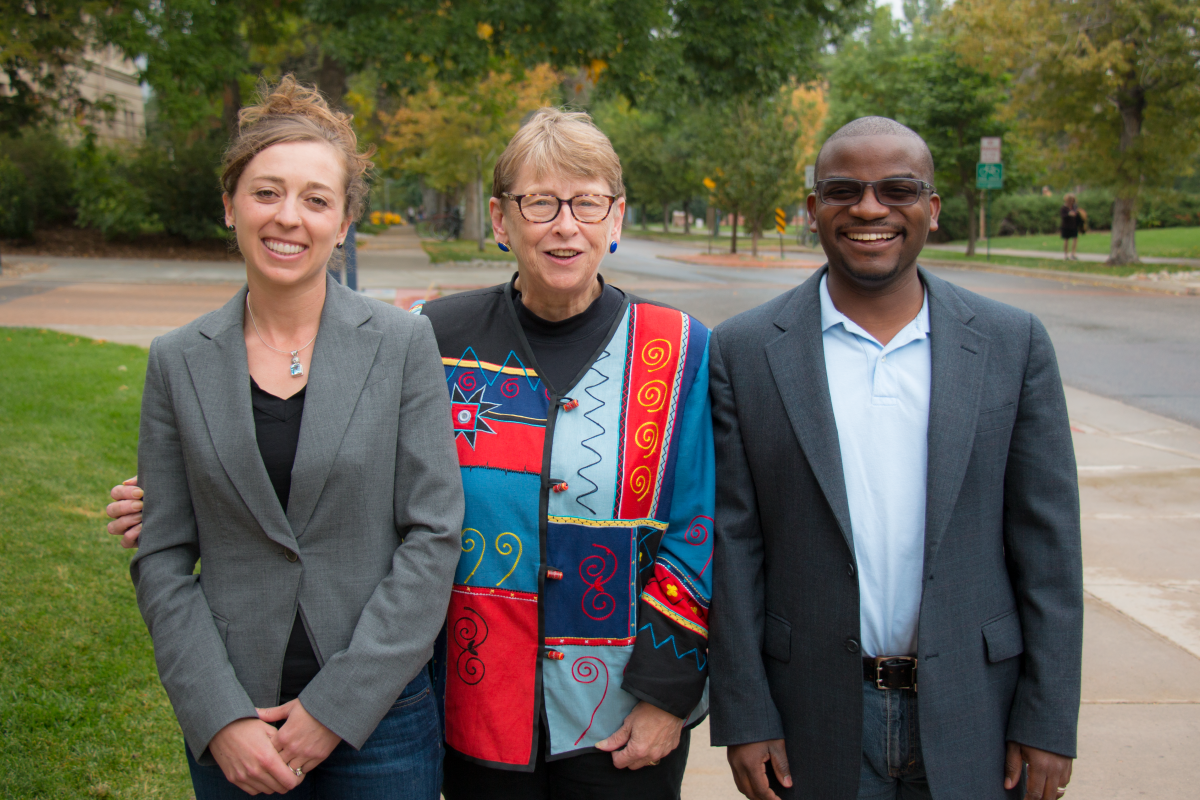 Assistant Professor Elizabeth Holley, Mining Engineering Department Head Priscilla Nelson and Assistant Professor Rennie Kaunda.
mining and rock mechanics research at Colorado School of Mines that will lead to faster and more efficient underground construction operations.
Mining Engineering (MN) Assistant Professor Rennie Kaunda, MN Department Head Priscilla Nelson and MN Assistant Professor Elizabeth Holley are the principal investigators of "Exploratory Research on Rock Damage from Geologic & Induced Thermal Loading" (the "EAGER" project.)
The research team will investigate the effects of thermal damage in subsurface rock and examine the importance of pressure-temperature history on rock behavior and strength.
By simulating geothermal processes at an accelerated rate, researchers will learn how history shapes the fracture patterns in rock masses, potentially leading to the utilization of "artificial thermal damage" in future underground mining and tunneling operations. The ability to artificially induce thermal behavior in rock masses would provide a new level of control in underground construction, leading to faster advance rates and improved cost savings in the industry. 
More info about the project can be found on the NSF website.
Contact:
Agata Bogucka, Information Specialist, College of Earth Resource Sciences & Engineering | 303-384-2657 | abogucka@mines.edu
Karen Gilbert, Director of Public Relations, Colorado School of Mines | 303-273-3541 | kgilbert@mines.edu