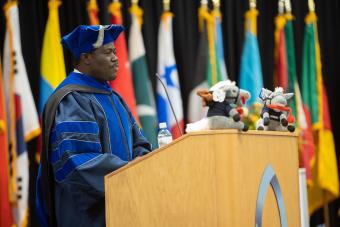 Colorado School of Mines ranked No. 6 for Petroleum Engineering in the latest graduate school rankings from U.S News & World Report. 
The university's nuclear, materials and environmental engineering programs also landed in the top 25 of the annual rankings. Mines was ranked No. 54 among U.S. engineering schools, tied with Brown University, Rutgers University and University of Massachusetts-Amherst.
U.S. News' engineering school rankings compare schools on their research activity, faculty resources, academic achievements of entering students and assessments by other engineering schools and employers.
See the full listings at https://www.usnews.com/best-graduate-schools/top-engineering-schools/eng-rankings.