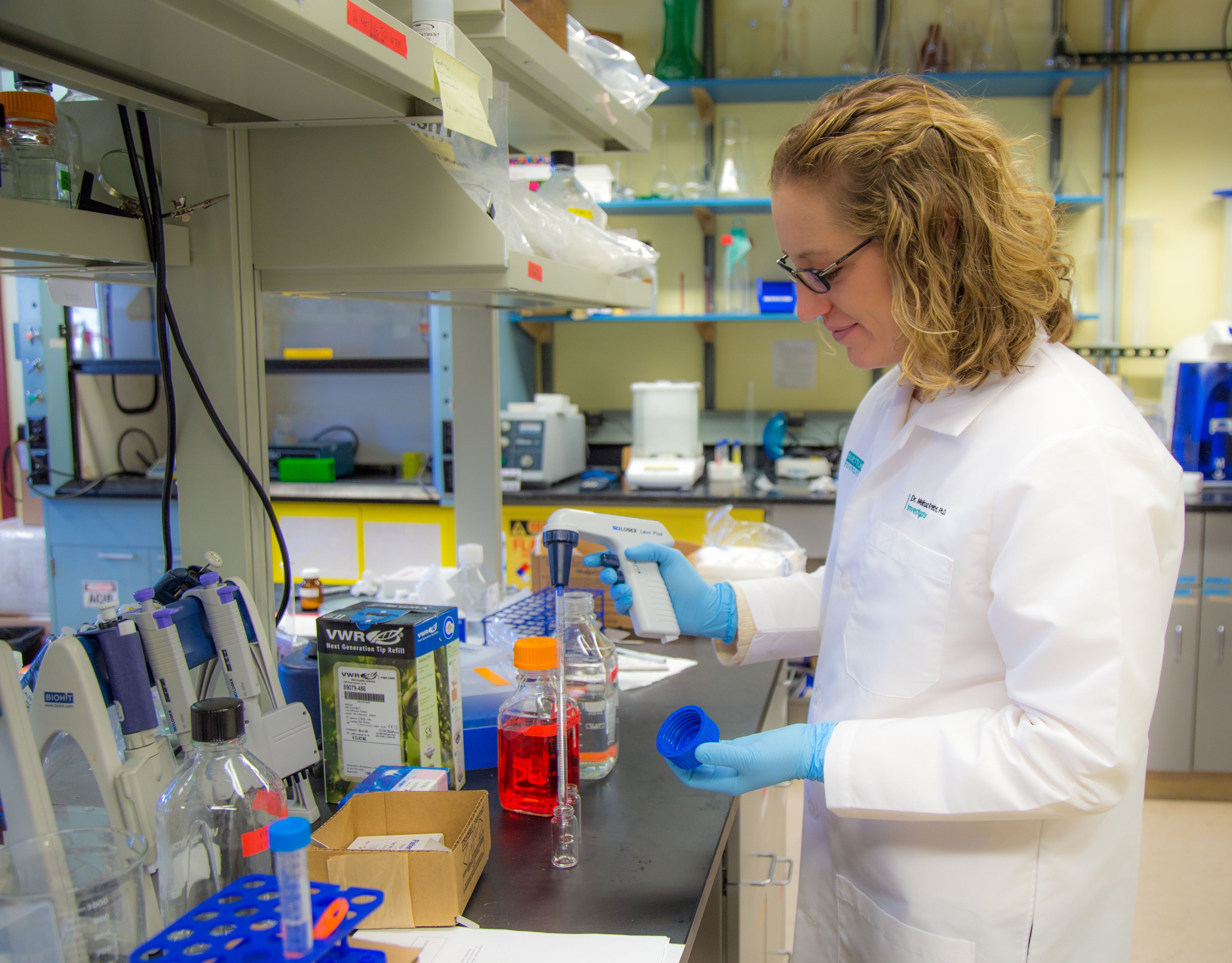 A new graduate degree program at Colorado School of Mines will prepare the next generation of scientists and engineers for innovation at the intersection of health and biology with Mines' core strengths in science and engineering.
The Integrative Graduate Program in Quantitative Biosciences and Engineering will offer rigorous training at disciplinary interfaces that are the hallmark of a Mines education, meeting student demand for graduate-level instruction in cutting-edge biology and health applications while also providing a rapidly growing local industry with a much-needed talent pipeline.
"The health care and wellness sectors form the largest employment cluster in the Denver metro area, and the information technology and software fields have been growing faster than any other over the last five years," said Judith Klein-Seetharaman, director of bioscience and bioengineering at Mines. "It is really exciting to be able to offer students the option to obtain graduate training at Mines and prepare them to enter these sectors. The unique angle of the Mines motto 'earth, energy, environment' and the strong focus on connecting these diverse disciplines will make students graduating from this program distinct." 
Three degree tracks – doctoral, non-thesis master's and thesis master's – will be offered starting this fall. Core instruction will emphasize the quantitative approaches to solving biological puzzles and consist of cell biology and biochemistry, focusing on experimental biology with a substantial laboratory component; applied bioinformatics, emphasizing computational analysis of structural and omics data; and systems biology, integrating experimental data and mathematical models of complex biological systems. Remaining electives will allow students to attain depth in a research area or career path of their choosing, including computational systems biology, mathematical biology, tissue engineering, biofuel science and engineering, biology and robotics, geophysics, microfluidics and medical devices, to name just a few.  
An interdisciplinary group of Mines faculty members who work in bio-related fields will administer the integrative program, with core faculty coming from the departments of Applied Mathematics and Statistics, Chemistry, Chemical and Biological Engineering, Civil and Environmental Engineering, Computer Science, Metallurgical and Materials Engineering and Physics. 
"We've hired many 'bio' faculty across many departments at Mines but have never had a degree option for our students or a path for our undergrads who want to work in these industries. This program is our solution," said Michael Kaufman, dean of the College of Applied Science and Engineering at Mines. "We feel that our students will excel in this new program and will fill a need in this rapidly growing field of technology." 
Biology has a long-standing history at Mines, where there are currently more than 40 bio-affiliated faculty. In fact, hiring of faculty with an interest in biological applications has seen a steady increase in recent years, from three in the 1990s to 12 between 2000 and 2010 and 19 since 2010. Student interest has also skyrocketed as evident from enrollment in bio-related undergraduate majors and minors, but a graduate-level option has not been available at the university until now. 
Applications for Fall 2018 are now being accepted at mines.edu/qbe. Current Mines students are eligible to enroll in the program as a 4+1 Master's pipeline, while other prospective students must hold a bachelor's degree in biology or a health-related field or engineering, mathematics or computer science with a demonstrated background in biology. 
CONTACT
Emilie Rusch, Public Information Specialist, Communications and Marketing | 303-273-3361 | erusch@mines.edu
Mark Ramirez, Managing Editor, Communications and Marketing | 303-273-3088 | ramirez@mines.edu