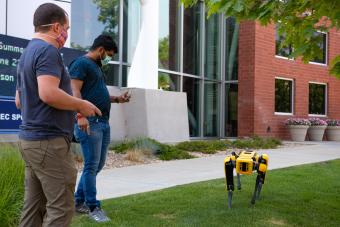 Colorado School of Mines is the No. 4 engineering school in the nation, according to Money Magazine.
The latest rankings, The 10 Best Engineering Colleges in the U.S., were based on Money's 2020 Best Colleges list, with an emphasis on those schools that were "particularly good values" with strong early-career earnings for graduates.
The Massachusetts Institute of Technology topped the list, followed by Georgia Tech (No. 2) and the University of California, Berkeley (No. 3). At No. 4, Mines landed ahead of California Institute of Technology (No. 5), Harvey Mudd College (No. 6) and Stanford (No. 10).
In its rationale, Money called out Mines' "personal and hands-on experience in programs like geological engineering, metallurgical and materials engineering, and petroleum engineering," its "gorgeous campus in Golden" and the "variety of study spaces, high-tech teaching labs and a colorful art installation" in the new CoorsTek Center for Applied Science and Engineering.