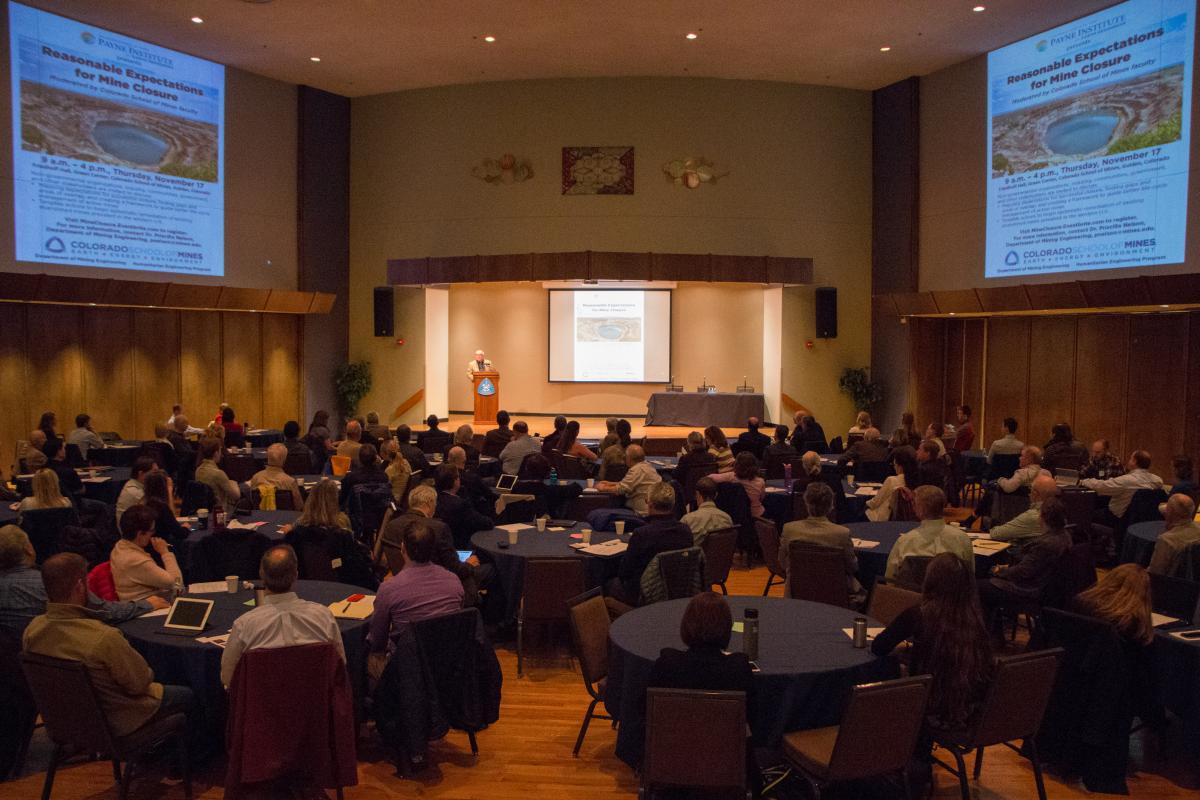 Mines held a summit on expectations for the closure of historic and abandoned mines on Nov. 17, 2016.
Colorado School of Mines recently hosted a summit on reasonable expectations for the closure of historic and abandoned mines. The summit was held on November 17, 2016, and brought together non-governmental organizations, members of industry, local community members and other stakeholders from throughout the world to discuss what it takes to have a successful mine closure and generate expectations for future stakeholders.
The Payne Institute for Earth Resources sponsored the summit, with organizational support from the Humanitarian Engineering Program, the Department of Mining Engineering at Mines and the Keystone Policy Center.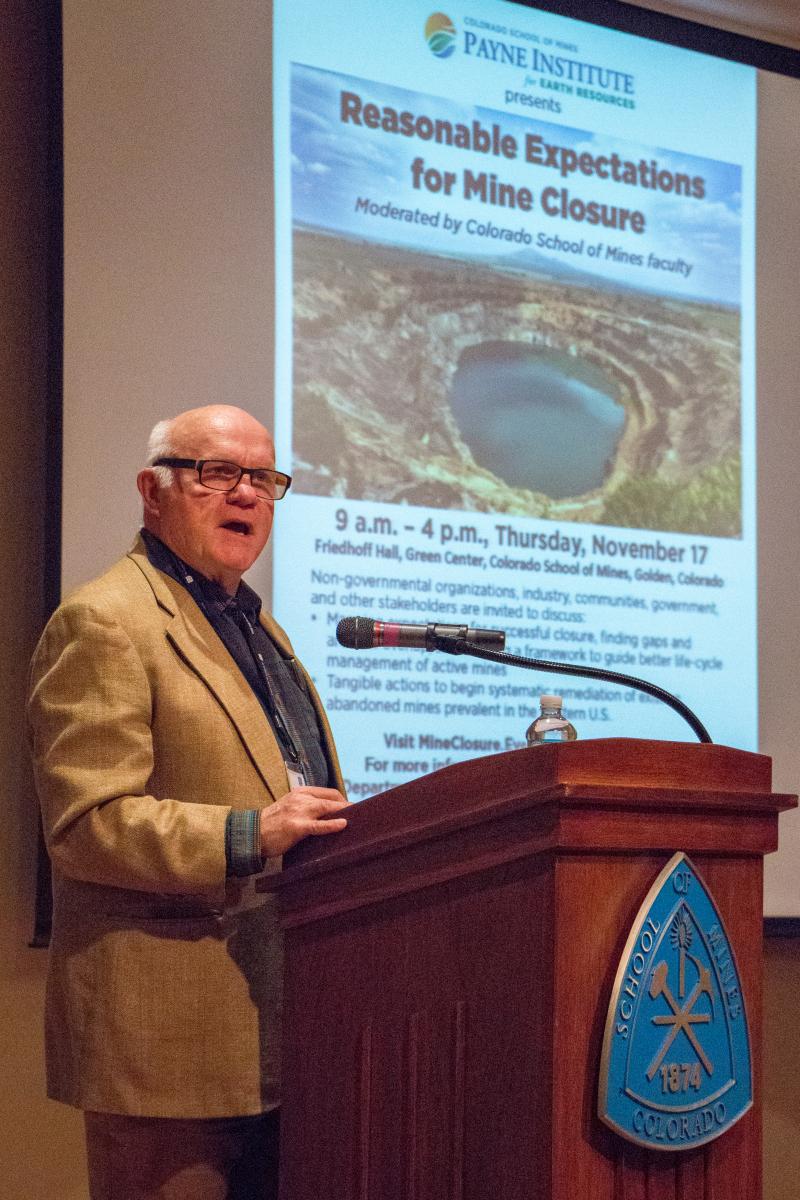 David Holm, Executive Director of the Clear Creek Watershed Foundation addresses the summit attendees.
The summit included panel discussions with stakeholders from multiple fields, mapping expectations for successful closures and creating a framework to guide better life-cycle management of active mines by learning from previous experiences.
"The summit discussions extended across stakeholder groups to include a broad set of concerns about the evaluation and management of the risks of mineral development, lack of consensus concerning reasonable expectations and goals for abandoned mine closure, and the assignment of responsibility for risks and actions," said Priscilla Nelson, department head of Mines' Department of Mining Engineering.  "Attendees brought perspectives from well beyond the bounds of Colorado and North America."
The four panels focused on mine closure expectations with environment and community sustainability concerns in mind. In many cases, historic mines were operated before the current laws and regulations were in place, and stakeholders are now faced with issues that need further refinement in order to have a successful closure. Ultimately, the goal of the summit was to generate tangible actions to begin systematic remediation of existing abandoned mines prevalent in the western United States.
Overall, the summit provided the opportunity to discuss what the future of mine remediation and successful mine closures.
See more photos from the summit here.
Sources:
Agata Bogucka, Communications Manager, College of Earth Resource Sciences & Engineering | 303-384-2657 | abogucka@mines.edu
Ashley Spurgeon, Editorial Assistant, Mines Magazine | 303-273-3959 | aspurgeon@mines.edu