Mines faculty to study engineering ethics education across cultures
Qin Zhu, assistant professor of ethics and engineering education, to lead study with colleagues in the U.S., China, and the Netherlands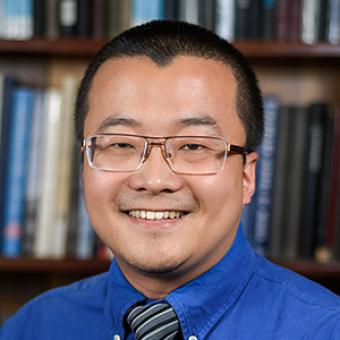 In collaboration with colleagues in the United States, China and the Netherlands, Mines Assistant Professor Qin Zhu and Research Assistant Professor Rockwell Clancy are leading a project to study the role of culture and education on the ethical reasoning and dispositions of engineering students in the three countries.
With National Science Foundation funding for five years, the team will follow students for their entire college career, from start to finish, at Mines, the University of Pittsburgh, Delft University of Technology in the Netherlands and Shanghai Jiaotong University in China.
Currently, Zhu said, engineering ethics pedagogies and assessment tools are usually based on American cultural values and tested among WEIRD (Western, educated, industrialized, rich and democratic) populations. It is unclear how these pedagogies and assessment tools work in other cultures. For example, it might be commonly accepted that American students don't learn best through lectures, but that method may invite a much deeper level of self-reflective learning for students in the cultures with the Confucian heritage (CHCs).
Understanding these differences will make engineering ethics pedagogies and assessment tools more flexible and adaptable to students from around the world, he said. Truly effective ethics pedagogies and assessment tools need to consider the diverse nature of our educational and professional cultures. Research in moral psychology has shown that people from different cultures may prioritize components of morality (e.g., moral reasoning, moral intuition) differently.
"Theoretically, one of our contributions will be to understand the moral development of engineering students and how such a development process is influenced by their unique cultural backgrounds and educational experiences," Zhu said. "In the lab, you see atoms as able to be manipulated, but we can't necessarily look at students like identical atoms. How do students' different cultural values affect the ways they become engineers and how do they develop their moral identities in culturally relevant ways?"
The project came together when Zhu and Clancy, together with colleagues from China and the Netherlands, realized that engineering ethics researchers who are interested in the global context are a small community and needed to collaborate more on developing culturally sensitive pedagogies. Empirical findings from this project can also inform engineering ethics and engineering education in the United States, given that the student population in the United States is already very diverse and students are expected to work with others with different value systems.
The project will likely be the first of its kind to test ethics education assessment tools not just across cultures, but also longitudinally. Looking at the first year of a student's education, and then following them further than that, is different than what's been done before, Zhu said.
He stressed that Mines is in a unique position, being a strong engineering- and science-focused university that also has knowledgeable faculty in Departments such as Humanities, Arts and Social Sciences (HASS) and Engineering, Design & Society (EDS) working across disciplines.
"So many Mines faculty members in HASS and EDS are doing influential work in their fields, and that's being recognized globally," Zhu said. "It's competitive to get grants in science and engineering. But the exciting research my colleagues here in HASS and EDS are focused on has so much potential and deserve more attention. I am confident that many of them will get research grants on global projects like this in the future."
Zhu further stressed that studies like his are important because figuring out how engineering overlaps with the social sciences, and learning how to work with others in different countries and cultures, is crucial for Mines students getting ready to enter a workforce that gets more and more global every year.
"I want to teach students how to be prepared for an increasingly diversified population," Zhu said. "They have to understand how people from different cultural communities perceive ethics and how ethics can be culturally relevant."